6 FRIDA KAHLO'S FAMOUS QUOTES TO GET STRONGER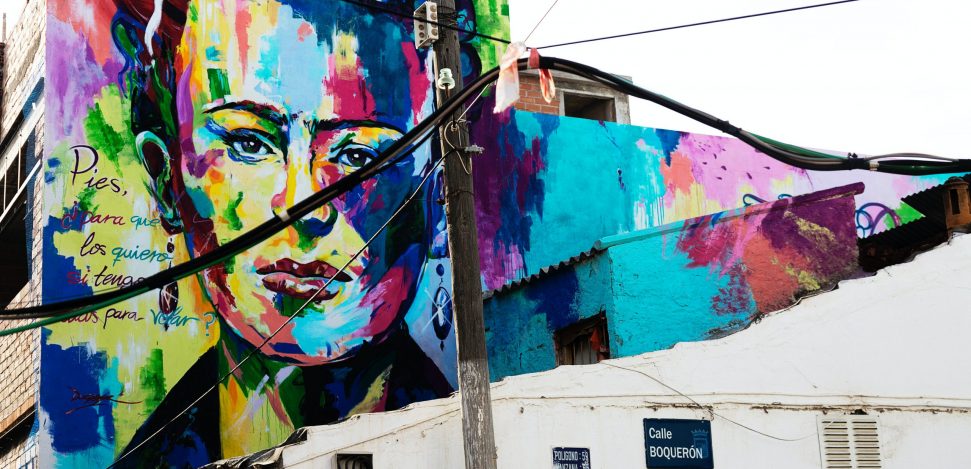 We recently talked in a previous post about Frida Kahlo's virtual museum and how she had become a great reference for her struggle, for all her experiences, and for all the pain she had to suffer through throughout her life. All this made Kahlo, in addition to becoming one of the most important Mexican artists in the world of painting, also leave reflective phrases.
Keep on reading to discover Frida Kahlo's famous quotes!
The best phrases of Frida Kahlo
Surely, you do not know many of the phases of Frida Kahlo and therefore, we are going to comment below on some of them, that you should know. 
Feet, why do I want them if I have wings to fly?
The first quote we want to mention is possibly one of the best known. Through this, Frida Kahlo tried to refer to the importance of dreaming and imagining since only in this way could we achieve our goals. If we do not dream, we may never achieve them.  
Why do I call him my Diego? It was never and never will be mine. It is from himself…
Kahlo did not have the best of relationships despite this, there will also be her phrases to remember about love and relationships. Specifically, through this phrase, she refers to her husband and how we should treat our partners and that is because Frida Kahlo teaches us that our partner is not our property, but that she considered herself, and Diego Rivera, a free and independent person. 
I paint myself because I am the one I know best.
If Frida Kahlo is known for something in addition to her works, it is for female empowerment and all the messages of self-love that she has transmitted throughout her artistic career. Therefore, a phrase that referred to that could not be missing.
Through this quote, Kahlo refers to the fact that in life we will meet many people but in reality, who we will always know and who we must know best is ourselves. 
Fall in love with yourself, with life, and then with whoever you want
This phrase was found in her diary and concerning what we mentioned above, this is another of the best phrases that you should record in your mind. As they always say, to be happy with another person you must first be yourself and for this, it is necessary to work on self-love and self-confidence. 
If you act as if you know what you are doing, you can do whatever you want.
Going for everything could be Frida Kahlo's motto and this is what she reflects through this phrase. Attitude is everything in this life and if we believe that we are going to achieve things, obviously with effort, we will achieve them.
This way, she talks once again about how necessary it is in this life to believe in ourselves and in all that we can achieve for ourselves. 
I am my own muse. I am the person I know best. I am the person I want to improve.
And we end this article again with a phrase of self-love and it is that as we said, Frida Kahlo transmitted through her works and her life the need and the importance of loving oneself above all else.
Specifically, through this phrase, Kahlo reaffirms how important it is to feel admiration for oneself and how we must identify how good we are, how well we know how to do things but also, in everything that we can improve.
To finish this post, we wanted to share a few more famous quotes of this Mexican artist:
– Nothing is worth more than laughter. It is strength to laugh and to abandon oneself, to be light. Tragedy is the most ridiculous thing.
– I tried to drown my sorrows, but the bastards learned how to swim, and now I am overwhelmed by this decent and good feeling.
– Pain, pleasure and death are no more than a process for existence. The revolutionary struggle in this process is a doorway open to intelligence.
– They thought I was a Surrealist, but I wasn't. I never painted dreams. I painted my own reality.
Did you know her most famous quotes? Do you relate to any of them?