ART FROM TRASH: RECYCLED ART SCULPTURES YOU SHOULD KNOW
Do you remember when we talked about the best street art sculptures? Well, today, we want to show you the most successful sculptures made with recycled material! In this post, we will see how art from trash can be a great thing.
Art from Trash… What is recycled art?
On a superficial level, recycled art can be defined as creative productions using waste or discarded objects. 
It can be argued that recycled art is more than just an attempt to exercise creativity with used materials to save money or take the more convenient option of using what is at hand to perform in a moment of inspiration. This is the case for most artists who create recycled art.
Regardless of the specific theme or environmental issue that a sophisticated artwork may address (of which there may be many) and underlying the simple act of using materials for the second or third time, there is a strong message that highlights the urgent need for greater awareness and behavioral change on an individual level in the way we relate to the world we live in.
Sculptures with recycled material
Miquel Aparici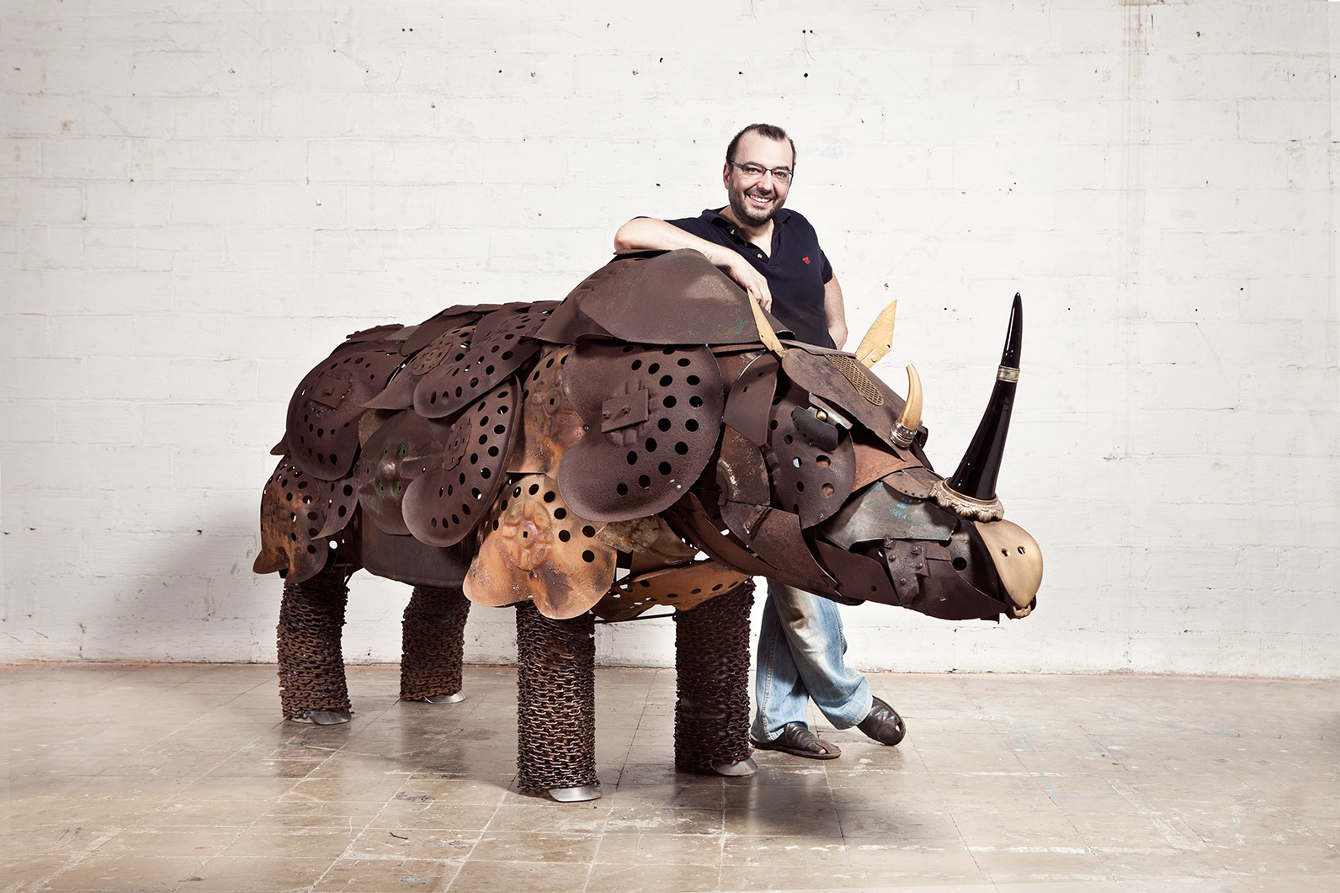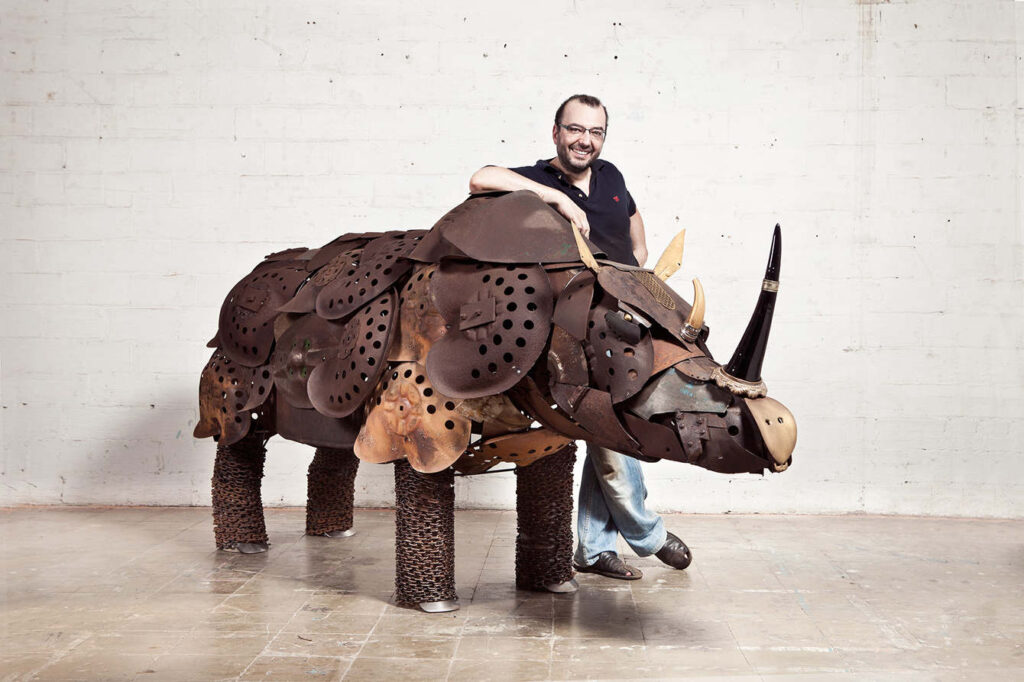 The wildlife sculptures of Miquel Aparici. This Barcelona artist has been exhibiting his surprising works made from scrap metal and wood since 1999. From gigantic insects to dogs, birds, or rhinoceroses.
Artur Bordalo
Artur Bordalo creates his sculptures out of bumpers, rubbish bins, old car tires, household appliances… With these works he wants to send a message and raise awareness, giving visibility to the importance of "waste production, materials that are not reused, pollution and its effect on the planet". This Portuguese artist raises awareness through the representation of nature with impressive sculptures that come to life in the city.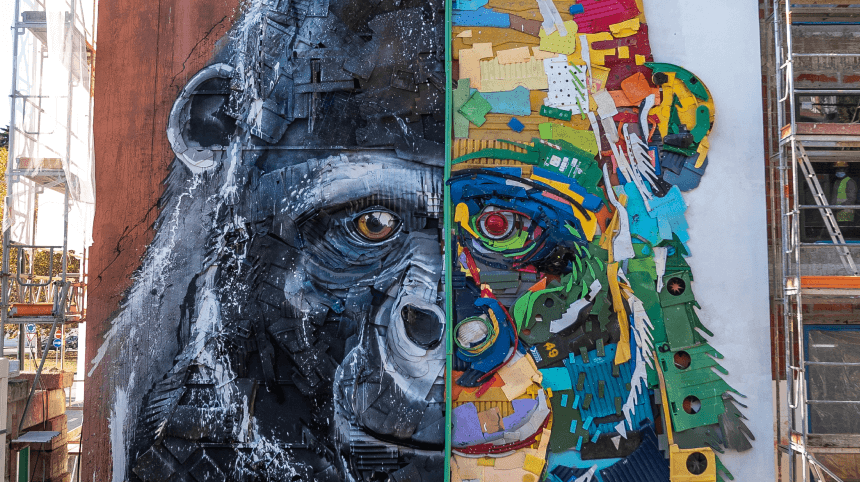 Brian Mock 
He began sculpting with recycled metal in the late 1990s. With his sculptures, he gives new life to old objects by transforming them into elegant and precise sculptures. His work can be seen in galleries, public spaces, and various art books – check out his website!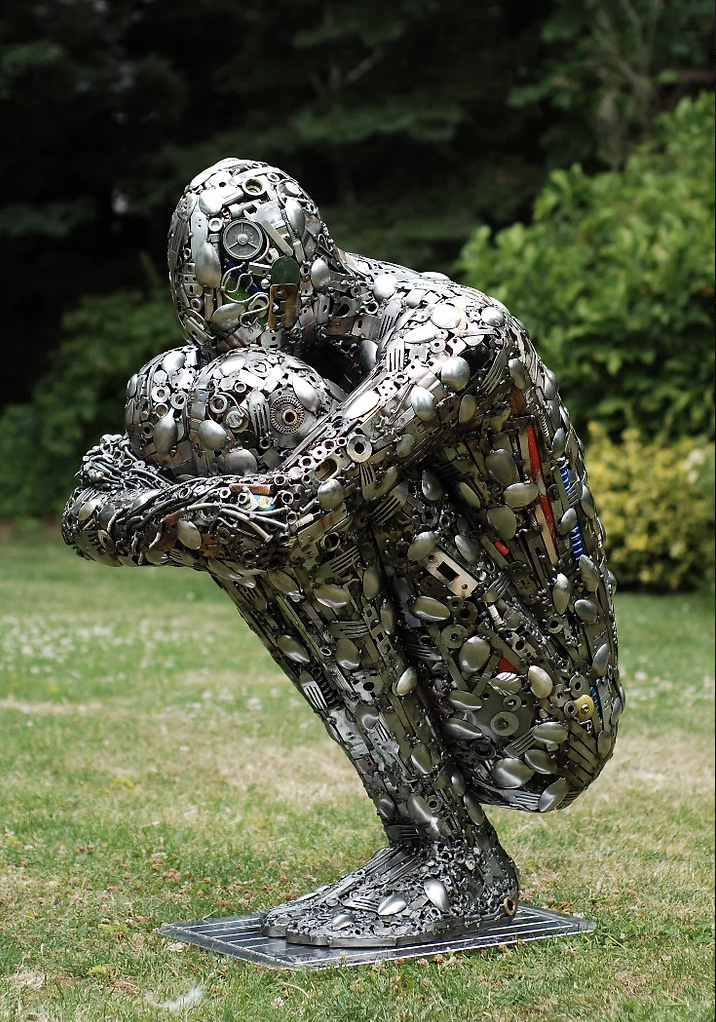 Leo Sewell
Leo Sewell has produced more than 4,000 works over the last 50 years, which can be found in museums and businesses around the world. His naturalist-themed sculptures are created from recycled plastic, metal, and wood objects.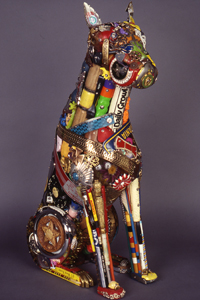 Do you know of any other artists who use recycled materials in their work?