BEST ANIME OF ALL TIME TO WATCH ON NETFLIX, AMAZON… AND SO ON!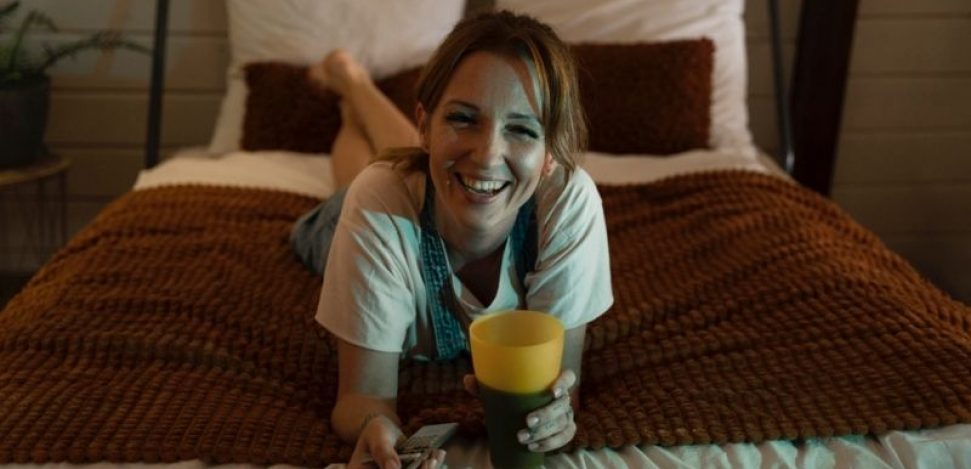 How many times have your friends or siblings teased you for watching anime saying that you are an otaku? And before we start looking at the entertaining topic we have for you today, we should clarify that watching anime series doesn't make you an otaku and that there are some incredible classics, which we can mention are cult classics.
So let's not mix apples and oranges, because you don't need to be a lover or follower of Japanese culture to enjoy interesting story proposals that will blow your mind. That's why we're going to show you the best anime series on Netflix and Amazon Prime that you can't miss.
Besides, you no longer have to wait every week to watch a new chapter, on these streaming platforms you can have marathons full of action, suspense and love in one day! 
Are you a fan of anime series?
We should start by saying that anime series since 2019, have reached the highest popularity in their history, which we can't only attribute to the encirclement caused by the pandemic that gave us the chance to catch up with our favorite titles on a plate. But it's also a fact supported by the numbers that Japanese series are increasingly dominating the global content programming grid.
But let's do a flashback and look back to when we were kids for a second, when we came home from school in the afternoon straight to eleven o'clock watching our favorite series like "Super Champions", which we loved even if it took a thousand episodes to score a goal, "Dragon Ball", "Hunter x Hunter" or "Sailor Moon". So you can clearly see that this comes from even further back, when our parents who are now in their 50s and 60s already had access to Japanese anime series like "Candy". It's all of the above plus the access we have now to all of them thanks to Netflix, Amazon, among other platforms that make the anime industry keep growing.
And as we know that you are a fan of anime series we want to talk to you in detail about the best anime series on Netflix and Amazon Prime, let's start! 
👀 Looking for something to watch in one day? Find out the best mini-series on Netflix by Smoking! 
Anime series on netflix: discover the best ones
We'll start by taking a tour of Netflix to offer you the best-recommended anime series that you can't miss. Take into account that in reality there are quite a few series and very good ones, but we can't make an eternal article, so we have selected the ones considered the most popular.
My Hero Academia
This is one of the most popular anime series on Netflix, that's why it's the first one to be mentioned.
This series is based on a manga that is essentially about a young boy who lives in a world where developing superpowers is something normal and whose main goal is to be the best as his favorite superhero.
Now you're wondering if he can do it or not, well here the problem is that this boy hasn't been able to develop any power, which means that he can't enter the school of heroes either. But the excitement begins when he meets his favorite superhero and inherits his powers, so he enters the academy.
Toradora 
This is another of the best anime series on the platform, which is romantic and one of which is also based on a manga like the previous one.
It all starts with a young man who has inherited the intimidating look of his gangster dad, which brings him to live through a lot of unfortunate events just because of misunderstandings. But things start to change when he meets Aisaka Taiga, the prettiest girl in high school but the most dangerous.
One Punch Man
Undoubtedly, one of the series will make you laugh thanks to the main character Saitama, who is a hero with power from another world, but unfortunately, he isn't recognized by his own community of heroes.
Attack on Titan
An excellent proposal if you like to see how humanity is affected by the very attack of titans, but the worst and most suspenseful thing is that these huge enemies eat human flesh, where Eren Jaeger enters the scene, a young man who lost his family to these murderous monsters and of course seeks revenge.
Neon Genesis Evangelion
This anime series from 1996 is one of the great classics of Japanese animated series, where it focuses on the society of 2015 and where after the year 1999 that occurred a great cataclysm caused by the "Angels" seeks to fight against these beings.
This series always gives a lot to talk about, especially because it isn't just come and watch it, it has an order including the films so you can fully understand the story.
Of course, this is the list of the most acclaimed series of the last time, but you should know that there are others just as good that you can not miss, as is the case of Black Lagoon, Sakura, Card Hunter, The Sinking of Japan: 2020, Jojo's Bizarre Adventure, Vampire Knight, Gangsta, Fullmetal Alchemist, Death Note, Invasion of Height, Castlevania and Pokemon.
Best anime series on Amazon Prime
The Amazon giant has also wanted to win over the public that loves this type of series by including in its list some very good ones like the ones you'll see below.
Demon Slayer
Fans of Japanese series say that this is one of the best of recent times. It's based on a manga, a young man who supports his family suffers the murder of this by a demon becoming a demon hunter but is helped by his sister who survived and was converted into a demon. The protagonist will tirelessly search for a cure to get his sister back.
Banana Fisher
The story of a manga from 1985 has been brought to life in New York City in the 80s, to take us into the famous world of mafias, drug trafficking, and child prostitution. Crude for many, but worth seeing.
Naruto
Another of the classics of the anime series is Naruto, and what has made it one of the favorites is the charismatic nature of its characters, as well as the fantastic world dominated by villages of ninjas.
A series not to be missed, especially to find out if Naruto becomes the leader of his village.
Babylon
This is one of the most talked-about series of the moment, which is the adaptation of a novel that portrays a prosecutor's investigation into a scandal involving a pharmaceutical company, where of course there are more secrets than previously thought.
If you like mystery and suspense, this could be an excellent alternative for your marathons.
Inuyashiki: The Last Hero
This is another of the most acclaimed anime of recent times that tells the story of an office worker who one day finds his body reconverted into a robotic structure due to a collision with a UFO.
Within the list of the best anime series on Amazon you can also find titles such as No Heartbeat, Kabaneri: The Iron Fortress, Kokkoku, After the rain, Juliet's Boarding School, Dororo, Scum's Desire, Grand Blue Dreaming, Irodoku: The World in Colors.
With all the names and descriptions of anime series that we have given you today, you have plenty of time to have fun and catch up with the best series of the moment and enjoy a whole cult that has arrived years ago to settle in and continue to grow thanks to the variety of stories.