Top 10: Best apps for Apple Watch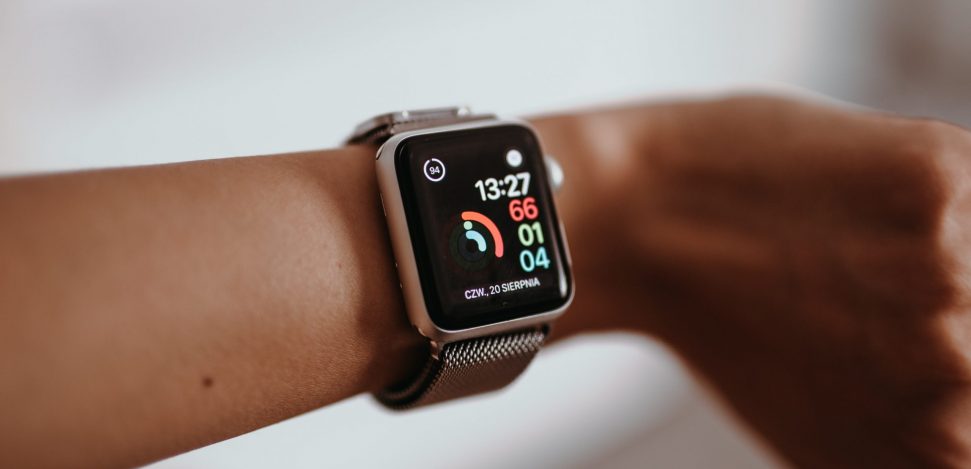 Currently, there are numerous devices that allow us to improve our routine and our daily lives, and it is a reality that technology is part of our day-to-day. If you are one of those people who have chosen to buy what is considered one of the best smartwatches, this article will inspire you. Next, we will discuss which are the best apps for your Apple Watch and benefit from all the advantages they offer.
What are the best apps for Apple Watch?
Currently, there are a large number of applications compatible with the latest Apple Watch models, and it is for this reason that below we will explore some of the best apps that you should include in your Apple Watch to get the most out of it.
To make it a really comprehensive list, we want to include apps from different categories that are really useful for any Apple Watch Series.
The first application that we want to highlight is Focus, and this is part of the productive category. We wanted to select this app since it is the best time management app so that you can organize your workday and increase your productivity. It has a very simple interface, easy to understand, and also allows synchronization with other Apple devices. Like many other Apps, Focus is free but it has in-App purchases.
In this way, through Focus you will be able to plan the tasks that you have to carry out. Specifically, you can create a list, organize, edit and complete them when they are done. In addition, this watch app works with the "Pomodoro" method that includes a 25-minute timer that will be activated when you are working. This alternates with a 5-minute one that will indicate the moment of rest.
Autosleep is the second app that we want to include on this list since it is undoubtedly one of the best-known apps for the Apple Watch. As its name suggests, this application is related to sleep and it allows us to analyze how the quality of our night's rest is.
The app will be activated at the time of sleeping and we will be able to observe the number of hours that we have slept, as has been the resting level and its quality. Also, you will be able to know the average heart rate and the moment in which the sleep has been deep. Try this health app!
Another prominent application and possibly also one of the best known is Runtastic. This allows you to keep track of the different physical activities you do in your day-to-day, from walking or cycling. In this way, the app will offer you the history and a record of your workouts.
Specifically, it will offer you to see the duration, distance and calories burned. Definitively, a great app for those sports junkies.
The Weather Carrot App is considered to be one of the best ones for checking the weather forecasting on the Apple Watch. It allows all users to customize both the dial and the information that interests us and that therefore we want to see on our smartwatch.
You can also check out the other apps of the Carrot family to help you with all sorts of tasks.
Currently, there are numerous applications related to the sports category, it is for this reason that we will highlight another app related to it. Specifically, we want to talk about Fiit since it offers numerous pieces of training adapted to people's different needs. There are strength training, yoga, recovery, and even postpartum.
All the Rings is another workout app for this list of the best applications for Apple Watch. This will allow you to get more out of the Activity app itself since the goal is for you to be able to close the activity rings and therefore meet the objectives. Unlike the integrated application, All the Rings allows you to visually see all the progress on the calendar.
Wallet is another app you should try since, as its version for iPhone, it meets all expectations also on Apple Watch. Specifically, this application will allow you to have direct access to boarding passes, flights, or any information that has been registered in Apple Pay. This is undoubtedly a great example of how the Apple Watch perfectly adapts to the needs of people since you simply have to show the information displayed on the watch.
Brainess is an application that belongs to the Games category and this one specifically allows you to stimulate the brain with small mini-games. In this way, it allows us to improve our brain performance with small, entertaining, and easy games. Games are also included to improve memory and mental speed.
Asana Rebel is the app you need if you want to enter the great world of yoga and fitness. In this way, this app specially designed for women is a fun fitness app that includes different routines that you can access for free. Even so, in case you want to access some specific training plans, you will have to subscribe to them.
The last application that we want to highlight is Yelp, which, through a very simple design, will offer you the necessary information about restaurants, bars, or cafes nearby in real-time. You will also be able to see the price ranges, the reviews of other users, and the opening hours. It is considered to be the perfect app when you are in a new place since you will have all this information on your own wrist.
As a bonus, we recommend two more great Apple Watch Apps for you. The first one is another weather app, Dark Sky which has the power to power to tell you exactly when the rain will start and stop, with magical accuracy.
The second bonus is Streaks Workout, an app to customize your physical exercises, no matter how much time you have.
What are you waiting for trying these apps? Go to your App Store and give them a shot!
Last Minute new From Roll & Feel Sign-up
Stay in touch with our latest
news