BEST NUDE BEACHES IN THE WORLD, WE DARE YOU TO VISIT THEM!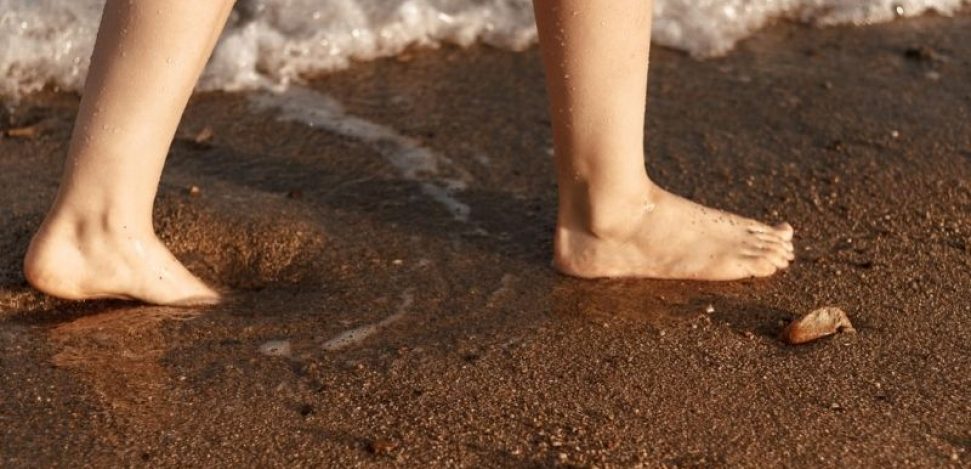 Do you agree that going to a nude beach is a must-do at least once in a lifetime? And if you're closed-minded, stay tuned to this post because you're in for a treat after checking out the best nude beaches in the world! 😉
Best nude beaches: ready to get naked in public?
Ocho Rios, Jamaica
This beach located on a wonderful Jamaican island is nestled in a top quality hotel complex and is the ideal place to get started in nudism as a couple! Nudism isn't allowed in the hotel but it's a great accommodation to enjoy this outdoor lifestyle every day and there are plenty of possibilities for enjoyment and outdoor sports and leisure activities throughout the year. 
Black's Beach, San Diego, United States
Finding a nude beach in the United States is a complicated task, isn't it? However, there are places on both coasts where the practice of nudism is widespread. One of the most famous beaches for nudists in the United States is Black's Beach in San Diego!
Samurai Beach in Port Stephens, Australia
This white sand beach is half a kilometer long and is located in the Bardot tourist complex, where numerous sports can be practiced. In addition, during the month of November, when temperatures are mild and ideal, the so-called Nudist Olympic Games are held, a very particular event that brings together thousands of fans of this lifestyle on the coast, in its clear waters. 
Red Beach in Crete, Greece
On the classic Mediterranean island of Crete is Red Beach, one of the best nudist beaches in the Mediterranean Sea. It's a Mediterranean paradise of blue waters and white sand in the town of Matala, with a movie-like scenery surrounded by ancient ruins of Hellenistic and classical times and cliffs. 
This nudist beach became famous in the 60s for being a place of pilgrimage among the new hippie youth from all over Europe and today retains that air of freedom so longed for at that time! Try it! 😉 
Montalivet, France
Established since the 50's as the first nudist beach in the world, here began the international naturist movement that would spread to the rest of the world, on the shores of the Mediterranean Sea. It also has a high quality naturist hotel resort for families and has campsites, bungalows and tents where you can also enjoy sports and leisure activities!
Wreck Beach in Vancouver, Canada
With its own avenue for stores and souvenirs, this beach a few meters from the University of British Columbia is a favorite of students and also houses numerous eagles' nests, being a very particular space of almost three kilometers long where you can enjoy nudism.
Hedonism II in Negril, Jamaica
The possibility of spending a spectacular vacation season in nature is found in the seven miles of white sand beaches and crystal clear waters of this Jamaican area around which numerous resorts and resorts have sprung up for couples to enjoy international nudism. The services are among the best in the country and the accommodations are affordable and with very good service.
Praia do Pinho in Balneario Comboriú, Brazil
This is one of the few nudist beaches in Brazil, opened in 1987 and with a spectacular and very lively life throughout the year, although the best time to visit this magnificent beach is from November to March, being the best option for those who decide to travel to the country of carnival and samba!
Haulover Beach in Sunny Isles, Florida
This is one of the few official nudist beaches in the United States, which also has certain services such as lifeguard and coast guard and an area to practice sports and recreational activities, being one of the favorite destinations for nudists in America and Europe. Its nearby resorts also offer visitors all the quality of the best tourism to enjoy one of the sunniest areas of the United States! 😉
Little beach in Maui, Hawaii
This is one of the few nudist beaches of the islands, of private character and surrounded by volcanic rocks and forest in a natural paradisiacal enclave perfect to enjoy the nudist life. Also, there are areas of accommodation very close to the beach, with typical Hawaiian bungalows and hotels with very good service and all the tranquility of an ideal place for relaxation! 
Bassona Beach, Italy
Italian beaches aren't the most accessible. Despite having thousands of kilometers of coastline, the Italian peninsula is full of private beaches that are difficult to access. However, there are also unique corners where wonderful nudist coves are hidden. One of them is Bassona, near Ravenna.
Island of Sylt, Germany
Although it may seem strange, Germany also hides spectacular nudist beaches. In fact, Germans are among the main lovers of nudism. On its coast they can practice this pleasure on beaches such as Kampen, on the island of Sylt.
Red, White, Bue Beach in Santa Cruz, California
We didn't forget California! These are private beaches that have been frequented for more than 30 years by nudists who live the bohemian life of the area. However, despite their private nature, these beaches allow you to park even on the sand and camp during the day in front of the sea to enjoy its spectacular waters and the great Californian sun, having at your disposal great beach bungalows to live a complete coastal experience.