THE BEST ROCK SONGS OF ALL TIME!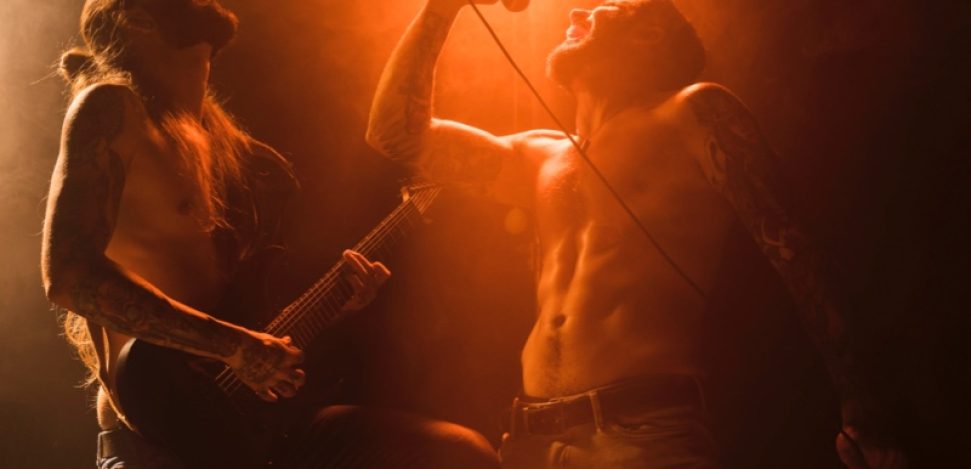 As rock'n'roll's cultural significance diminishes, the genre as a whole is swiftly transitioning into the realm of classic music—an antique, so to speak. However, when we mention "classic rock" at present, it evokes specific imagery: tie-dye-clad hippies, Fender Stratocaster guitars, bandanas, beards, and aviators. It refers to the music your parents enjoyed, which you likely spent a considerable portion of your youth resisting, only to eventually concede and acknowledge its awesomeness.
However, not all classic rock is created equal. Simply being from the '60s or '70s and receiving airplay does not guarantee that a song endures as an eternal favorite. In this regard, we have sifted through the extensive collection of rock antiquities to curate a list of the ultimate classic rock tracks—the ones that aspiring young guitarists will perpetually strive to learn, as long as guitars remain in existence.
Best classic rock songs of all time
1. Purple Haze by Jimi Hendrix
One iconic classic rock track that stands out is "Purple Haze" by Jimi Hendrix. This song features a riff that has achieved legendary status. As always, Hendrix operated on a different level, effortlessly combining elements of psychedelic rock and raw, passionate blues. 
His performance exuded such charisma that it felt like he could simply take a moment to ascend to the heavens or accomplish any extraordinary feat at will. "Purple Haze" showcases Hendrix's unmatched talent and unique musical vision.
2. Whole Lotta Love by Led Zeppelin
"Whole Lotta Love" by Led Zeppelin is another classic rock masterpiece. Led Zeppelin attained legendary status and reshaped the musical landscape throughout the 1970s, defining the term "epic" in rock music. Their explosive compositions, blues-rock influences, fantastical lyrical themes inspired by J.R.R. Tolkien, and powerful performances set them apart. "Whole Lotta Love," featured on their second album, solidified Led Zeppelin as the next great force in rock music, serving as a bold statement for the band's future endeavors.
The song showcases the band's signature sound, from Jimmy Page's driving guitar riffs to John Bonham's thunderous drumming and Robert Plant's soaring vocals. Led Zeppelin exudes confidence and swagger throughout the track. It takes listeners on a frenzied and exhilarating journey, only briefly slowing down in the middle to offer a momentary respite. 
This pause allows listeners to catch their breath before the song launches back into its electrifying energy. "Whole Lotta Love" is a prime example of Led Zeppelin's musical prowess and ability to captivate audiences with their dynamic and powerful performances.
3. Sympathy for the Devil by The Rolling Stones
Next on the list is "Sympathy for the Devil" by The Rolling Stones. Choosing just one Stones song was an arduous task, as their catalog is brimming with classics. 
However, "Sympathy for the Devil" encapsulates the Stones at their full power. The late Charlie Watts's unexpected inclusion of hand drums, Keith Richards's perfectly imperfect guitar solo, and Mick Jagger's feral yowls that escalate into provocative allure all contribute to the song's essence. 
While "Satisfaction" may be more iconic and "Start Me Up" more infectious, "Sympathy for the Devil" sees the Stones amalgamating all their musical elements flawlessly, showcasing their mastery.
4. Under Pressure by Queen & David Bowie
The bassline of "Under Pressure," released in 1981, is undeniably brilliant and was later borrowed by Vanilla Ice for his 1990 pop-rap hit "Ice Ice Baby," which achieved global chart success. However, the bassline is just one element of the original song's alchemy. 
"Under Pressure" brings together two of rock's greatest icons, Freddie Mercury and David Bowie, who deliver poignant and powerful vocals that speak to the immense pressure of modern life. 
The song emerged from an impromptu jam session involving Bowie, Mercury, and Queen members Brian May, Roger Taylor, and John Deacon, resulting in an infectious looseness that cannot be replicated. Even today, "Under Pressure" remains a singular and incomparable musical composition, sounding unlike anything else.
5. Baba O'Riley by The Who
The massive riff in this song, possibly intended by guitarist Pete Townshend for his signature windmill-strumming technique, creates an unforgettable impact. As the guitar bursts in after the mechanical, synthesized opening, it stands as one of the most exhilarating moments in rock music history.
6. Comfortably Numb by Pink Floyd
This epic track, featured on the band's monumental 1979 album "The Wall," encapsulates the essence of Pink Floyd.
With its swirling, psychedelic organs and a haunting narrative of drug-induced madness, the song takes the listener on a journey through multiple soaring solos by David Gilmour, all in search of some form of redemption amidst the haze. "Comfortably Numb" provides a moment of tranquility amidst the relentless storm of Floyd's landmark double album.

7. I Love Rock 'n' Roll by Joan Jett & the Blackhearts
Moving on, we have "I Love Rock 'n' Roll" by Joan Jett & the Blackhearts. Joan Jett, a rock icon who has influenced artists like Miley Cyrus and the Riot grrrl movement of the '90s, gained widespread recognition with this crunchy and infectious cover of a relatively obscure '70s song by the British band the Arrows. The track topped the Billboard Hot 100 for an impressive seven weeks in 1982, solidifying Joan Jett's love for rock 'n' roll and proving that rock 'n' roll loves her right back.
8. Funk #49 by the James Gang
And now, let's talk about "Funk #49" by the James Gang. In this gritty and crunchy anthem, Joe Walsh showcases his mastery of guitar hooks, starting with the iconic intro lick and delivering the lyrics "I sleep all day, out all night". The song maintains its energy from start to finish, exemplifying the raw power of rock 'n' roll. It's no wonder that Walsh appeared somewhat bored while playing more subdued guitar parts with the Eagles.


9. The Boys Are Back in Town by Thin Lizzy
This iconic anthem is a perfect embodiment of the party spirit. It combines elements of leather-clad rock 'n' roll, the nostalgia of coin-operated jukeboxes, and a hint of barroom brawls, all topped off with infectious guitar melodies. It's the kind of song that goes hand in hand with reuniting with old friends you haven't seen since your teenage days, creating an instant atmosphere of camaraderie and celebration.
10. Iron Man by Black Sabbath
With Ozzy Osbourne's mostly nonsensical lyrics about a time-traveling revenge robot, the song takes off with purpose as Osbourne passionately delivers them over the original sludge metal track. The pounding kick drum and destructive riffage create a sonic experience that is designed to keep heads banging and devil horns pumping. "Iron Man" is a timeless classic that gets the job done, igniting the energy and enthusiasm of rock fans with its undeniable power.