BEST SKI TRICKS FOR ADVANCED SKIERS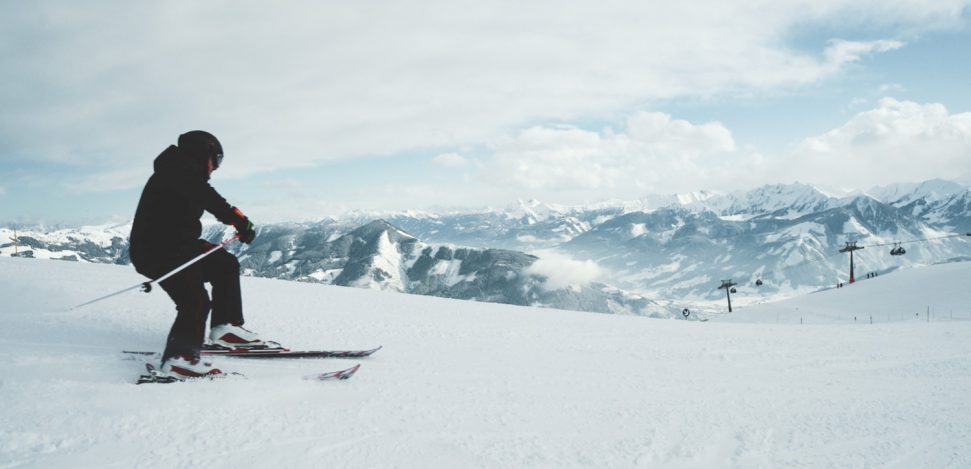 We recently talked about the best ski tricks for beginners. Professionals, we don't forget about you! Today we are going to tell you the best tricks for the most advanced skiers! Are you prepared?
The best tricks for Advanced Skiers
Carving
This technique is considered a technique for professionals. It's necessary to completely control the skis, since it consists of maintaining speed by lifting the skis, unlike the most basic tricks, which simply have to be skidded with them. We are going to give you a series of exercises that will help you improve your technique and reduce risk.
First of all, it's necessary to have enough muscular strength, flexibility, balance and coordination. This technique requires, above all, a lot of strength, since resistance is what most characterizes this technique. We advise you to prepare yourself with different muscle training.
In this way, a good option is to do strength and flexibility exercises in the gym. Also, you need to be aware of the center of gravity, and if you want the technique to be more challenging, you can start the curve from inside the ski.
Short turn skiing
Unlike curving, doing short curves helps you to have more flexibility and stability, and this allows you to do other dynamic movements. This type of technique is much safer if you are skiing on slopes or in tight places.
First of all, you have to know that there are three phases in this technique. It sounds very obvious but it's important to know that there is the beginning phase of the curve, the center of the curve, and the final phase of the curve. Why is it important to know this?
At the beginning of the curve, the weight of the body has to be totally on the skis, specifically the shins have to press the boots. This will help you turn easily in the turn, and before the turn, you will need to fully stretch your legs.
As with the curving technique, it's important to train yourself to be able to do the technique correctly. We advise you to do strength training regularly since resistance is essential to improve the technique of short turns.
Deep Snow
Would you like to ski in deep snow, outside the basic piste? It's an incredible experience! You will feel like you are skiing on a cotton ball! 
Although at first glance you see it as dangerous, there are many advantages of skiing in deep snow: you can have more resistance and the speed is regulated naturally. This makes it possible for you to do clean short curves!
To be able to ski in deep snow, you need knowledge of a specific technique: the body will have to position itself as when skiing on a normal track, but the skis will have to be together to control the movement.
We recommend practicing an exercise on a completely flat slope with deep snow to improve resistance. The exercise consists of skiing straight, first bending the knees slightly and then stretching them. This will help you be more prepared!
You can also do this exercise by making some directional changes to prepare for steeper slopes. You can!
Mogul slope
To do this technique you have to have a lot of practice. In addition, good muscle strength and technique are required. Also, courage, since many consider it scary, but others only speak of emotion and adrenaline.
One of the problems indeed is that it's a bumpy slope, and as a consequence, It's much easier to unbalance on the road. We recommend you always keep your hips in the same position and let your knees flow with the blows of the road. 
As in all techniques, it is important to have regular physical training. We also recommend practicing the technique in advance, on a slope in undulating terrain or on the edge of the slope.
Black Run
Black tracks are the most challenging and only with a magic formula called "edging", you will be able to reach the valley safely. You will have to bend your knees during edging.
Do you want to practice it before doing it? We recommend putting your hands on your knees to press them down. This will help you make the technique much easier!
Also, keep in mind that it's important to practice on flatter slopes to avoid risks and injuries. To avoid injury it's also important to place the skis a little further apart, this will also make it easier!