BRILLIANT IPHONE TIPS AND TRICKS: BECOME AN EXPERT!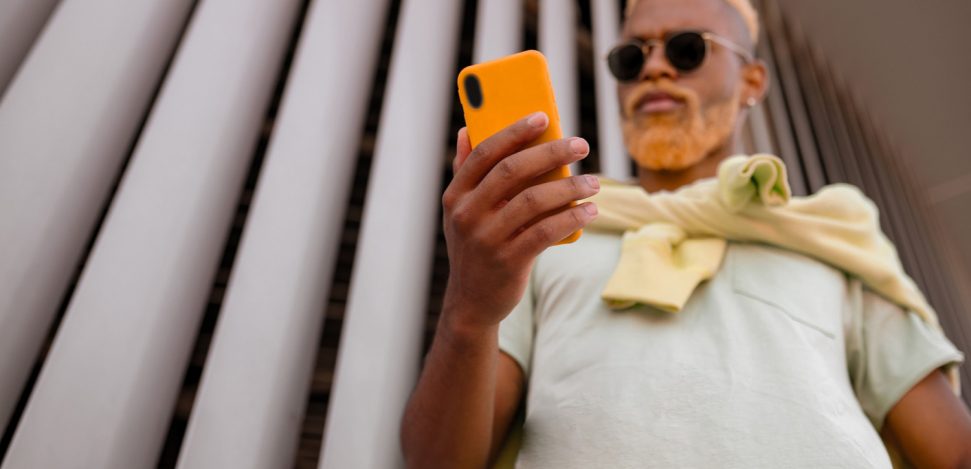 In today's post, we are going to give you the best iPhone tips and tricks, to use your mobile in expert mode. In this way, we are going to collect the best iOS 15 functions so that you can use your iPhone to perfection, don't leave! 
The Best iPhone Tricks 
Change Siri's voice
Although Siri has a very characteristic voice, you can change it without a minor problem, and even bet on a male assistant. From the settings themselves you can choose between the different Siri voices and, the one that you apply, will remain by default until you reverse the process.
Turn off the iCloud copy
We bet that you don't want to pay for iCloud storage, so it doesn't make much sense to keep some copies in your iCloud! You aren't going to deactivate it completely so that you can keep the WhatsApp backup, but you can make the iCloud backup take much more less space.
You follow these steps:
Open the iPhone settings
Click on your profile picture 
Tap on iCloud
Turn off the apps you don't want to use with iCloud 
The native camera is a QR reader!
It's common to download applications to read QR codes, especially in these times of pandemics. What many don't know is that the iPhone camera already has the QR reader integrated and that there is no additional step to activate it! Simply open the camera, focus on the QR code, and the iPhone's camera will give you a web page link so you can access the content, you don't have to do anything else.
Protect your eyesight with Night Shift
The iPhone's Night Shift mode works independently of True Tone. In this case, we have a blue light filter that protects your eyesight, especially at night. You can both schedule its activation and choose the degree of warmth it has. If you are going to use it at night, we recommend putting it in quite yellow.
Turn off background updates
Are you worried about the battery? Something very usual with Apple, so if you want to save the maximum battery on your iPhone, disable background updates. You won't stop receiving notifications, but the apps will stop updating the content in the background. In other words, every time you open the apps they will have to load their content, something that only takes a few seconds in exchange for gaining a lot of battery life.
Limit your usage time!
As in Android, with an iPhone, you can measure the time of use of your phone. iOS shows you the daily average, allowing you to put limits on the use of apps, communication limits, rest periods, restrictions, and more. If you think you are going to use your phone too much, it may be a good idea to set the usage time! 
Use both hands to move apps faster
Moving applications and adjusting them on the iPhone desktop is somewhat tedious, but there is a trick to being faster. If you select an app with one finger and slide the screen with the other, the app you have pressed will remain selected, but the desktop will change! 
Take your selfies as you see them on camera
By default, the iPhone selfies are reversed, so you won't see the same photo in the preview, something that pisses you off for sure. From the settings app, in the camera section, you can invert the selfies so that they look exactly as you have taken them. You just have to activate the 'keep mirror effect' function.
Use the calculator without opening the app
All phones have a calculator app, but did you know that you can do operations without opening the iPhone app? All you have to do is swipe down on the desktop to open Spotlight and type the mathematical operation you want. It will be done in real-time, without even having to give anything else!
Change the default browser
By default, iOS has Safari as the default browser, but with iOS 15 we can change this setting. From the iPhone settings, look for Safari and, where "Default browser app" appears, change it to the browser you want!
Clear your desktop
We consider that this step is essential for anyone who receives an iPhone to prevent the desktop from filling up with apps. By default, iOS adds, each one of the apps that we install, to the desktop. This is something that doesn't make much sense since there is an Apps Library in which they can be grouped by folders.
In a simple way, you can prevent apps from being added automatically to the desktop:
Open the iPhone settings
Go to Home Screen
Click on 'Only in the app library'
Activate or program dark mode
The dark mode of iOS was slow to arrive, but now it's one of the most complete! In the iPhone you can activate it manually or program it:
Open the iPhone settings
Go to 'Screen and Brightness'
Set dark mode
Add widgets to the screen
With the new iOS, the update came the new widgets, with a fairly careful design. Just make a long press on the screen, click on the '+' icon and add the widgets you want! 
Some of them are even interactive, so the information they display will change throughout the day.
Activate quick app shortcuts
Although iPhones no longer have physical Force Touch, you can invoke shortcuts in apps. You just have to press and hold an application and a menu will appear in which you can use various functions and settings much faster!
Record screen with microphone sound
By default, the iPhone records the sound of the phone's screen, but not the microphone that is pointed at you. If you want to reverse this, you just have to do a long press on the screen recording and activate 'microphone'.
Add a second face to Face ID
If someone else uses your iPhone, you can set up a second face for Face ID. As the name of the function suggests, it's a second recognition to register a new face in the biometric system of the iPhone. Not only can you unlock the phone, but you can also make purchases, access passwords, and more, so be careful who you put in Face ID!
Did you like these tips? We are sure that now you will use your iPhone better!