CBD CRYSTALS: EFFECTS, USES, AND BENEFITS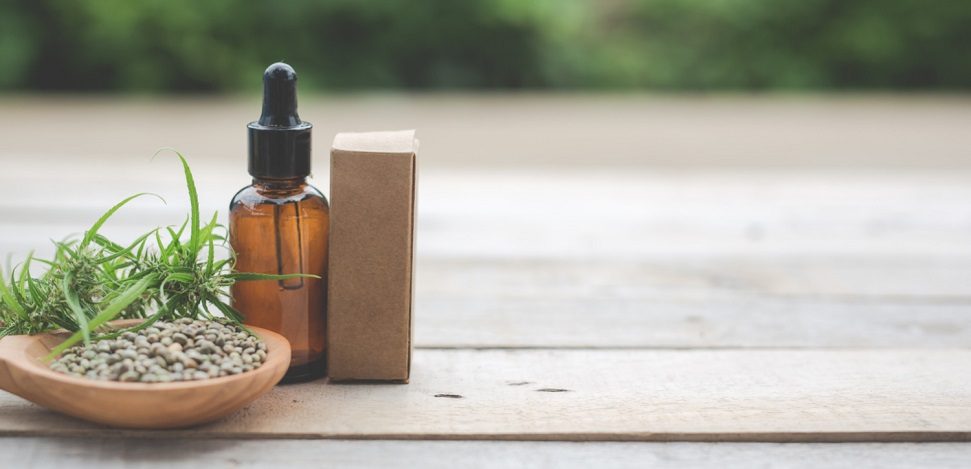 We recently talked about the difference between CBD and THC. Currently, CBD crystals are becoming more and more popular, especially for those who are concerned about drug tests. For this reason, in today's post, we want to talk about everything you need to know about CBD crystals.
What are CBD crystals?
CBD crystals are a very pure and concentrated form of Cannabidiol, one of the most abundant cannabinoids found in the hemp plant. CBD crystals are a pure crystalline powder that contains up to 99% pure CBD.
The difference between CBD crystals and other CBD-containing products is that crystals are manufactured to remove everything except cannabidiol CBD. This can be beneficial if you want to leave no trace of THC behind.
How are CBD crystals made?
CBD crystals are produced through a more detailed extraction process. For CBD to come out of cannabis, the first step is its extraction.
Once the initial extraction is done, the CBD concentrated is still packed with the other plant material. The way to the pure form of CBD isolates crystals is with an additional purification process after the initial extraction process is done. This process filters all plant material from the CBD extract.
After extracting CBD and filtering it, the extracted oil goes through what is known as "winterization". The winterizing process will remove any traces of waxes and other plant material that were still present after filtration. After all that filtration, you are left with a fine white powder that is 99% pure CBD!
So, if you want to leave no trace of THC behind, CBD crystals are the best option!
How much should I take?
Don't forget that CBD crystals are 99% pure. The number of milligrams you want to use will depend entirely on the amount of CBD you want to take. Everyone is different, but we always recommend starting with a low dose of 1-10mg, only gradually adding more if needed.
One gram of CBD crystals typically contains more than 990 milligrams of CBD. This means that for one milligram of powder, you get one milligram of CBD. This makes it easier than ever to measure precise doses and know exactly how much CBD you're taking with each dose.
Although it may seem intimidating at first, there is nothing to worry about. CBD crystals are one of the most versatile ways to use CBD out there.
How to use CBD crystals?
So, you've got some CBD crystals, now what? You may be wondering what you can do with this tasteless and odorless white powder.
The answer is simple, you can do whatever you want with it. It's a good thing that CBD crystals are tasteless and odorless because they allow the user to take them in many different ways! 😉
Sublingual
Placing CBD crystal powder directly under the tongue is by far the easiest way to use it. Simply place your dose of powder under your tongue the same way you would CBD oil and hold it there for around 60 seconds.
The CBD will then be delivered to the bloodstream through the mucous membranes. CBD has no taste or smell, so there shouldn't be any bitter taste to worry about.
Cook with CBD crystals
You can also use your cooking oil to make a CBD-infused oil for cooking or baking, but it's very important to note that CBD will lose its potency at higher temperatures. If you want to cook with crystal-infused oil, it's important to keep the cooking temperature below 180 degrees Celsius, and never exceed 200 degrees.
Mix CBD crystals with your favorite drinks
Another easy way to use CBD crystal powder is by adding it to a glass of your favorite beverage. It will mix great with coffee, tea, juice, or smoothies.
Mix CBD crystals with your favorite cream
CBD crystals can also be mixed with skin oils, like coconut oil, to create a topical that can be used on sore muscles or to relieve inflammation and pain in joints or arthritis.
Side Effects of CBD Crystals
The biggest doubt about the use of cannabidiol to incorporate into everyday life is whether it has psychoactive effects. Due to THC's fame, this cannabinoid is also considered to have the same effects on the body. The truth is that, according to research, the body doesn't create addiction and dependence on products with cannabidiol.
CBD health benefits
CBD has properties such as analgesic, antibacterial effects, positive impact on depression, anxiety, attention deficit, epilepsy, among other benefits. Due to being an over-the-counter product, it can be used as a dietary supplement!
Consume it responsibly!
Like any other drug, the consumption of high doses can cause side effects in the body. The most common range from dizziness, headache to tiredness or vomiting. Therefore, it's better to take care of the amount ingested and increase it only if you see it necessary.