Top 5 Escape Rooms in California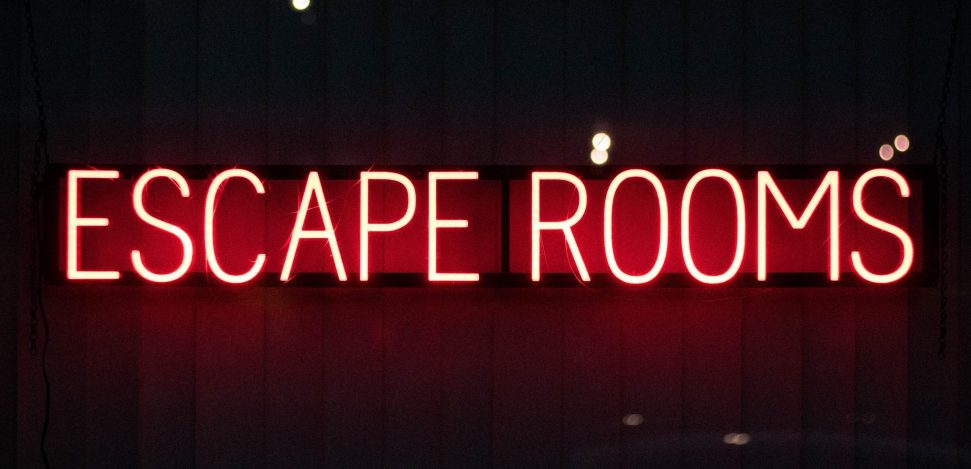 Escape Rooms are in fashion and that is a reality all over the world. Therefore, if you still do not know what an Escape Room is, first we recommend that you continue reading this post. And next, make sure you reserve a day to live this great experience with your friends. Each of these games is unique, so in this article, we will find out some of the best Escape Rooms in California.
So that you can understand why you cannot miss this experience, we will start by commenting on what an Escape Room is. Basically and as its name suggests, Escape Rooms are games that consist of escaping from a room that symbolizes a place. This closed place is usually inspired by a specific theme and the participants must investigate clues and solve puzzles together in order to escape from the room while the time runs. Escape Rooms are great to celebrate special events like birthday parties with friends and family while solving mysteries in an adventure game. As we have said, the Escape Rooms are set in different themes which can be horror, mystery, adventure, crimes… Regardless of the theme you choose, you will undoubtedly enjoy a great experience surrounded by friends.
Discover the 5 best Escape Rooms in California
The first Escape Room that we want to highlight is The Basement, this place offers different Escape Rooms although they are all based on the same character. Specifically, in the game called The Basement, the participants have been kidnapped by Edward Tandy, a cannibal assassin who enjoys human flesh and taxidermy.
Tandy has created a very twisted game so all the participants will have to have perfect communication and organize themselves to be able to carry out the whole game. To overcome the game, the participants will find a puzzle with different objects and clues to leave the room.
The next Escape Room that we want to discuss is actually two and you will find them in
PanIQ Room Hollywood
. It all started in Los Angeles but currently, they have Escape Rooms in different areas all over the United States and even Europe and Asia. Specifically, in PanIQ Room Hollywood you can find two large rooms, the Military Bunker and the Insane Asylum. In both spaces, to get out, people will have to solve numerous puzzles, find clues hidden around the room and decipher all the secret codes. If you decide to make the Espace Room of Military Bunker, locked in a room that is a torture chamber, you will have 60 minutes to destroy all the evidence. Instead, if you opt for Insane Asylum, you will discover what it is like to wake up in the Overbook Hospital.
The following experience that we want to mention is part of Greatest Escape which has 3 different rooms. If you want to enjoy this game, you can choose between 3 rooms that not only vary in theme but also in difficulty or intensity.
The first is the least intense and is called Jail Break. This room begins with an idyllic vacation that ends when they put you in jail for something you haven't done. The only option to get out will be to plan an escape.
The second room you will find is The Apartment and it is a more intense room and is characterized above all by the fact that in this room, you will be a little more scared. And finally, you will find Beyond the Wardrobe, a room set with beasts, magic, and legends. 
Like the previous escape games, in Maze Rooms you can find different choices with very varied themes and perfect for different levels. Specifically, in this article, we want to comment on two of those that you can find in this place.
The first of them happen in a motel. You have woken up in a room that you do not know, you do not know how you got there and most importantly, the room is full of blood. You want to escape from the motel and for this, you will have to follow a series of hints and tips and you will only have 60 minutes to do so.
The other room that you cannot miss is the one known as World of Illusions and it is that in this, you will find yourself trapped in an alternative world full of illusions. The highlight is that although it seems real, nothing is, so you will be even more trapped. What you need to get out of there is to be very attentive and have a lot of cunning.
The last Escape Room experiences that we want to mention in this article are the ones you will find in Escape Dom. Specifically, we want to highlight the one called Liar as this one has a very different theme from those recommended above.
The story is based on a drug lord who has been wanted for many years by the FBI. An informant sacrifices his life and thanks to that, your group of friends knows where the one known as Dollmaker is. Your mission is critical because you have 60 minutes to prevent a timer from blowing up the room.
Last Minute new From Roll & Feel Sign-up
Stay in touch with our latest
news