The Best Tiny Desk Home Concerts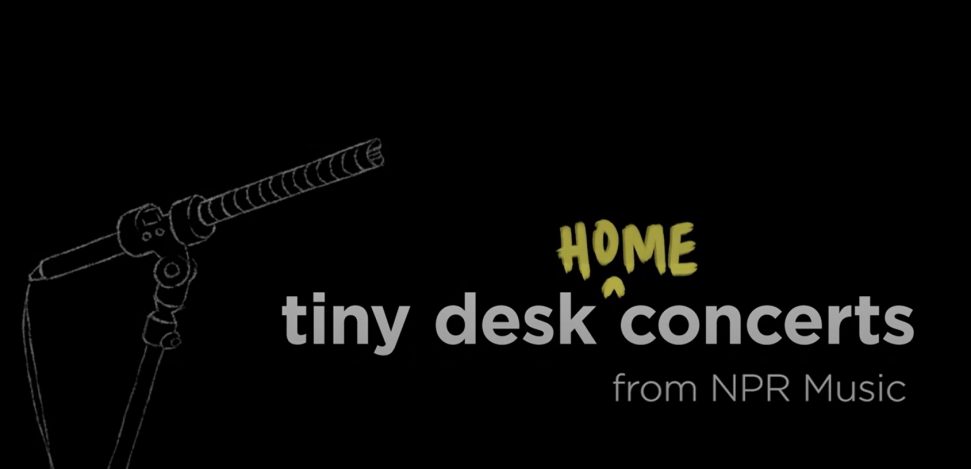 If you are still one of those people who does not know what Tiny Desk is, we recommend that you continue reading this article since we will comment on some of the best performances that have been made from home, and that of course, you cannot miss: The Tiny Desk Home Concerts.
In a previous article about the Tiny Desk Concerts, we not only discussed what they are and how the idea of this type of concert came about, but also, we made a top 10 of the best Tiny Desk that has been made.
Tiny Desk Concerts from home
Due to the pandemic produced by Covid-19, the format of Tiny Desk concerts also had to adapt to the situation of working from home, in the foreseeable future. In these Tiny Desk "quarantine" concerts different artists continued to offer brief concerts, between 15 and 20 minutes, to all spectators. The only difference is that in these performances, the artists were at their homes. In this way, we have been able to meet the artists in a much more intimate setting such as their homes.
Top 5 of the best Tiny Desk Home Concerts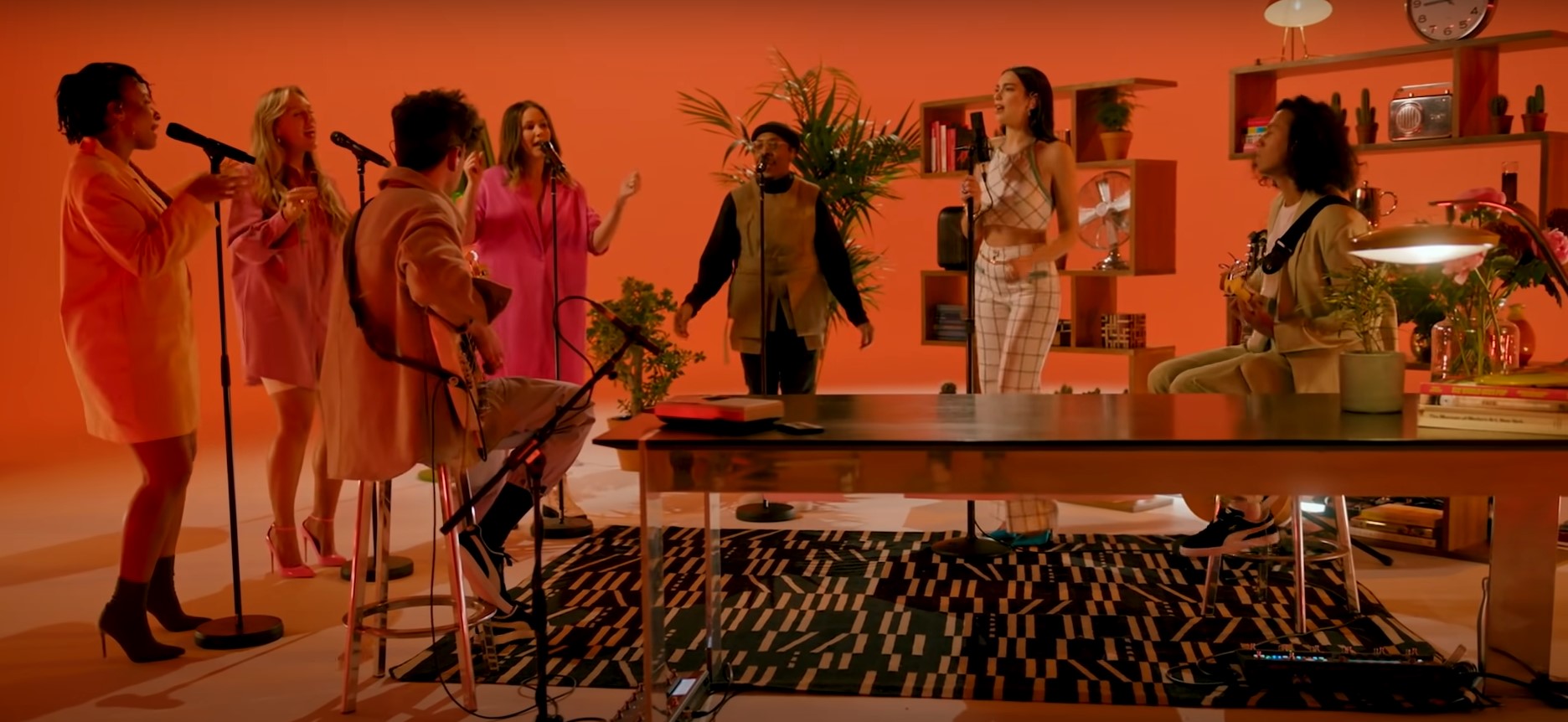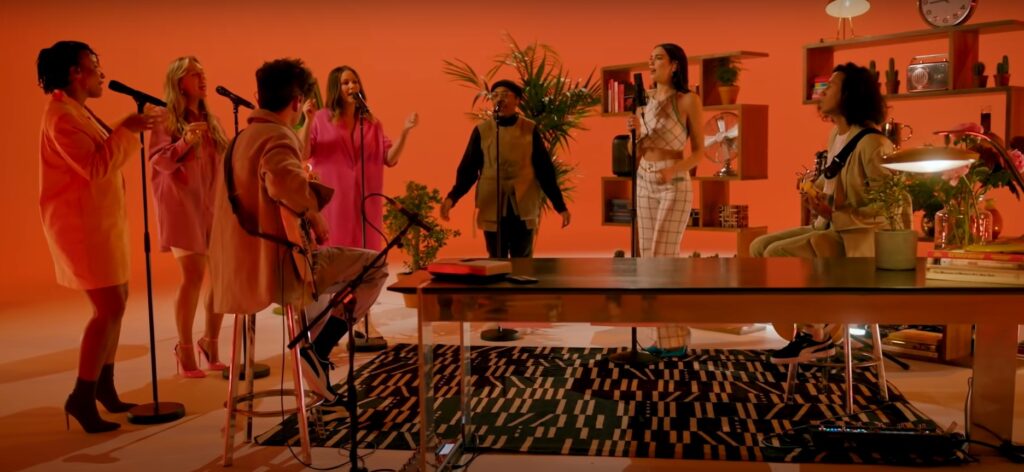 Tiny Desk's first home concert could not be other than Dua Lipa's. This small and intimate performance was very special for all the members since after canceling their tour due to the pandemic, this concert was the first that the bassist, the guitarist, and the four choristers who accompany Dua Lipa in her concerts performed. This Tiny Desk Home Concert was recorded in an improvised Dua Lipa's studio in London, where they were able to perform Levitating, Pretty Please, Don't Start Now and Love Again, a very well-chosen song, already talking about calling the good things of life in bad times.
Do not miss the intimate concert of Dua Lipa
Billie Eilish and her brother Finneas
Another of the great performances that we can enjoy from our homes is the one that Billie Eilish performed together with her brother Finneas. In order to pretend that they were in the usual Tiny Desk stage, they placed a cardboard photograph right behind them, as Billie mentioned. Throughout the 10 minutes that this concert lasts, Billie Eilish interprets two of her singles from last year, such as My Future and Everything I Wanted. Her brother Finneas in this case accompanied her during the performance, doing the choirs and playing the keyboard or guitar.
Listen again to Billie Eilish and her brother Finneas
Miley Cyrus is another of the great artists who decided to perform and offer all her fans a performance at Tiny Desk Concert from home. Through this performance, Cyrus once again proves that she is a great artist who enjoys performing on any type of stage and also proves she is a singer with a great personality that stands out above the whole world. It is believed that in her interpretation Miley Cyrus creates her own full tale and her own world, just like Alice in Wonderland does. In this tale, the artist is dressed as a rock star in a pink setting full of hearts.
Enjoy the great performance of Miley Cyrus from home 
Another artist that we want to include in this article about the best Tiny Desk Concert from home is Tame Impala and the great performance they did. Like Dua Lipa, they performed in a home studio where Kevin Parker and his bandmates Jay Watson and Dominic Simper performed two of their most recent singles, from their latest album The Slow Rush which was also released in 2020. Specifically, this indie rock band performed the songs Is it True and Breathe Deeper. In addition to these two songs mentioned, they also performed their theme Patience. In this concert, we can see how all the members enjoyed being able to play their music live again.
Do not hesitate to watch the great performance of Tame Impala 
The last performance we want to mention is the one made by Alicia Keys. If you are a big fan of the artist, without a doubt you have to see her performance in the Tiny Desk format Concert, last February 2020, a few weeks before the spread of the pandemic. Despite not being exclusively performed from home, we wanted to include it in this article as it was one of the last that could be made in the original format. It is a performance that everyone should see as the artist returns to her best songs and shows all viewers that she is an artist with great talent and a magnificent voice.
Relive the great songs of Alicia Keys
Last Minute new From Roll & Feel Sign-up
Stay in touch with our latest
news