DO YOU DARE TO NIGHT HIKING? TIPS AND PLACES!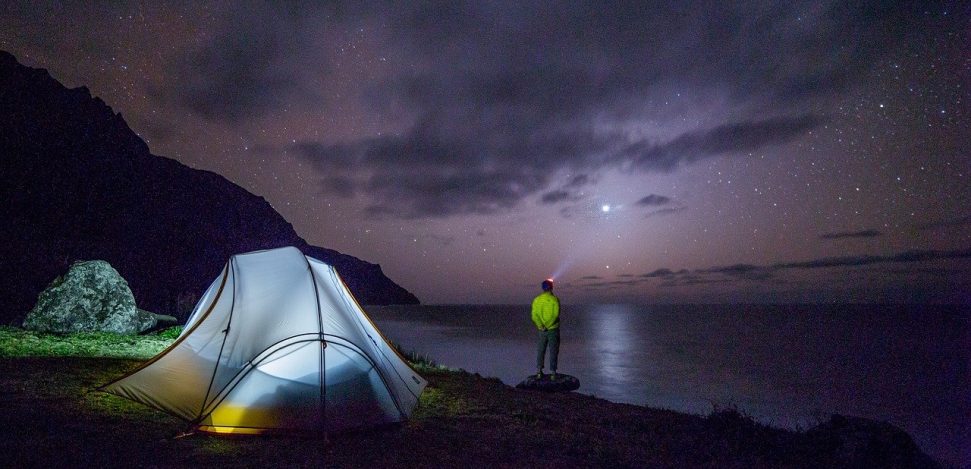 Do you like hiking? Have you ever thought about doing it at night? We recently talked about the best hiking trails in the world. Today we want to talk about night hiking, do you dare?
Tips for night hiking
For sure, you are looking for a new experience, and this is undoubtedly one that you can't miss! Of course, it is important to be prepared and take some things into account, let's get to it!
Travel a trail you know pretty well
It's not a good idea to try new trails at night, so you must do a trail you know to help you stay safe and know what to expect.
Imagine you doing one of your favorite trails at night, with the moon and the stars. What an experience to enjoy! And if you want to discover new trails, do it during the day and you will be able to do it also at night!
Use your usual gear
Just like the trail, you shouldn't use brand-new equipment! You have to use items you have already used and which you can travel comfortably.
Follow the designated trail
Staying on the correct trail can prevent you from ending up in a dangerous situation. In addition, it is suggested to walk single file in the middle of the trail and to use existing trails and campsites.
If you want to do it right, follow the rules and don't try to venture out in the middle of the night.
Hike with someone
Don't hike alone at night! Try to go with a group for enhancing safety at night! In case of an emergency, it's good to be around people. You can try to sign up in a group, some cities and communities have organized group night hikes.
Take lights with you!
You have to be prepared for a night hike with a headlamp, preferably one with a red light option to protect your night vision. You should bring with you a lighter and a tinder!
Take into account the weather conditions and the lunar cycle
The lunar cycle can help you get maximum visibility at night. However, the most important thing is to check local weather conditions.
Pack all your needs
If you are a fan of hiking, you should know the importance of hydration. Bring enough water for the duration of your hike and a bit extra just in case, and don't forget snacks!
In addition, pack an extra layer or jacket for the cooler temperatures as well as extra batteries for your light sources. You should consider trekking poles because depending on the trail's terrain, it would be difficult for your stability.
Put safety first and prepare all you need! Then, enjoy your favorite trail at night!
Best places to hike at night
1. Hermitage Point Trail
It is an easy 9.7 miles and you will be able to watch the stars come out on the shores of Lake Jackson! The trek takes you through alpine forests and meadows before the skies open up at the tip of the peninsula and you will have at the backdrop the majestic Grand Tetons.
2. Hidden Lake Overlook
One thing to keep in mind is that the trail can be snowy all year long. You will start at Downtown Logan Pass and end at the Rocky Mountain Lookout where you can spectacularly stargaze.
3. Ridgeline Trail
It is designated an International Dark Sky Park, guaranteeing minimal light pollution and maximum star power. You will have to walk three miles from the Ridgeline Trail and you will be able to observe the beauty of the sky of the Strait of Mackinac. Maybe you can enjoy the colorful Aurora Borealis!
4. Crescent Lake Nature Trail
The conditions of this route are the best since it has no trees and is far from the city. It's located in the foothills of Nebraska and is an ideal place for stargazing.
5. Lost Mine Trail
The national park with the least light pollution in the lower 48 is a bucket-list must! You will be able to see a stunning star show over Mexico's Sierra del Carmen nature reserve.
Remember not to try these routes without having done them during the day, the most important thing here is your safety!