DISCOVER THE BEST ZIPLINING PLACES IN THE USA AND GERMANY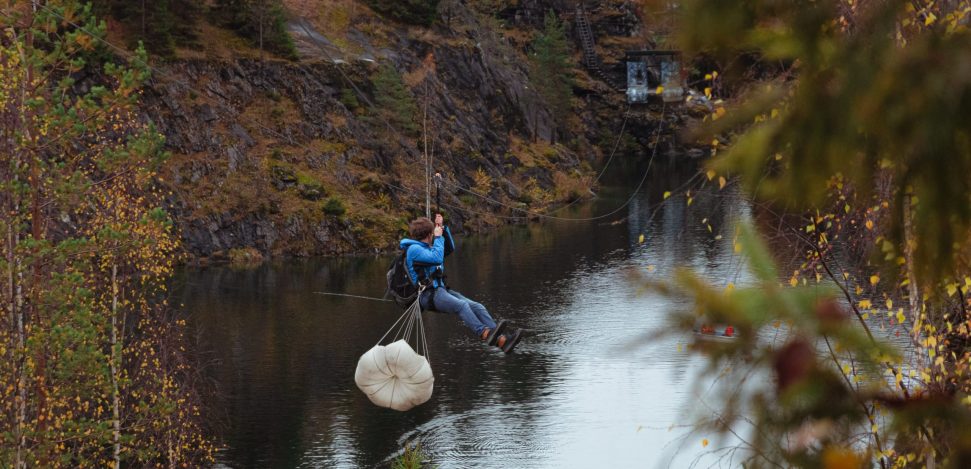 If you like adventure, this is your article! Today, we can find a lot of adventures both when we travel and visit other cities as well as on our own. Therefore, if you are one of those people who do not want to do the same activities as always and look for alternatives, we recommend that you do not stop reading this article because we are going to comment on the best zip lines in the United States and Germany.
And you, do you dare?
Top 3 best ziplines in USA
So that you can enjoy the best zip lines, we are going to start this article by commenting on the 3 best zip lines in the United States.
Hoonah
The first one we want to highlight could not be other than the Hoonah. This is located in Alaska, and we say that we could not start with another because this is the highest and longest zip line in the United States.
If you like adventure and adrenaline, this is your zip line, since you can reach speeds of up to 96 km / h while at a height that really impresses you. And it is that the highest point of all is 400 meters high.
Kauai Backcountry Adventures
Can you imagine discovering Hawaii through a zip line? Well, this is possible, and is that currently, you can take an excursion through 7 different zip lines that will allow you to explore Kauai, the slopes and streams of one of the most spectacular natural spaces.
In addition, if you like to maximize your adventure and live one of the best possible experiences, you can also go through a hidden waterfall in the interior of the area. This is very difficult to see and therefore, you will be truly privileged if you decide to do that route.
Royal Gorge Zipline Tours
In Colorado you can not only jump in parachute, and it is that a short distance from Colorado Springs, is one of the best places to practice zip line and live an unforgettable experience again. Specifically, we want to highlight the Royal Gorge Zipline Tours, and it is that in this, you can enjoy more than three miles of terrain.
In addition, you can choose between different routes depending on your desire for adventure. In this way, if you choose the classic route, you can enjoy 9 different lines and speeds that will reach 45 mph. If you are one of those who dare more, you can opt for the most extreme option, in which there are 11 lines at more than 55 mph.
Top 3 ziplines in Germany
Now that we have already discussed the funniest and most spectacular zip lines in the United States, we can only make the top 3 of the most important zip lines in Germany, and as we said at the beginning of the article, anywhere in the world you can find very different activities to enjoy a great day of adventure.
Megazipline
Are you ready for what will possibly be the craziest experience you've ever had? If the answer is yes, and you want to jump off the largest zip line in Europe, Megazipline is your best option, since through it, you can travel a distance of approximately 1 kilometer at an altitude of 120 meters.
The largest zip line in Europe is in the Harz region and after having traveled the great Rappbode reservoir, the largest double rope slide in Europe will be waiting for you.
As you can see, in Megazipline everything is done in a big way and that is how they themselves, Megazipline is for all those who fly high.
Hirschgrund
If what we have just told you is still not enough, we are going to continue commenting on others of the best zip lines that you will be able to find in Germany.
Specifically, we are talking about Hirschgrund and through this zip line you can fly through the air at 80 km / h. At 1,000 meters in length, you will be able to enjoy one of the best possible landscapes as you will fly over the treetops and the beautiful landscape of Germany.
If before we said that Megazipline is the longest zip line, we must also say that until then Hirschgrund was the longest zip line.
Specifically, you can find a route of 7 zip lines, and you can do it in a group. This will make the experience even better as you will fully share the experience with your friends.
Abenteuerwerkstatt
The last place to enjoy the best zip lines in Germany that we want to discuss in this article is Abenteuerwerkstatt. This place could not be missed as it is the first zip line park in Germany.
Abenteuerwerkstatt is an adventure park so in addition to finding different zip line tours, you can practice other adventures such as climbing, paddle surfing or renting canoes.