DRONES FOR BEGINNERS: FLYING TIPS & BEST BRANDS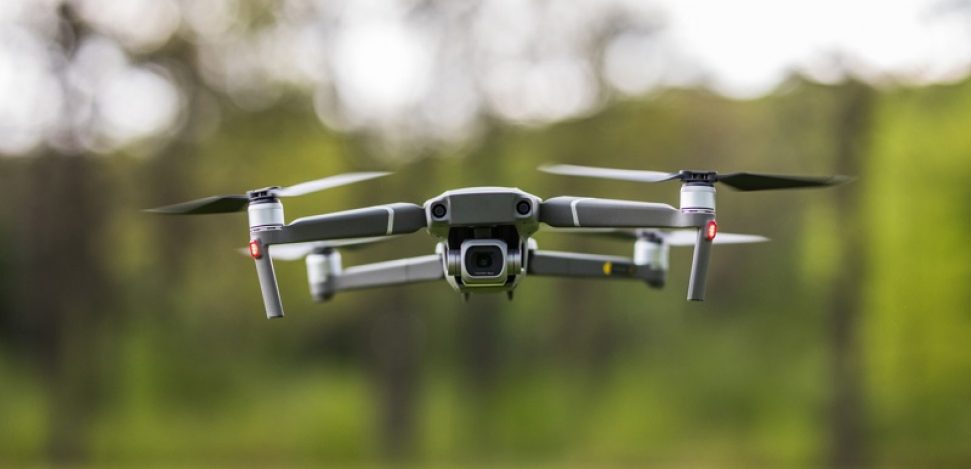 We love to give you advice on thousands of things, such as the best apps for video editing… But, today, we are stronger than ever, we are going to talk about drones! Specifically, we are going to help you enter this world by giving you the best tips, don't miss it!
The best drones of 2022 for beginners
Thanks to technological innovation, drones for beginners are easier to fly than ever, packed with useful features, and much cheaper.
If you have never flown a drone before and are looking for the best beginner drones on the market, or if you are in the process of transitioning from a toy drone to a more advanced one, keep reading!  😉
Drones for Beginners with Camera
DJI Tello
The DJI Tello is a surprisingly cheap drone that comes with an HD camera and new smart modes that will give you an amazing flying experience! This drone for beginners is built with ABS plastic, a high-quality material that is very resistant to shocks that will allow you to crash it while you learn without fear of breaking it. 
In addition, it's very small and comes with a few covers for the propellers, features that make it capable of flying through the rooms of the house with greater safety. Despite being an entry-level drone, it comes with pretty much the same flight modes as larger and more expensive drones. 
Therefore, the DJI Tello is an extremely affordable drone that is stable in the air and easy to use. Today it already has more than 700 5-star reviews on Amazon, and seeing the evolution of the market, it will continue to be one of the best drones for beginners for a long time!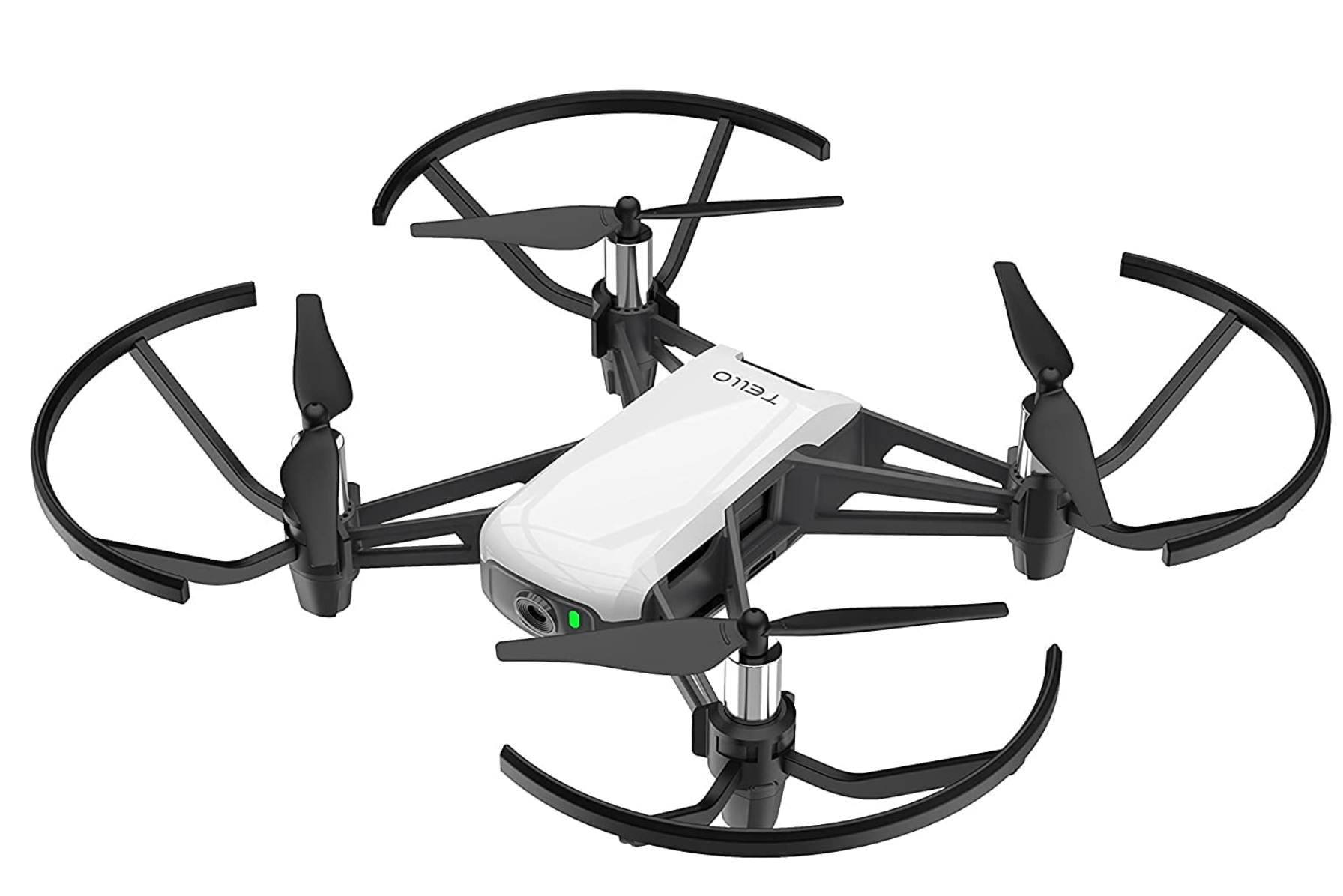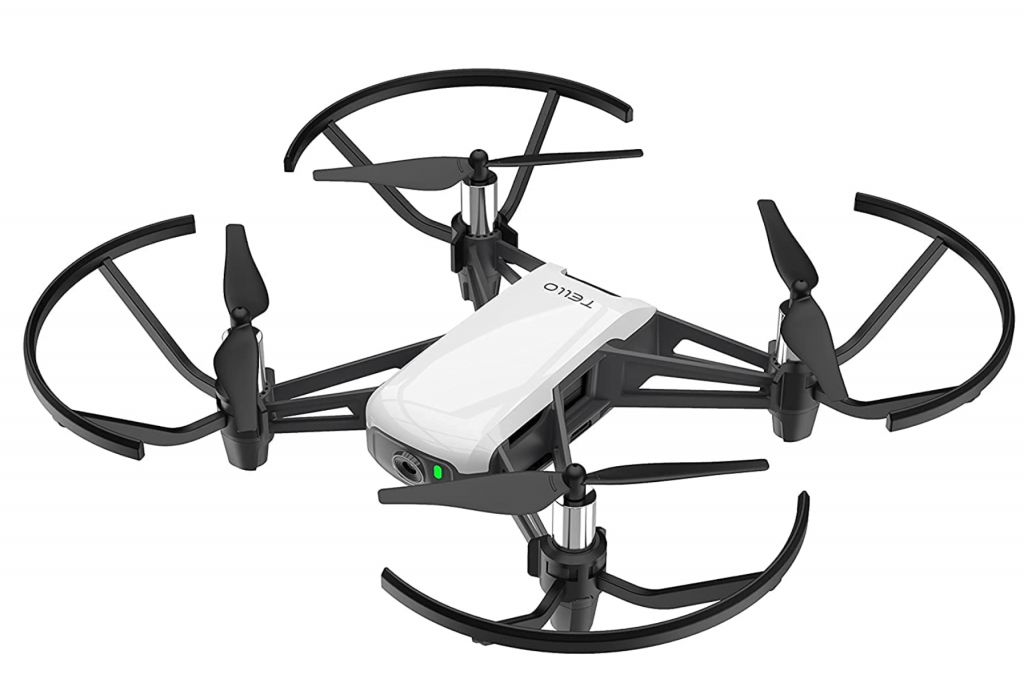 Font: Amazon 
Syma X5C
The Syma X5C is a drone for beginners with an HD camera, which will leave you speechless! The camera of this drone has been greatly improved compared to the first version that Syma launched on the market.
In addition to having improved the video quality, powerful motors have been installed that will allow you to perform acrobatics and make it roll up to 360º on its own axis 😉. 
It's very small, at just 150 grams it's capable of fighting moderate winds and comes with a satisfying battery life. Although if you plan to take it on a trip, we recommend you buy another extra battery.
In conclusion, if you have never flown an aircraft and you want a drone that is easy to handle, cheap and extremely fun, you don't need to look any further, because the Syma X5C is your ideal beginner drone.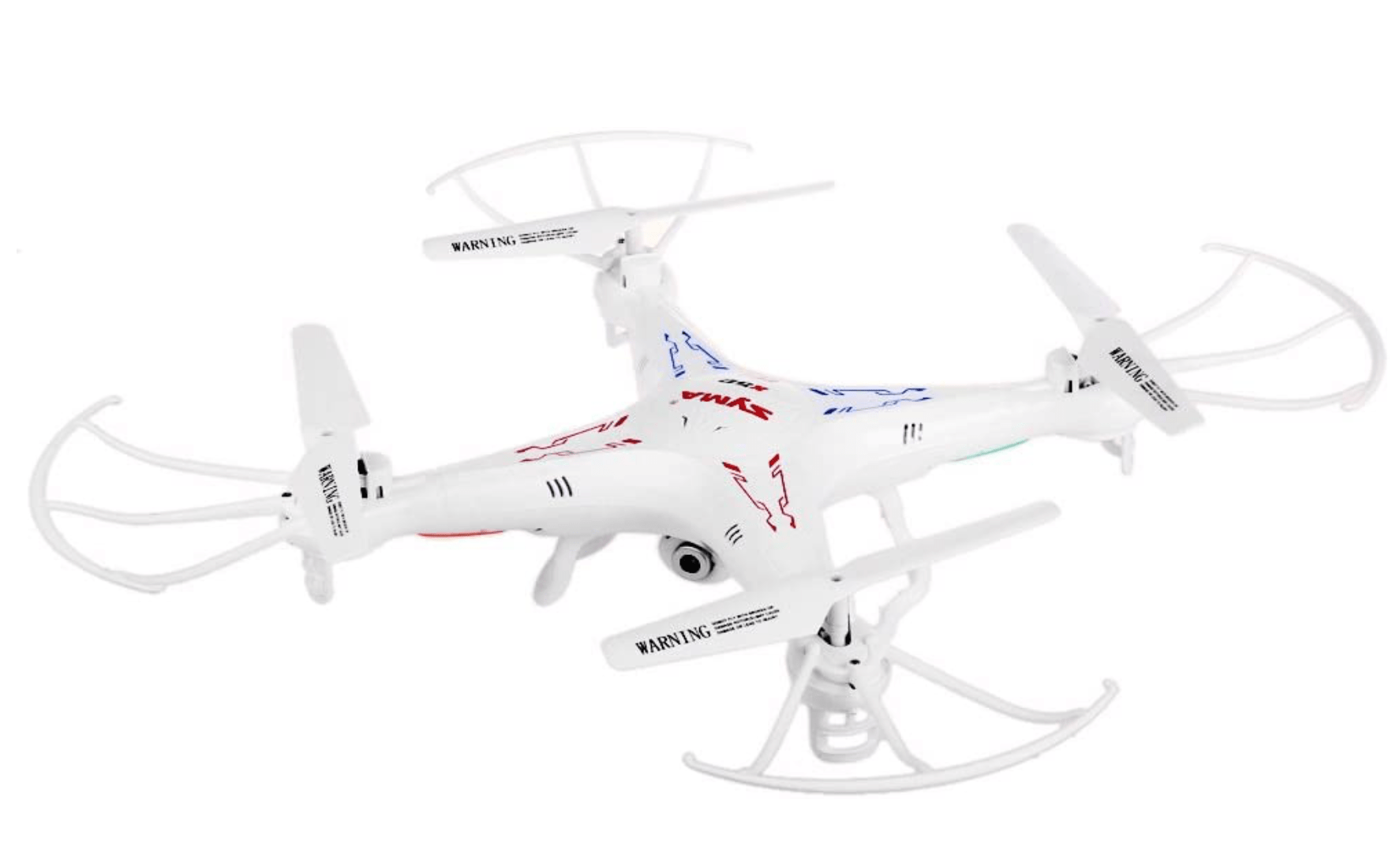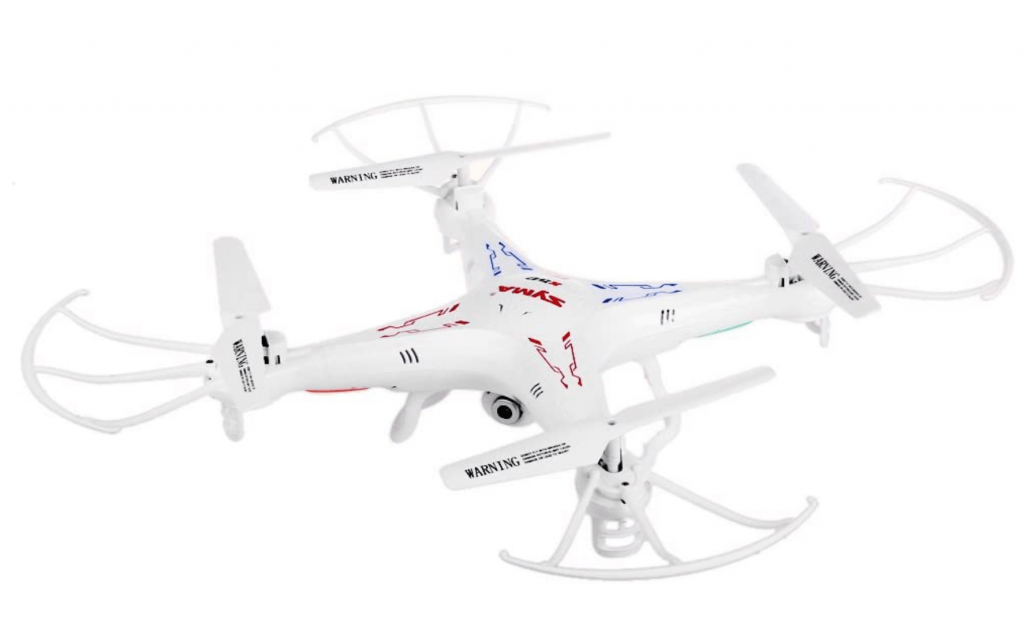 Font: Amazon 
DJI Mavic Mini
The DJI Mavic Mini is the best-selling drone on Amazon and the best-reviewed of all the beginner drones on this list, with over 7,500 5-star reviews. Realistically, if one day you get to try this marvel, you'll never want to know anything about all the other drones!
Mavic Mini has obstacle sensors that make it virtually impossible to crash and it comes with an intelligent flight system that will take care of taking off and landing for you. It also has the most advanced flight modes on the market, such as follow me, orbit, GPS position, quickshots and Cine Smooth.
Even though it has minimal dimensions and weighs only 249 grams, this drone packs an impressive performance. It has a 30-minute battery life and is capable of recording 2.7K video.
If you want to learn how to fly a state-of-the-art drone and record videos with impressive sharpness, then this is the drone for you!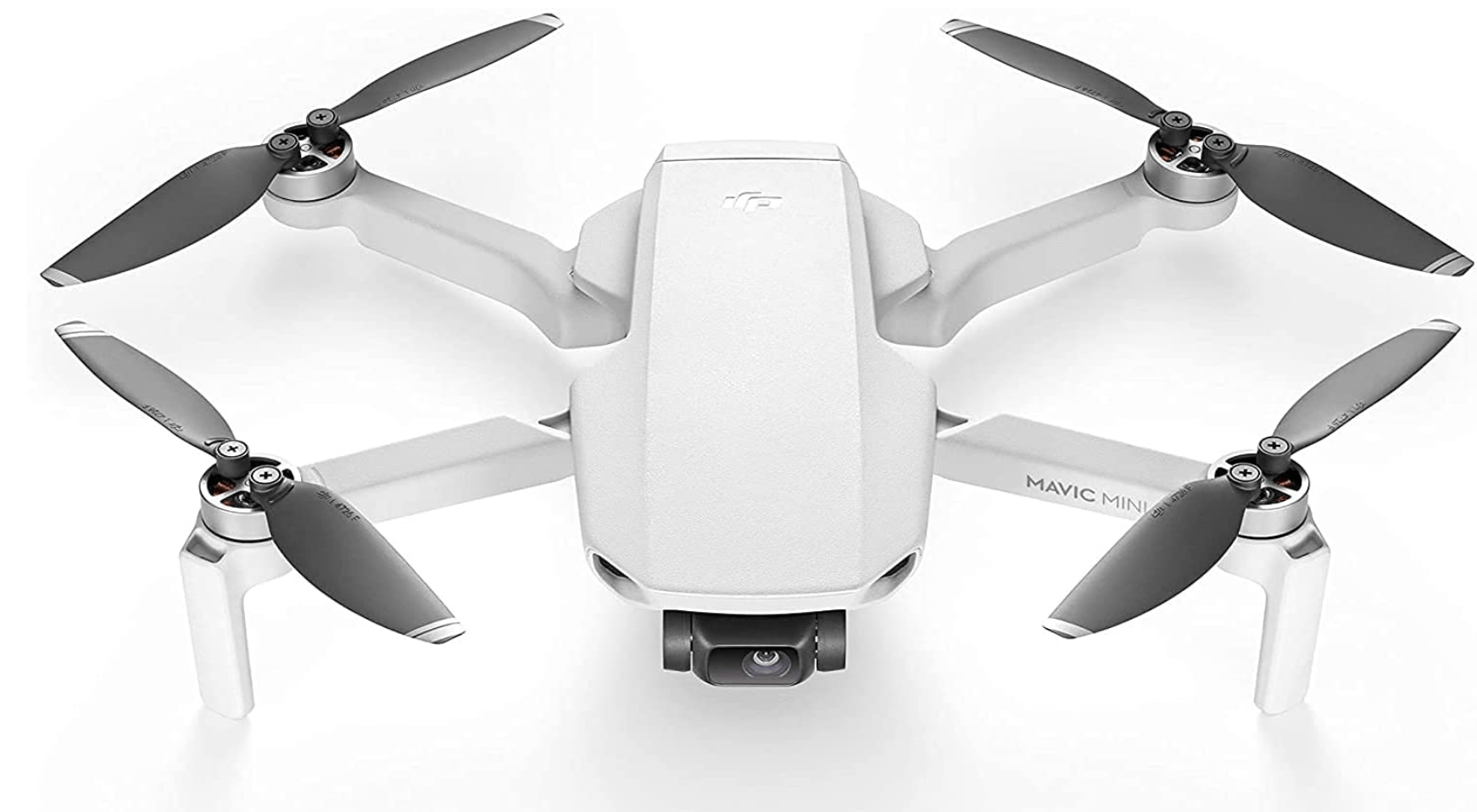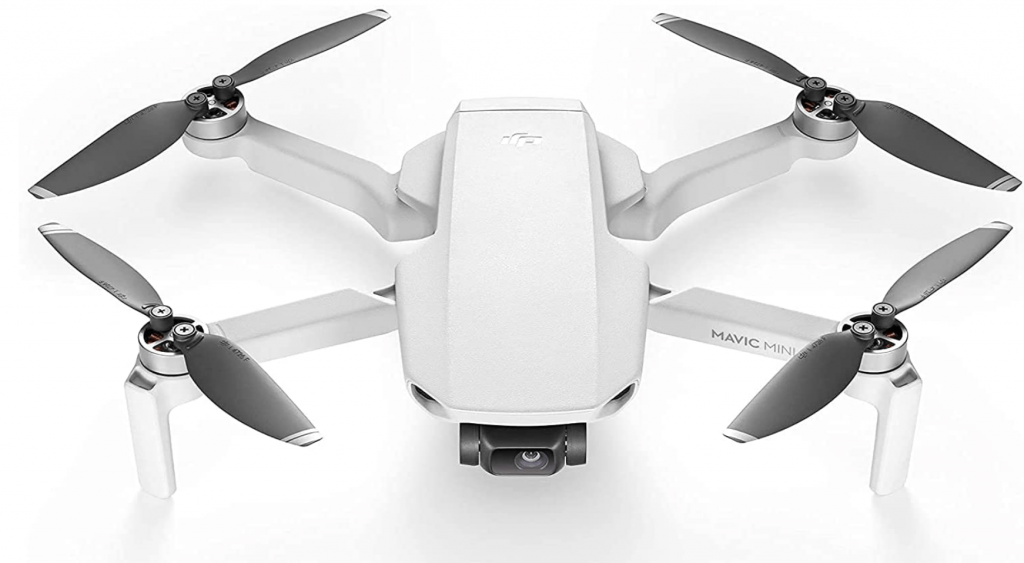 Font: Amazon
Xiaomi MITU
The Xiaomi MITU is the lightest, cheapest and smallest drone of all that Xiaomi has manufactured to date. It represents an ideal option for beginner pilots and children.
To fly, you simply have to download the official Xiaomi application on your smartphone and connect it to the Xiaomi MITU. Once this process is done, you'll be able to control the drone from your mobile device and access a wide variety of flight modes.
In addition, it comes with some protectors for the propellers that will allow you to fly the drone inside the house without hurting yourself or the rest of the house.
Without a doubt, it's another one of the best drones for beginners that you can buy if you have never flown a drone.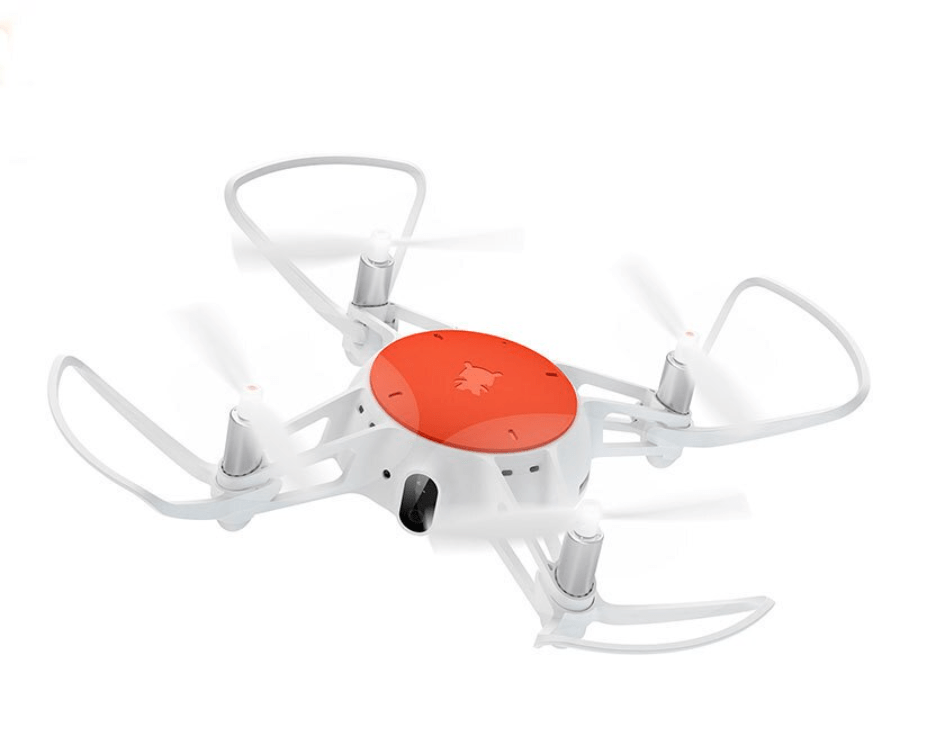 Font: Aliexpress 
Drones for Beginners without a Camera
Potensic A20
The Potensic A20 starter drone is a cheap and fun little drone that is an ideal choice for novice pilots. It's so stable and intuitive that it can fly through the corridor and furniture in the house with ease, as well as fly outside when there isn't much wind.
It has a special slot in the battery area to prevent a small child from accessing it. In addition, it comes with four protectors for the propellers that provide greater security. Regarding the flight modes, the Potensic A20 comes with an automatic takeoff and landing function, which is activated simply by pressing a button.
It also has a very precise direction control system, which allows you to keep the drone floating in the air and guarantees its stability. It's a drone designed for both children and the whole family, since it has a super low price, offers good general performance and the learning curve is fast.
In conclusion, the A20 model is one of the best starter drones on the market and costs less than a night out for dinner!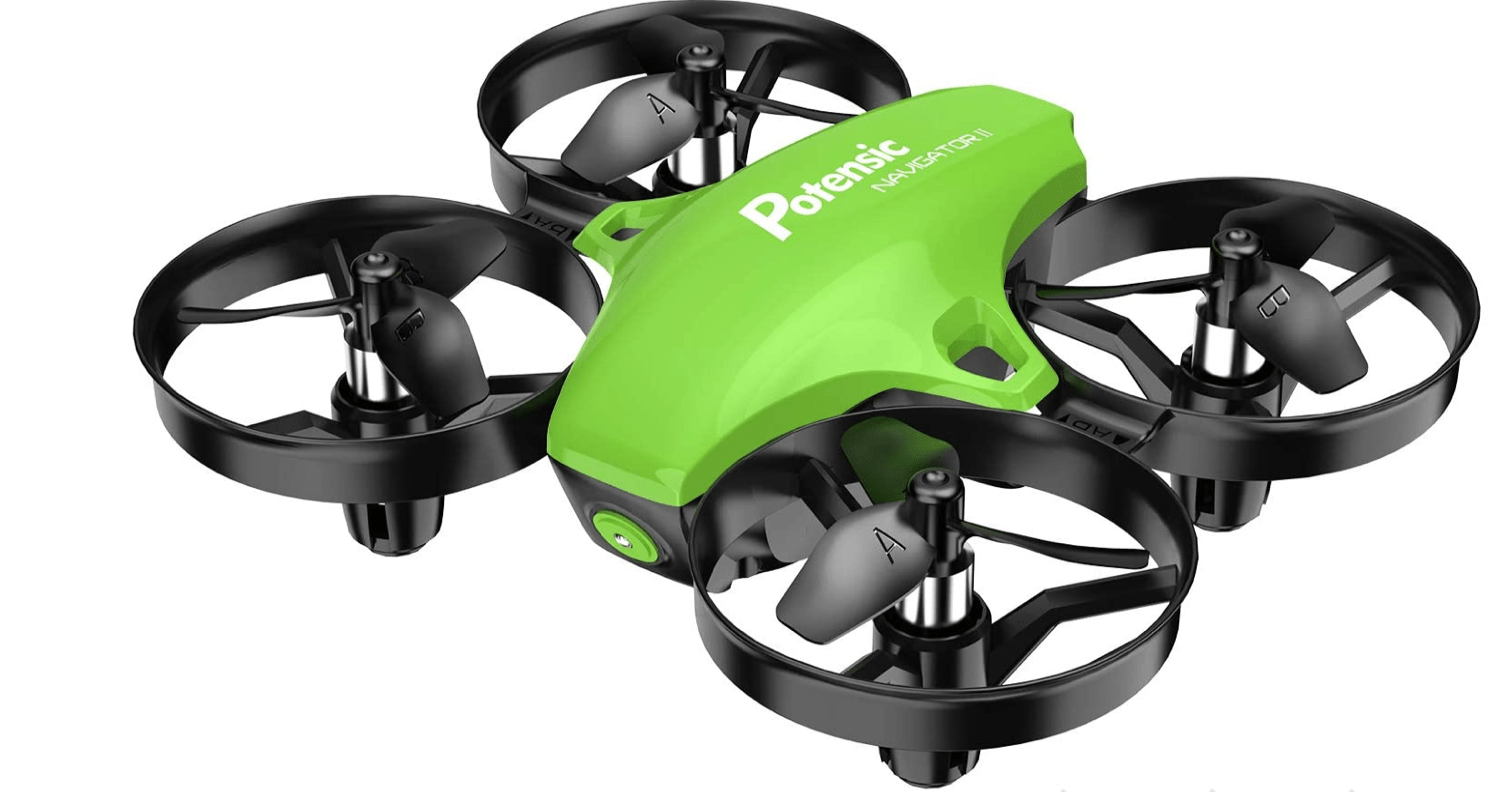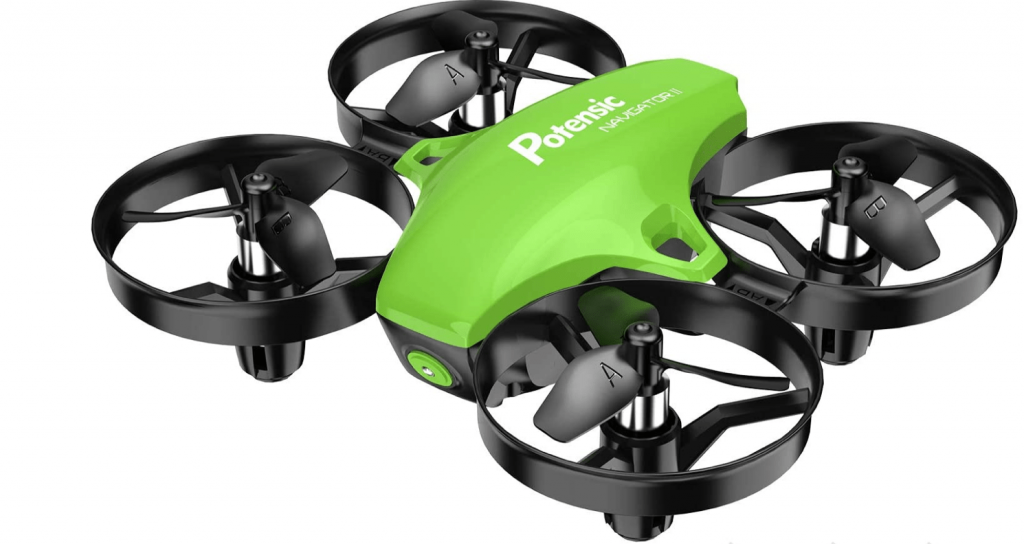 Font: Amazon 
ATOYX Drone Beginners
If you're looking for a drone to learn to fly while having fun, this little one is one of the funniest drones you'll ever have tried. It's a very well-built device and perfectly capable of flying indoors and outdoors, as long as there are no strong gusts of wind.
A fairly complete control is included, very comfortable for all hand sizes and with easily identifiable buttons. It also includes propeller guards, flight modes such as auto takeoff and landing, and useful height and location control.
In addition, if all this were not enough, it also incorporates an LED indicator that allows you to fly it at night and not lose track of it!
Although it's a drone that has been designed to fly indoors, it has 3 different speed modes, which allow it to withstand windy situations outside when the maximum speed is activated.
Regarding the battery, it has a maximum duration of around 10 minutes in normal conditions, an acceptable time considering how small it is and everything you can do with it. Two batteries come in the pack!
In conclusion, the ATOYX AT-66 is one of the best drones for beginners and one of the bestsellers worldwide.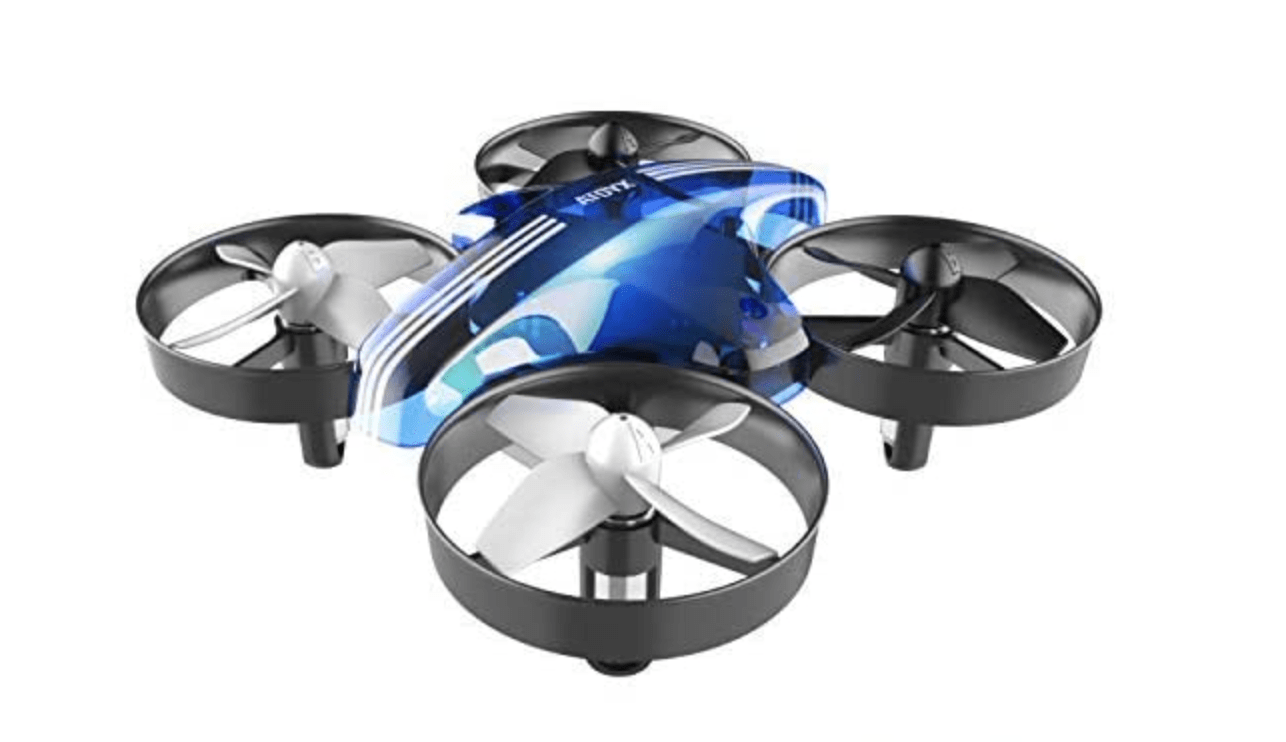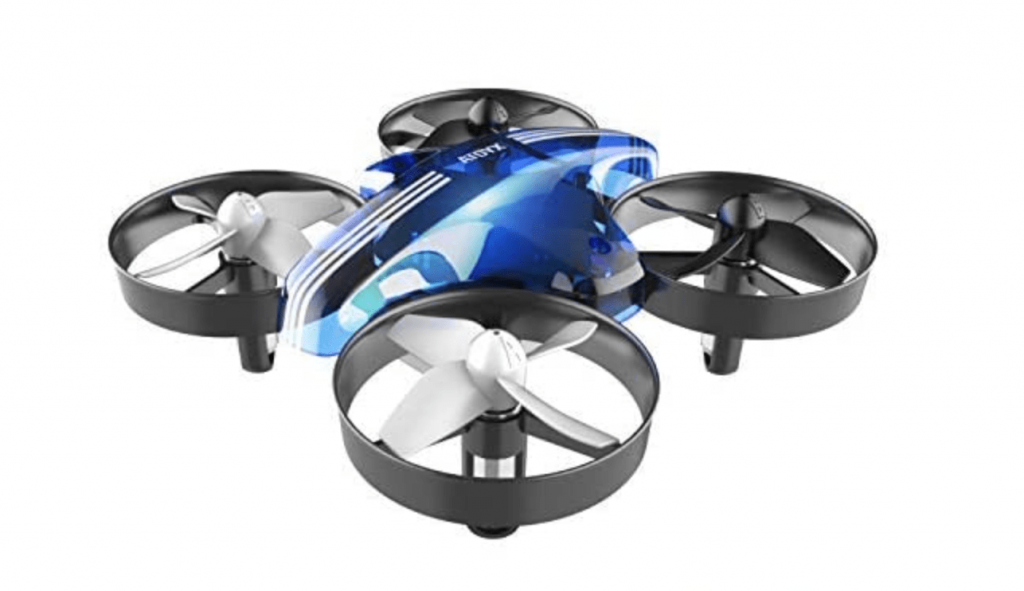 Font: Amazon
What to know before buying a beginner drone
If you want to buy a drone for beginners, you should consider some key aspects. The device must have the necessary security measures so that it doesn't hurt you on the first flights.
In addition, it must be designed so that anyone can easily learn to operate it, with very simple flight controls and a compact structure that resists shocks well.
Some of the features that we consider essential when buying beginner drones are:
You need to make sure it's a drone that's easy to set up and doesn't come with a lot of pieces.
For more efficient safety, the drone should have propeller guards.
The automatic takeoff and landing functions will be very useful to you, especially at the beginning.
It must be made of a compact material that is more resistant to shocks and impacts.
What drone do you like more to get in this world? Do you know of any that should be on this list?