All You Must Know About The New Apple Watch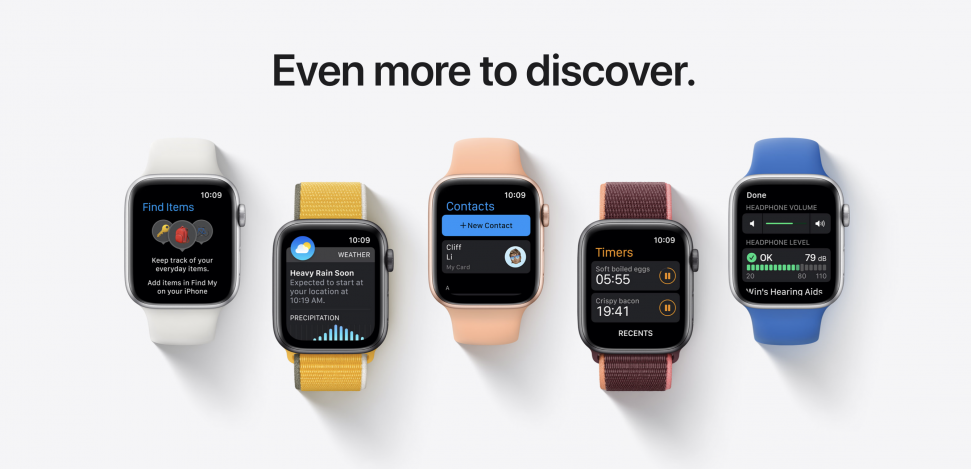 We all know that the world of Apple is a huge, fantastic world and one of those who catch you. In previous posts, we have already talked about some of the products of this great brand such as one of its latest phones iPhone 12. Also, we have talked about the best applications you can have on your Apple Watch, and related to this is precisely what we want to talk about now.
If you are a fan of Apple and new technological devices, we recommend that you continue reading this post as we will review everything you need to know about the new Apple Watch.
The latest news about the Apple Watch
A few days ago the latest news to be introduced in the different available models of Apple Watch were presented. Specifically, we are talking about watchOS 8 and although it is in beta and therefore still has some errors, Apple believes that it can already be presented and this is precisely what we will do in this article, present you the news.
Apple is not only the queen of technology but also of communication, as they say on their website, watchOS is "An inside look. A step forward. watchOS 8 helps you stay connected, active, and healthy like never before."
Greater connectivity
One of the first novelties that we want to comment on is that with the new watchOS, Apple wants you to be closer to the people and things that really matter to you. In this way, thanks to the Apple Watch and the new operating system, users will be able to access very quickly and easily the places where they live, work or visit. All this will be thanks to applications such as Home, Wallet or even the sleep control.
New access features
As a consequence of what was mentioned in the previous section, users will also be able to have greater access thanks to the Wallet app. This will allow them to pay in a much more secure way and without the need to establish any contact in stores or even in public transport.
If this has impressed you, you should know that with the new Apple Watch and as long as your car allows it, you can open your car remotely and start it from the seat only with your smartwatch.
In addition, with the new Home app you can have more convenient direct access to all the accessories you have connected. In this way, users with a Home Kit-compatible camera can see who is at the door through their Apple Watch or even send messages to the intercom.
Sphere of Portraits and Photos
Without a doubt, one of the great novelties that Apple presents with its new watchOS is that it gives much more importance to photos. The Photos face is one of the most popular on the Apple Watch, and as such this new dynamic face will allow users new ways to interact with their favorite photos from their wrist.
In this way, in the new spheres, the portraits that have been taken from an iPhone will come to life thanks to the surrounding effect that has been included. This effect is made up of different layers capable of intelligently recognizing the faces in the photos and thus giving importance to the protagonists.
Health features improvements
As we mentioned in the article on the best applications for Apple Watch, health is very present and Apple makes available to users what they need to be able to keep track of many aspects of their health.
This is maintained and reinforced with the new watchOS. In this way, the Meditate application continues to evolve and includes new assisted and conscious breathing techniques. In addition, improvements are also made in sleep monitoring since now, the Apple smartwatch will be able to detect the respiratory rhythm of people while they sleep to detect variants of this.
New type of training
In relation to the improvements made in the Health app, new types of training have also been introduced. Perfect workouts have been introduced to improve both physical and mental health, specifically, Tai Chi and Pilates routines have been introduced.
Easier and simpler communication
Another of the most outstanding improvements in watchOS is that communication through Apple Watch will be much easier and easier thanks to the new Messages tool. In this way, users can write by hand, use emojis and even compose messages. In addition, this application is complemented with that of Contacts since improvements have also been made in this aspect allowing users to search, add and choose contacts in a very simple way.
Concentration and mindfulness
Now more than ever, Apple is aware that we need concentration and mindfulness in our daily activities, and to make it a little easier, it has also included news regarding this.
Specifically, in watchOS the Breathe App is improved so that it becomes a Mindfulness app that helps people to breathe correctly through exercises. In addition, this app is reinforced with the Reflect app, which offers concentration exercises of just one minute.
On the other hand, watchOS also enhances Concentration through a series of tools available in iOS 15. These tools aim to reduce people's distractions so that they can focus on the most important tasks.