Great Halloween themed movies you must watch!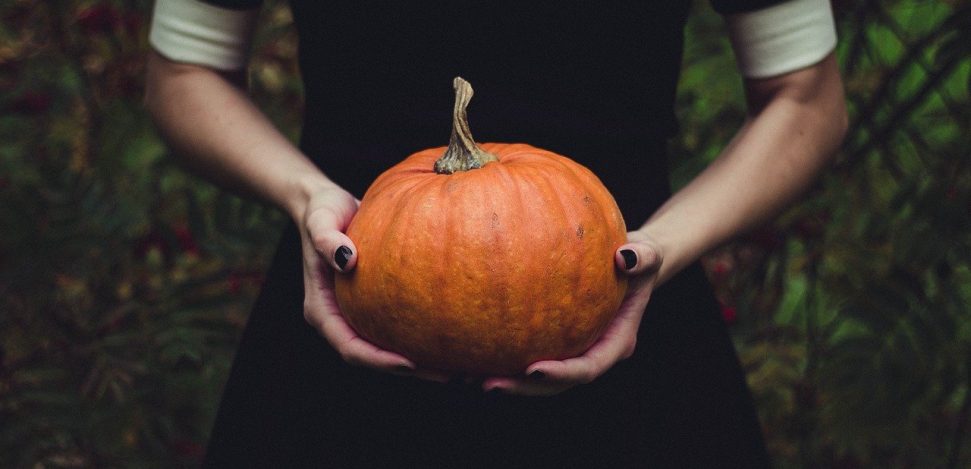 If you are a great horror movie lover, you must know that halloween themed movies are also a great choice to scream. If a few months ago we were talking about the best horror movies of all time, today we are going to talk about the best halloween movies that you will love! 
Best halloween movies
Halloween is a great celebration, with candy, costumes, and jack-o-lanterns! But to really set the mood? There's nothing like a movie night filled with all the greatest chainsaw-wielding, spell-binding, hair-raising flicks to get you in the spooky season spirit. 
You don't have to be a fan of horror to appreciate a good Halloween movie, either–some of them aren't even scary! 
The House of Haunted Hill
This movie is one of the most terrifying and entertaining. Besides, Vincent Price's performance makes it one of the most popular for a Halloween night!
Hocus Pocus
It is a family comedy starring actresses like Bette Midler, Sarah Jessica Parker and Kathy Najimy. They act like three witches who have been resurrected just on Halloween day. 
It's the history and the characters that make this movie the best option for a Halloween night. This film is loved by those people that grew up watching 90s movies. 
Casper
This 1955 movie is not going to stop being one of the best Halloween options. It was Brad Siberling who created the loved character of Casper. The soundtrack and the set design of the film make sure that it never goes out of style. 
Addams family
It's a black comedy film that explains a supernatural story from 1991. This film is based on the characters of Charles Addams.
The story is about an aristocratic and strange family, who meet again with who they believe is a relative who disappeared a long time ago. 
Sleepy hollow
Do you like supernatural movies? Sleepy Hollow is a 1999 gothic horror film. Tim Burton directed the film and it's actually an adaptation based on the 1820 Washington Irving short story.
Jonny Deep and Christina Ricci star in the story, which is about a series of murders in the town of Sleepy Hollow. Who will be the murderer?
Halloween
Directed and scored by John Carpenter, this film tells the story of a Halloween night in 1963, which begins with a murder in the fictional town of Haddonfield. We don't want to spoil you, but this movie is worth it!
The Houses October Built
This movie is about a group of friends who take a road trip to find a haunted house. What do you think that happens? We can only say that this 2014 film with Bobby Roe as the director, is a magnificent work of art that you will love.
Halloweentown
Original Disney Channel film from 1998 which is about a girl who discovers that she is a witch and has to accomplish a very important mission to save Halloweentown from the forces of evil.
Pumpkin Man
Jason Hallway ends up going out on Halloween night reluctantly and also hearing a horror story that ends very badly.  What will this story be? What will happen to him and his friends? It's a very good movie for a Halloween night!
The Haunted Mansion
Official Disney movie that tells the story of a family that is trapped in a mansion. But it is not any mansion, it is an enchanted mansion. Even if it's a Disney movie, we warn that fear is assured!
The Nightmare Before Christmas
A movie that will make you enjoy both Halloween and Christmas. It's an animated film starring Jack Skellington. What do you think the movie is about? We can only tell you that the city of Christmas appears!
Monster Night
A film by Leslie Allen and Lorenzo Doumani explains the story of a teenage boy who is grounded and forced to babysit his brother and sister, and they discover, along with his siblings, that his house is haunted.
Trick or Treats
A babysitter, tired of the jokes that a girl makes on Halloween night, will suffer that night because of an unexpected visit. It's a dark comedy film directed by Gary Graver in 1982.
Monster House 
Do you like comedy and horror? Well, this movie is perfect for you! Because it's a horror and supernatural comedy film directed by Gil Kenan.
Beetlejuice 
And Tim Burton does it again, he created Beetlejuice, one of the best family horror movies.
Get Out 
In this 2017 film, racism is used as the main plot for the supernatural horror story. It's mandatory to see this movie, but we warn you that you will not sleep well at night!
Edward Scissorhands 
Another Tim Burton classic, Edward Scissorhands, is a film which is about a young man who instead of hands, has scissors. It's a moving story with scenes of romance and some life lessons that will surprise you. It is a friendly movie for this Halloween, starring Johnny Depp.
It's the Great Pumpkin, Charlie Brown 
Based on the Peanuts comics by Charles Schulz, it's a special animated film perfect to watch with family and friends.
Scream
Why should you never get too close to the man in a mask? This classic of the slasher genre is going to enchant you.
Paranormal Activity
The unknown is the scariest thing, right? Do you know what you do when you are asleep? That is already unknown. Enjoy this horror movie!
Hubie Halloween 
Hubie Halloween is a perfect movie for someone who loves funny and warm-hearted films!
Children of the Corn 
Are cornfields the scariest places for you? You will have to answer after watching this version of Stephen King
The Sixth Sense 
Does "I see dead people" sound familiar to you? Well, it comes from one of the most famous movies for Halloween night. The child who sees spirits has a series of missions, are you ready?
The Conjuring 
Did you know that spirits should never be underestimated? Well, after watching this movie you will think about it for sure! The story is about paranormal investigators who must register a farm.
The Invisible Man 
Created by Leigh Whannell, one of the creators of the Saw sagas, he manages to create this terrifying film starring an invisible man.
Saw 
Have you ever seen the complete Saw saga? We invite you to see the original one, full of terror and murders!
What movie do you recommend us to add to the list? Prepare the popcorn!