HOW TO BE A STREET ARTIST: ALL YOU HAVE TO KNOW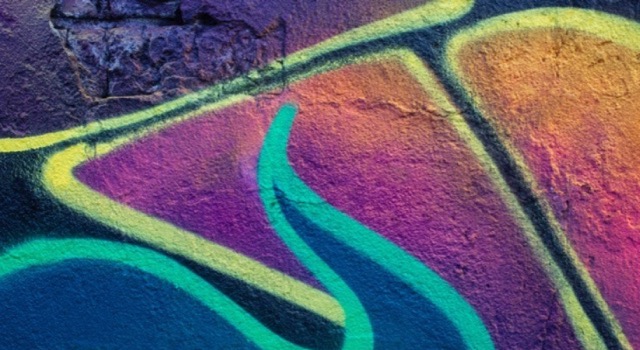 Urban art, which originated as a form of vandalism and protest in the form of graffiti, has become one of the most respected and popular art forms! Here are 7 of the most impressive urban artists of this era, and how they became great street artists.
WHAT IS URBAN ART?
The term urban art or street art refers to a wide variety of art forms that are grouped because they are created in urban areas, depicting city life, or make a statement about urban issues.
Street art began with graffiti, which consisted of spray painting the sides of buildings, bridges, and other structures in public spaces, and was considered vandalism by many. From its humble, controversial, and often illegal beginnings, street art has evolved into an art form that uses a wide variety of media and ranges from simple graffiti to large-scale murals and sculptures commissioned by the public.
Urban artists began spray-painting words, symbols, and images to make public statements, artistic expressions, or, in the case of gangs, to claim their territory. As graffiti artists permanently defaced public property in the name of art, public opinion about graffiti was sharply divided and remains highly controversial.Some urban artists have been so prolific and have such a distinctive style, and a unique identity, that they have achieved worldwide notoriety and often infamy.
They often protect their identities and avoid legal detection by assuming street names that are often related to their preferences of media types, themes, or distinctive styles. Banksy is one of the most famous and professional graffiti artists, whose true identity is unknown.
URBAN ARTISTS YOU SHOULD KNOW
Cornbread
Cornbread is recognized as the first modern graffiti artist, who began painting in Philadelphia in the late 1960s. The practice spread to New York City, where graffiti artists were especially known for attacking subway cars, but in at least one instance, McCray outdid his New York rivals.
Daze
Chris "Daze" Ellis attempted to spray paint his first subway car in 1976, at age 14, but because it was the middle of winter, the paint in the can, froze. His next attempts were more successful and, along with peers like John "Crash" Matos, he went on to paint hundreds of subway train cars for the rest of the decade.
In the 1980s, he began exhibiting his work in New York's alternative gallery scene, which led to a career in the art world.
Dondi White
Hailing from the Brooklyn borough of East New York, Donald Joseph "Dondi" White began graffiti art in the mid-1970s, developing a style of elaborate lettering mixed with pop culture imagery. He was the first graffiti artist to exhibit in Europe, where his work is part of the collection of several museums. Although he died of AIDS in 1998, his work continues to inspire street artists.
Tracy 168
His technique consists of dense layers of letters stretched and twisted at angles or curves that are often embellished with arrows or other elements. The result has a baroque, spiky look, and is one of the most commonly used types of graffiti today.
Tracy 168 became one of the most influential street artists of all time, as variations of Wild Style writing spread around the world…
Lady Pink
One of the few women among the original graffiti artists of the 1970s and 1980s, Lady Pink was born Sandra Fabara in Ecuador and grew up in New York, where she painted subway trains between 1979 and 1985.
Her works, known for their strong feminist/Latin character, are part of the collections of such important institutions as the Whitney Museum, the Metropolitan Museum of New York, the Brooklyn Museum, and the Groningen Museum (Netherlands).
Jean-Michel Basquiat
In 1980, at the age of 20, he took up studio painting, beginning a meteoric rise to artistic stardom.
Basquiat died in 1988 of a heroin overdose, but his reputation lives on: in 2017, one of his canvases fetched $110,487,500, the highest ever for a work by an American artist, surpassing the previous record holder, Andy Warhol.
Keith Haring
Another art superstar who got his start on the streets, Keith Haring was born in Reading, Pennsylvania, but grew up in nearby Kutztown.
Unlike most graffiti artists, Haring went to art school and moved to New York to study at the School of Visual Arts (SVA). Soon after, he began working on the subway.
He began drawing with chalk inside the spaces reserved for advertisements in the stations; when empty, these spaces were covered with sheets of black paper, which essentially became Haring's canvases as he began to craft the pop iconography – beaming babies, dancing figures, flying saucers – that brought him fame. He died at age 31 of AIDS.
Did you know these urban artists? Did you know that some of their works are in art museums? Street art will never stop surprising us!