HOW TO COME OUT OF THE CLOSET? OUR TIPS TO DO IT!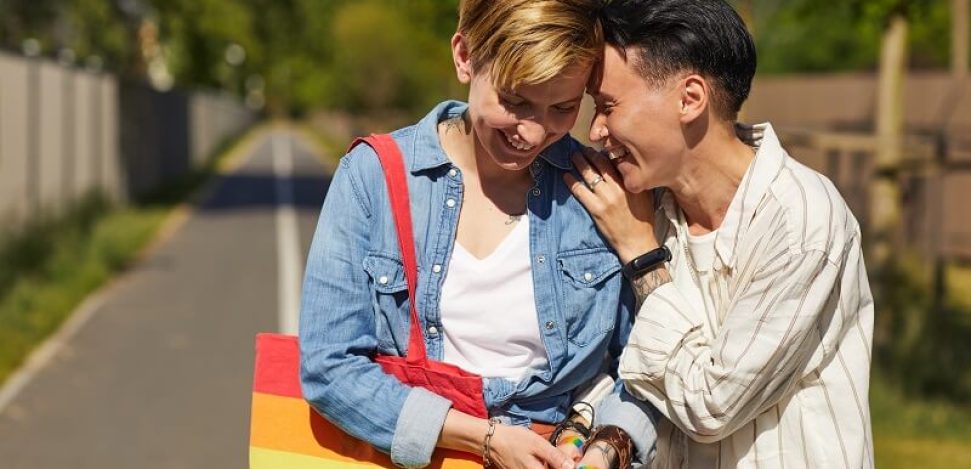 Coming out may be a natural transition for some, but for others, it's quite an issue…
While times have changed and society has stopped staring at different communities, coming out to family and friends is a breaking point for many people.
Here are some tips to help you come out of the closet, without doubts or fears!
What does it mean to come out of the closet?
This expression refers to or is used when a person publicly decides that their sexual orientation or form of identity is different from what society expects as "conventional" or "normal": heterosexual  (it's a lie, the concept  "normal" in sexuality doesn't exist!) 
Although these transitions are often made naturally, there are still moments and situations in which they are revealed out of obligation.
How to come out of the closet?
To make the transition organic and non-traumatic, keep in mind:
Trust your instincts
Don't let yourself be carried away by pressures, on the contrary, trust your instinct and your personal time to process. This is a special time when you shouldn't act on impulse.
Arm yourself with a support network!
Your friends or a family member with whom you feel free and comfortable to talk about who you are, are always acting as a support system. You aren't alone 😉. Even your therapist or an LGBT space can act as a place of support!
Think about the immediate future scenario
Don't act on impulse, ask yourself questions: will coming out make my life easier, or, on the contrary, more difficult, is it worth the exposure, am I prepared for what's to come?
It's a personal decision that carries a lot of weight for your future. Act accordingly.
Weigh your expectations
Every revelation brings with it the possibility that others may not react as you expected. Or they react in time… or they have a first-hand reaction and then change it. 
And vice versa. And vice versa. Everyone has their own time, and for all that: patience!
Identify the pressure from others
Coming out is a personal decision. Exclusively yours and not that of others. Don't let yourself be guided by what others do, respect your own process and come out when, or if, you feel comfortable enough to do it.
Set a limit on your personal information
Your friends can be your best allies to whom you tell everything, but it's worth knowing that many of them can share what you confide in them -with no malice or gossip – with other people. That's when the chain of secrecy gets a bit shorter, so it's good to draw the line in advance.
It's a lifelong process
Like everything else, these are paths that have to be retraced little by little. Sexual orientation can change and everyone should be aware of that. Along the way you'll meet new people, bonds will transform, you'll have new partners, and telling who you are will be something you'll do several times.
Coming out to your parents
The burden of disarming yourself in front of your parents is often scary. There is no ideal way, but there are some more loving ways of telling your sexual identity.
Mainly, be true to how you feel and communicate it effectively, without anger or lies. Parents usually know or sense this, but it isn't easy for everyone to accept. Patience, in these cases, makes everything simpler.
If necessary, you can seek the help of a professional to deal with this moment, and having all the necessary information about the different gender identities will be very useful.
Coming out to your family
Talking to the rest of the family can also be a crucial moment. For that, don't choose special dates, make the talk in a private and quiet environment. Don't talk about it on impulse or in the middle of an argument. Share what you feel and what is genuinely happening to you, that will make the family empathize with what you are going through.
How to come out to your friends
At first glance, it may seem like coming out in the friendship circle is simpler, but there can be unexpected reactions. Don't judge them, tell them who you are in a simple and frank way so that they feel part of your world and not outside of it. 
Your network of friends and people in your life can be your ground channel in different areas, especially in education, where bullying can be very strong.
Our advice for coming out of the closet
At Roll and Feel we accompany you in this process. For that, we give you some tips and advice that may be useful to you:
Timing is very important
Don't act on impulse or in anger. Respect your moment and the moment of those you are going to trust. Your reality deserves to be told face-to-face, in a loving, informed, and respectful space and environment.
Feel out what can happen (small advances)
If you are unsure or have doubts about the possible reactions, test the environment and your interlocutors. Ask them what they think about certain literature, or tell them that "so and so" are dating to gauge their reactions. Talk about gay, lesbian or bisexual groups and their actions, e.g. artistic, and see if they share them or what they think.
Get a friend, family member, etc. involved!
Don't do it alone. Create a support network that will help you and give you strength when you come out: if it's a friend or family member, all the better, so they can accompany you and give you all the support you need when you decide to come out. LGBT groups also provide counseling and support
With the truth, you'll feel better
It's the horizon you have to follow: the truth, which is nothing more and nothing less than YOUR truth. The support of those who love you will be felt and noticed. Trust in the process!