IS SEXTING CHEATING IF YOU ARE IN A RELATIONSHIP? LET 'S FIND OUT!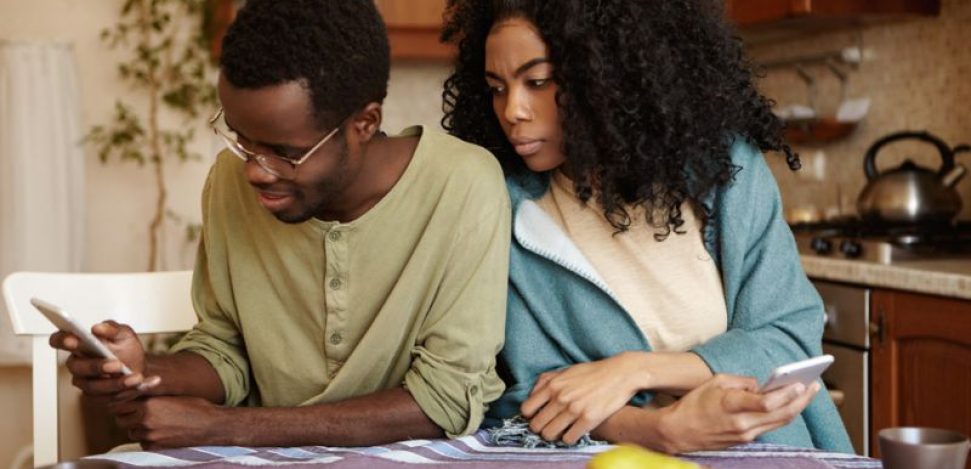 And after talking so much about polyamory, today we want to refer to a concept that is much talked about: sexting. Surely you know what it is, since the word says it by itself, but is it an act of infidelity? Let's take a look 😉. 
What is sexting?
The term sexting is a combination of sex and texting. So, we can define it as the act of sending text messages of a sexual nature. It often also involves sending nude or semi-nude photos and explicit videos of oneself.
Sexting can occur through multiple channels, be it the most famous platforms of the moment such as Instagram or Twitter, or via text messages or WhatsApp. 
Tech-savvy adults are the most likely to use this method of sexual connection. However, most of us have sent or received some message of this type. And you, have you participated in sexting 😉?.
Although it may seem like a fun and positive thing to do, it can also have negative consequences for those who tend to do it, so be aware. 
What are the possible harms of sexting?
People who engage in "sexting" claim that they do it as "harmless fun". 
While this may be the case between two consenting adults, it can also cause considerable reputational damage, emotional distress from receiving sexual messages without consent, possible blackmail if the images fall into the wrong hands, or even grooming, which is when photographs fall into the hands of people who are looking for a pornographic function. Therefore, it's always advisable that if you practice it, you have the confidence that the other person will not misuse that message.   
Is sexting considered infidelity?
Couples are constantly sending each other intimate photos, texts or sexy emojis 🍑. And when they are in the midst of an intimate relationship, these can be really fun and play a role in adding spice to their sex life.
The problem, of course, arises when these texts, images, and voice notes are sent to someone other than your partner. While some people completely disapprove, others may be forgiving but find it difficult to trust their partner after sexting. So the question arises, "does sexting lead to affairs?". Exactly, sexting in a relationship can lead to long-term affairs, i.e. complete infidelity. 
Sexting IS a form of cheating
Sexting goes beyond harmless flirting or trying to pick someone up. The intimacy of the act makes it even more inappropriate. The question to ask yourself: is sexting cheating if you are in a relationship? What will happen next? Is such an act worth forgiving?
It all depends on what kind of relationship you're in! It's obvious that sexting means that your partner is physically desiring another person, and it can be understood as cheating, we repeat, depending on the type of relationship you are in. If it's a totally monogamous and closed relationship, yes, it's considered infidelity. In fact, a study by the University of Sunderland has produced a report which shows that 80% of women consider sexting messages as infidelity. But it should be noted that in the case of men, only 38% believe that it is infidelity. 
One only has to look at a few celebrity stories to know the harmful effects of sexting. From Tiger Woods to Ashton Kutcher, the first foundations of their dwindling marriages were laid when they were caught sending naughty or inappropriate texts and photos.
So if you're still wondering if sexting is cheating, especially if you're in an exclusive monogamous relationship, the answer is simple: yes. Sexting while in a relationship is a form of infidelity that doesn't deserve to be completely condemned and punished, but is definitely frowned upon. 
And you, what do you think?