IS THE TESLA SMARTPHONE A MYTH? WHAT WE KNOW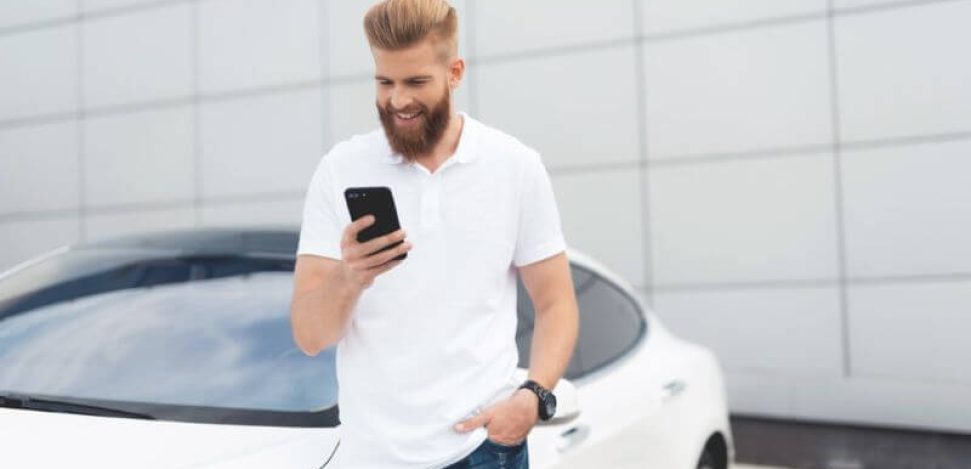 Elon Musk is getting into the world of smartphones? Now it's known that what he really needed was an excuse and he finally found it: according to rumors, the so-called Tesla Model Pi will be the first smartphone that will work between Mars and Earth! You already know that we always like to talk about phones and features to help you in the purchase process. That's why in today's post we are going to tell you everything we know about the moment! 
Tesla Smartphone
And although there is no official announcement that this team is in the company's plans, many media say that it's a concrete possibility. Even no one would have believed that a terminal with the characteristics of the Pi could appear in 2022, but because it's related to Musk, some media were convinced that it could be true!
The Pi phone would debut on the market as the first intelligent satellite mobile compatible with Starlink and capable of offering high-speed internet even in the most remote places: it will even be possible to capture a signal on Mars, crazy!
The other reason that prompted Elon Musk to venture into this area is to end the reign of Apple smartphones, at least in the North American market. This is why they estimate that the Pi could cost the same as an iPhone 13 Pro Max and offer many more features.
To capture the admiration of consumers, the leaks indicate that this Tesla Model Pi will have solar charging enabled since it will add panels designed by Solar City -another of Elon Musk's ventures- to its casing and that 30 minutes will be enough to use the team for several hours.
In terms of wonder, it will be covered by iridescent skin that will allow it to change color depending on the light of day or the environment in which it finds itself.
The name of Tesla won't be in vain, since it will include an app that will allow you to control some functions of the car. From locking the doors, arming or disabling alarms, viewing the interior of the car remotely, and also controlling media playback or making calls from a Tesla.
Tesla Model Pi: possible features
Brain-phone interface 
To get the most out of all of its endeavors, the Pi would come with a brain-phone interface that would be designed by Neuralink. This means that people with some neurological difficulty will be able to operate the phone through their brains.
The Musk-controlled company is still at that stage of developing these ultra-high-bandwidth brain-machine interfaces that could make connections between humans and computers.
Astrophotography
Taking advantage of the latest advances in artificial intelligence, Tesla, through its four rear cameras, will be able to take pictures of the night sky and add its camera to the list of equipment suitable for astrophotography.
Mars Coin
Users will be able to use the mobile phone and the "Mars "Coin" (a cryptocurrency ) on Mars, while the phone will also function as their crypto wallet.
🌐Do you want to be prepared for the future? Learn about what is the metaverse
Tesla Phone Specifications and Hardware
It isn't yet clear what this mobile will look like inside, but the following information has reached us!
– 1 or 2TB of storage
– 16 GB or more of RAM
– An AMOLED screen
– A screen of about 6.5 inches
Tesla Model Pi Release Date and Price
There is no release date yet, but there are rumors that it will arrive in 2022. As for the price, it could cost between $2,500 and $4,000.
Is the Tesla Model Pi real or fake?
For now, it isn't real, there are only rumors of its existence, so we leave it to your own intuition! 😉