Are you desperate for a weekend getaway? The best ideas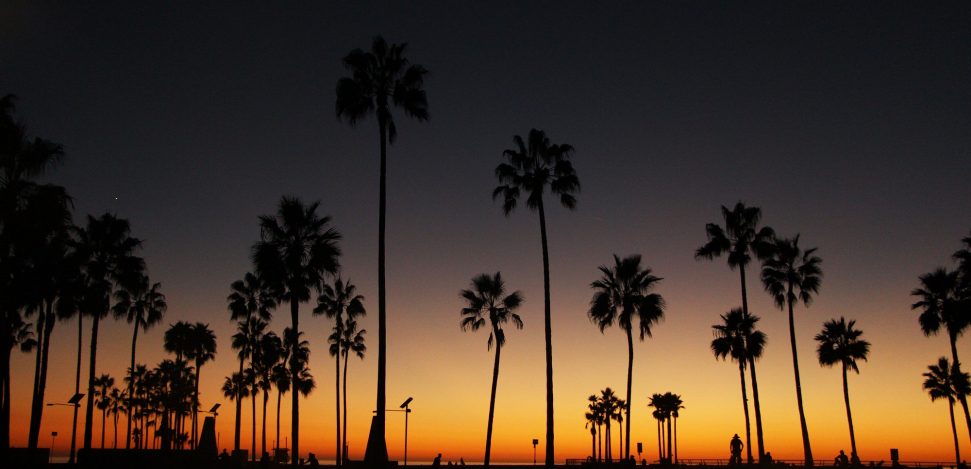 The pandemic has been a great change for the lives of many people and with it, it has not only changed the possibility that we have to travel but also, it has changed the way in which we will surely travel in the coming months and even years. As a consequence of this, the weekend getaways have become one of the best options to be able to take a short trip and disconnect from the routine. Next, we want to comment on some of the best weekend trips that you can make in different parts of the world.
The best weekend getaways on the West Coast
We want to start this article by exploring some of the best places where you can enjoy a great break on the West Coast of the United States.
The first place on the West Coast that we want to mention is San Diego, the central coast of California, and this is the perfect place to enjoy a long weekend getaway if you have some vacation days. In San Diego, you can enjoy great beaches, long walks by the sea, and great landscapes. In addition, if you want to enjoy a great shopping weekend, San Diego is also the perfect place to do so as it has some of the best shopping centers.
Another of the sites that we want to include in this little list about the best getaways to do on a weekend is the Olympic Coast. This is located in Washington and is one of the best getaways since you can enjoy impressive landscapes, beaches, and tropical forests. On the Olympic Coast, in addition to enjoying some of the best beaches, you can also visit the small surrounding towns as these are also spectacular places to walk.
Palms Springs is undoubtedly another of the best places for a weekend getaway from Los Angeles. This place is once again in California and is one of its best treasures since you can enjoy a spectacular environment surrounded by mountains, green national parks, and desert landscapes. Thanks to all these characteristics you can enjoy a perfect getaway to relax and be surrounded by nature. If you want a better trip, you can always stay in one of the best glamping sites in Joshua Tree National Park.
Another of the best cities where you can enjoy a great weekend and a great trip is in Portland, in Oregon, and this is possibly one of the most charming cities and therefore, you will have many things to visit and discover. It's a city in the Pacific Northwest, and you can stroll along the Willamette River, cross one of Portland's many bridges, discover Powell's Books, the world's largest independent bookstore, and just wander around town.
Big Sur is possibly one of the best places you can go thanks to the impressive views of the south beach coast that you can discover little by little. Cross the famous Bixby Bridge to leave the city behind and enjoy one of the best views of the Pacific Ocean and one of the most naturally beautiful places in the world. Simply by walking and getting lost in any area of ​​Big Sur you can enjoy a great getaway and a relaxing weekend.
Another place where you can enjoy a great weekend is in Cannon Beach, a quick trip from Portland. It is considered to be one of the great jewels of the state of Oregon and that is why you can enjoy a great trip. You can discover and walk its impressive coastline until you reach Haystack Rock, an impressive rock that is located on the beach. In addition, you can enjoy a walk through its characteristic streets full of charm.
The last place we want to recommend to enjoy a great weekend on the West Coast is in San Francisco. To make it even better, we want to mention some places on the outskirts of the city so that you can enjoy it even more. Specifically, you can get away north of San Francisco and enjoy Sonoma, Mendocino, or even visit the Napa Valley. All these places stand out above all because you can discover great wineries, agricultural stalls, and many fantastic places to enjoy the best cuisine.
Best weekend getaways in Germany
Germany is another great country where you can find many places and cities to enjoy a great weekend getaway. Next, we want you to discover two of the best places to discover Germany.
Great weekend trips from Berlin
Escaping for a weekend to the city of Berlin may be one of the best options since you will be able to enjoy a city full of history but also a modern city that offers many plans. After visiting the most important monuments of this great city such as the Memorial to the Jews, Brandenburger Tor, or the Museum Island, we recommend you get lost in the city and gradually discover spectacular corners such as the great bars of the East Side Gallery where you can enjoy a great drink during the sunset with views of the river. In addition, it is important to note that from Berlin you can make great trips to other places such as Leipzig, Dresden, Usedom. In Leipzig, you can enjoy a great young atmosphere and a place full of art and life. Dresden, on the other hand, is a small city with a lot of charm and Usedom is located on the Baltic Sea so you can enjoy small towns and sailors.
Ideas for weekend trips of Hamburg
The last recommendation that we want to comment on in this article are all the places you can visit from the city of Hamburg. Specifically, you can visit Lüneburg, Stade and Ratzeburg. The first city you should visit is Lüneburg and this is the perfect mix of tranquility, culture, and leisure and therefore, we consider it to be a good place for a weekend getaway. Stade is also a small but charming place as it is surrounded by canals. The streets of this place are full of restaurants, bars, and terraces to enjoy a good rest in summer. In addition, you cannot miss the port of Stadthafen either.
Last Minute new From Roll & Feel Sign-up
Stay in touch with our latest
news