MEN IN SKIRTS: A NEW TREND CHANGING THE STIGMA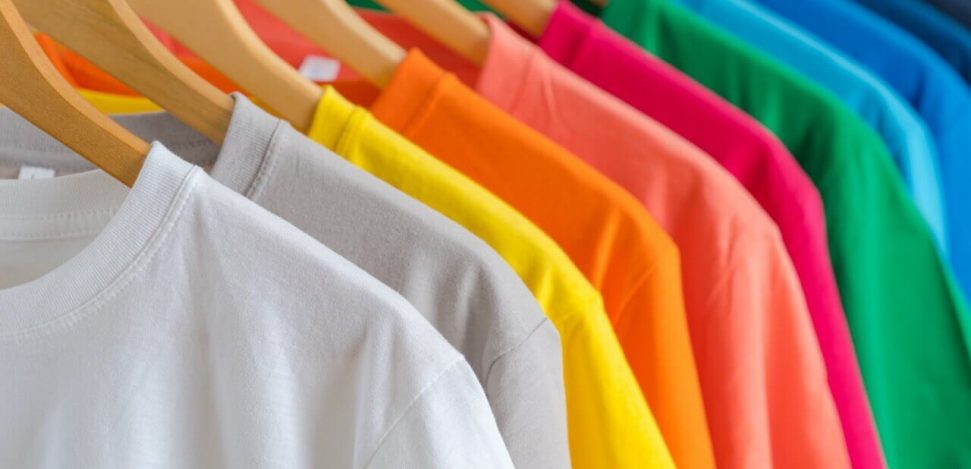 Although traditionally male-inspired fashion trends are commonplace today, it's less acceptable in society to see men in skirts and dresses. It is fine for women to adopt men's clothes, and that has to do with the difference in power and status of masculinity and femininity, but for a man to adopt something feminine is seen as a renunciation of his power. How absurd, right?
But all signs point to the fact that this is about to change, and fashion and society are revolutionizing for men to start showing off their legs in fashionable skirts.
Fashion revolution: the male skirt arrives
At what point did men stop having the freedom to wear a dress or a skirt – isn't it just an item of clothing?
During Ancient Egypt, men wore skirts. In Ancient Greece and Rome, skirts were worn exclusively by warriors. In contrast, all the other men and women wore tunics. 
In the Middle Ages, people continued to wear tunics. And during the Renaissance, iconic figures such as Henry VIII wore velvet skirts with satin linings and gilt fabric, often encrusted with glittering gems, all to denote the wealth and power of royalty.
Who says only women can wear skirts?
Fast-forward to the present day. The fact that trousers are worn by either gender is a social construct. A woman wearing trousers 200 years ago would have been an aberration. 
In the 1920s (barely 100 years ago) the first women in "masculine" suits appeared and were not at all welcome… Still, women in trousers are de rigueur. If women could adapt to suits, what prevents men from wearing skirts?
This is intrinsically related to gender connotation. Men have always been associated with power, so when a woman adopted these clothes, it was seen as a message of positive empowerment. But thankfully, this is starting to change, and we are seeing more and more men going one step further. 
Famous men in skirts: find out about them
Today, designer Thom Browne has made sleek men's office skirts the hallmark of his brand. Marc Jacobs has been a big influencer in wearing skirts on his own. Brands such as Gucci, Louis Vuitton, Vivienne Westwood, Jean Paul Gaultier, and Maison Margiela (among others) contribute to the presence of this garment in the market. 
But what has made this controversial garment so popular for men is that renowned celebrities wear it in their daily lives as well as at important events, on the red carpet, on magazine covers, on music videos, on social media, and much more.
Here are some of the celebrities you can see wearing it:
Bad Bunny
 

 

 

Ver esta publicación en Instagram

 

 
Bad Bunny is well known for his daring looks and defiant personality, but he has still surprised many with his controversial skirt looks. He can be seen in these skirts and dresses at important events such as the Met Gala, in his videos, in magazines, and even in his first Jaquemus campaign. Without a doubt, he revolutionizes the stereotype of the Latin musician. 
Harry Styles
 

 

 

Ver esta publicación en Instagram

 

 
The adored singer Harry Styles has been one of the singers who have recently taken the world by storm with his controversial looks. His fans and the world will remember the issue where Harry Styles looked stunning on the cover of the December 2020 issue of US Vogue in a sparkling periwinkle blue Gucci dress paired with a black Gucci tuxedo jacket, making history as the first man to receive a solo Vogue cover.
Jaden Smith
 

 

 

Ver esta publicación en Instagram

 

 
Jaden Smith, actor, model, and son of Will Smith, started revolutionizing the fashion world long before stars like Styles or Bad Bunny did. In 2016 when he was just 17 years old, he became the first male on the cover of Nylon magazine and appeared wearing a male skirt. The 17-year-old has transcended male norms with his gender-bending style, posting photos of himself in skirts and nail polish on his Instagram account. He also modeled for Louis Vuitton's women's line.
Mark Bryan
The American robotics engineer Mark Bryan is quite a fashion controversialist. He lives his life like anyone else, except he defies gender stereotypes every day. He almost always wears a skirt and heels when he goes to work, around town, and even at home. And let's just say he looks fabulous while doing it.
Today, a man wearing a skirt is still considered an act of rebellion against the parameters set by society. But can we move away from the tyranny of trousers and start democratizing clothing? The value assigned to gender in clothing is nothing more than a convention that mutates over time and across cultures.
🤩 Discover more about the link between fashion and gender in our non-binary fashion post!
No doubt, men wearing skirts make a statement. It says that you are a disruptive person who doesn't care about stereotypes, who is non-judgmental, and who breaks with established norms by advocating change. 
Is there anything more attractive than dressing confidently?