MOTOMAMI MEANING: ROSALIA'S NEW ALBUM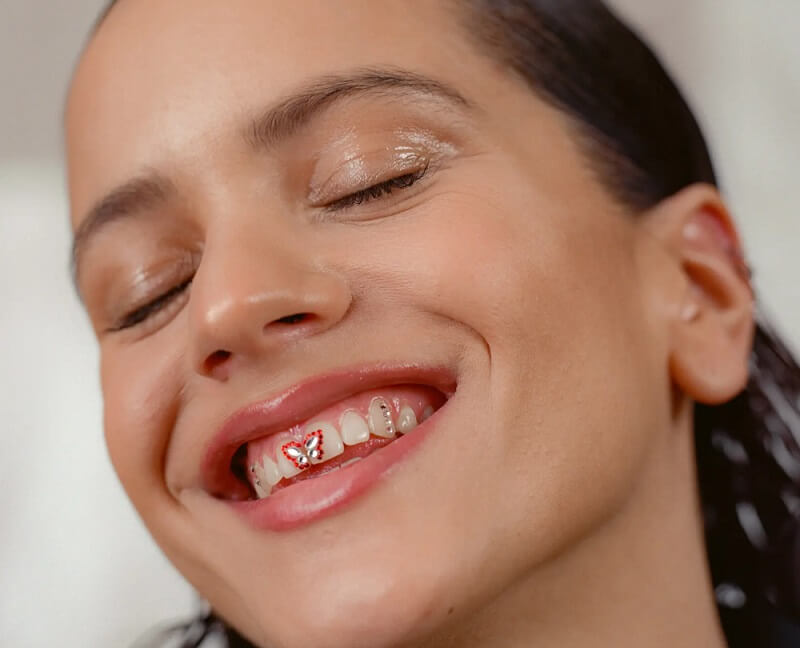 The time has come. It has taken three years and just over four months. A total of 1,232 days for Rosalía (28 years old) to finally release her new studio album, Motomami.
This third album for the singer, which comes after Los Ángeles and El mal querer, the latter of which brought her international fame, bears a very special name, not only for her, but also for the most important women in her life: her mother, Pilar Tobella, and her sister, Pilar Vila, known to all her fans as Daikiry.
But what is Motomami really?
Motomami is more than just the title of this new album, which has already revolutionized the global streaming platforms. The true origin of Motomami is the family business run by Rosalía's mother and sister, the two pillars of her existence. The bureaucratic and contract management aspects of the Catalan singer's career are organized from there.
It was in 2019, at the peak of the career of the creator of Malamente when her mother created Motomami SL. At that stage, Rosalía toured the world for more than a year, including festivals such as Coachella, Made in America, Lollapalooza, and historic performances at awards galas such as the MTV VMAs -being the first Spanish woman to sing there- or the prestigious GRAMMYs. Motomami recorded a turnover of 4.8 million euros.
According to Forbes magazine, after paying taxes, expenses, and salaries, Motomami's profit was 364,516 euros. In 2020, after the coronavirus pandemic, the turnover dropped from 4.8 million euros to 2.9 million euros.
The company's figures for 2021 are still unknown, a year in which Rosalía has barely released any songs and has not toured – that's where artists make money – and in which she has dedicated herself to building the 16-track album she has named after the same name as her fruitful company.
The Motomami team is made up of nine people: three permanent employees and six temporary staff. Rosalía's company's personnel costs amounted to 660,500 euros in 2019, an average of 73,300 euros per person. As this album is such an important job for the Catalan, the name Motomami could not be so simplified.
The artist has expanded the concept and has configured a whole world around it in which she injects women with power by throwing brushstrokes of what she considers to be a Motomami. Since 27 February, Rosalía has been defining, as if they were the very commandments, the things that a true Motomami does or likes to do.
The 20 Motomami commandments
1. A motomami hugs you and it's better than hugging a cuddly toy.
2. A motomami is loyal to her own because being loyal is a flex.
3. A motomami takes care of other motomamis.
4. A motomami likes milk.
5. A motomami has the hands of a butterfly and the arms and body of a butterfly.
6. A motomami gladly destroys her previous works to make way for the next works.
7. A motomami doesn't need, she is needed.
8. A motomami is very much her own and transforms herself.
9. A motomami is a fitness legend but always orders dessert.
10. A motomami knows who she is and carries herself because she is brave.
11. A motomami doesn't mind getting her hands dirty when she puts them inside the engine to adjust it.
12. You can't f***k with a motomami.
13. Border your motorbike, protect your mami.
14. A helmet is a motomami's best bag.
15. A motomami knows that the best artist is God.
16. A motomami says "I'm a bit of a motomami today because I had a few drinks"
17. A motomami can ride you like her bike.
18. If a motomami designed heels, she would also make them in size 44.
19. A motomami takes as long as it takes to make an album and releases it today at 00:00 hours.
20. A motomami has no gender.
At the time of going to press, the 20th Motomami precept had yet to be defined. We will have to wait for the creator of the Motomami universe, the real Motomami, Rosalía, to express herself in her characteristic way to clear up the doubts of her millions of fans around the world who, while they wait, will be analyzing letter by letter and beat by beat everything that her Motomami has wanted to express in her brand-new album!