OLYMPIC SKATERS: THEIR DEBUT IN TOKYO!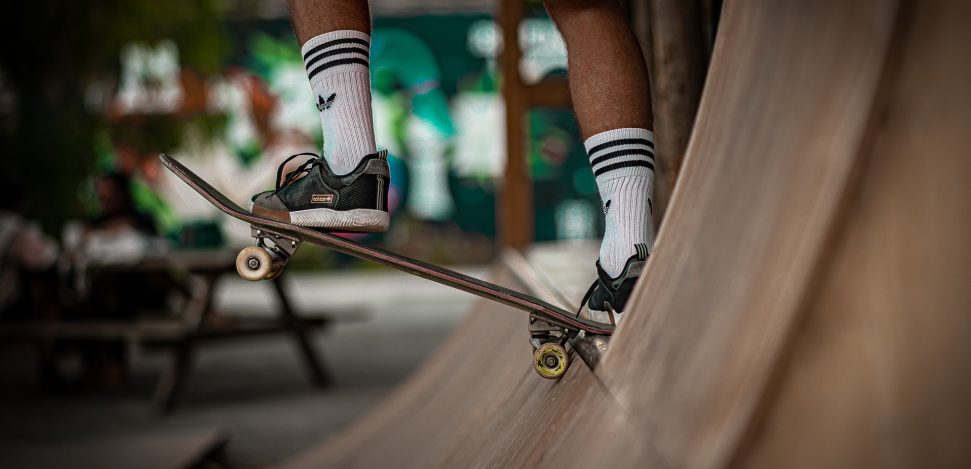 As we mentioned in our previous article about the Olympic Games, on July 23 one of the most important sporting events took place and that is, after being canceled by the pandemic, finally we can enjoy the Tokyo Olympics. As every year, novelties are introduced and after several negotiations, the great novelty of 2021 will be the debut of Olympic skateboarding as an official sport.
Thanks to this Olympic debut we have been able to enjoy incredible performances and scenes, we have been able to discover great skate professionals and above all, we have managed to bring this sport and this incredible lifestyle to the rest of the world.
Olympic Games 2021: Skate debut as an Olympic sport
As we said, professional skaters around the world are preparing to debut for the first time at the next Olympic Games in Tokyo. We could say that skateboarding belongs to what is known as urban sport, and has been introduced in the Games with the aim of reaching and attracting much younger audiences.
In order to guarantee the best possible show, skateboarding will be a sport that will be under the supervision of the World Skateboarding Federation. As a consequence, two different modalities have been developed in which both women and men can participate: street and park modalities.
Street modality
One of the first modalities that we can find will be known as a street modality. In this, the skaters must circulate along a straight route that simulates a street and must do acrobatics and skate tricks on the stairs, railings, curbs, and benches specially enabled for this modality.
This competition will be individual and above all, the tricks they perform will be valued. Specifically, the gold will be chosen based on the difficulty, height, speed, originality, and execution in each of the movements. 
Parkpark
Mode In themode, professional skaters will also face a closed track, only in this case, an attempt is made to simulate what a street skatepark would be. Therefore, the skaters who participate will find a track that will have slopes and curves so that they can perform the best tricks.
As in the previous modality, what will be valued in this will be the different acrobatics and movements that they perform on the air, since this will be what the jurors score.
In the end, something that will be valued will be the creativity of each of the athletes, since they have total freedom to choose the route of each of the tracks and, in addition, they will participate in turns in three rounds of competition.
The professional Skaters that make their debut in Tokyo
You are probably wondering who will be the professionals who will compete in Tokyo, and what you should know is that the selection process was made through a series of events that determined the world ranking. In this way, through the national, continental, 5-Star and World Skate championships.
Before commenting on who was chosen, we must also say that in the end, 20 men and 20 women were selected for the two categories that we mentioned before.
We could say that skateboarding in the Olympic Games has shown that the youngest take everything away, and the women's final was dominated by 13 and 16-year-old girls. 
Momiji Nishiya
The first professional we have to comment on is precisely one of these young women who swept. Specifically, we want to talk about the Japanese Momiji Nishiya, only 13 years old, and she has achieved the youngest podium to date in the Olympic Games. 
Horigome Yuto
The next skate professional that we want to highlight and who participated in the Olympic Games is Horigome Yuto. He made history in these Games as he became the person to win the first gold medal in skateboarding in the men's street final. Just because we were the first, we had to include it in our little list. 
Sky Brown
Finally, we couldn't finish this article without talking about Sky Brown. This is also an Anglo-Japanese professional skateboarder who competed in the Olympics representing Great Britain.
We said that we had to talk about her since, together with Momiji Nishiya, she became one of the youngest athletes in the world to participate. At just 12 years old, she was chosen to represent her country at the Tokyo Olympics, where she won the bronze medal.
Thanks to the Tokyo 2020 Olympic Games, skateboarding has taken a huge leap as a sport and has finally been recognized as it deserves. Thanks to all the athletes who have attended, we have been able to enjoy a great show full of incredible maneuvers, aesthetic, and perfectly performed.
As we said, it has been the sport where young people have triumphed, and it is that thanks to their great work, they have managed to change all possible predictions, leaving behind what they were and continue to be the great representatives of skateboarding.
And you, have you followed this Olympic debut? From Roll and Feel, we would not miss it for anything in the world, and that is why we wanted to do this little summary!