PEAKY BLINDERS MUSIC: THE BEST GANGSTER SONGS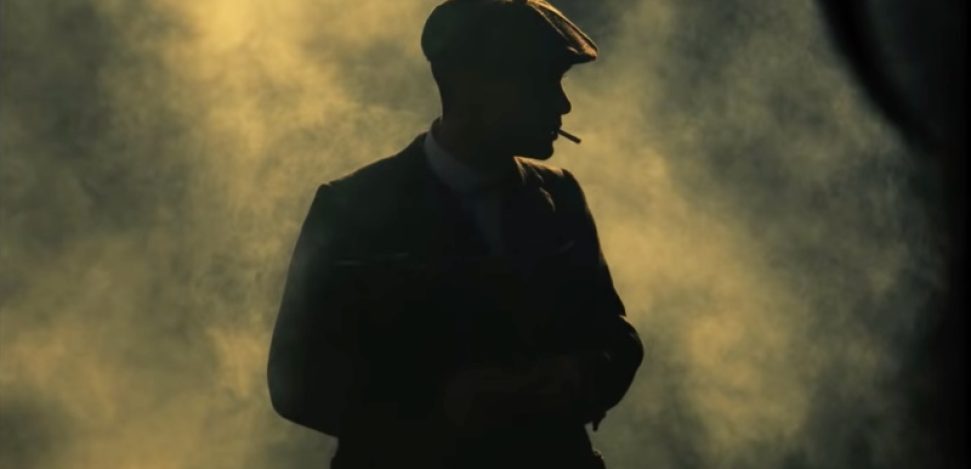 Peaky Blinders is a popular crime drama set in Small Heath, Birmingham during the period between World War I and World War II. A worldwide sensation, Peaky Blinders is popular for the performances brought by the cast, and for the good direction and storylines that keep viewers hooked each season.
The show also features quite a bit of music to embellish certain scenes. In a wide variety of genres, artists such as The White Stripes and PJ Harvey have featured heavily since the series began, but there are also some surprising tracks, with Series 5 making much more use of music. Peaky Blinders has some gems in its soundtrack, which enrich the experience the show offers its audience, as well as polarizing games with great soundtracks!
Peaky Blinders music
I Might Be Wrong, Radiohead – Series 3, Episode 2
Radiohead's I Might Be Wrong features in the second episode of series 3, and it complements the scene nicely with a gentle misery that builds to a crescendo and depicts Tommy's internal struggle, his anger flaring as his opponents come dangerously close to beating him.
Radiohead has barely been featured on Peaky Blinders, but fans of the band and the series will be happy that there was a crossover at least once. In series 3, they had a few more appearances, with Radiohead's other song, You And Whose Army? playing in the first episode of series 3.
Danny Boy, Johnny Cash – Series 2, Episode 1
One of Johnny Cash's most popular songs, his rendition of Danny Boy has been featured in tons of TV shows and movies. For Peaky Blinders, this song is featured in the first episode of season 2. Cash's booming voice gives a morose and ironic feel to the scene in which it appears.
Tommy Shelby is on a murder spree in the name of the IRA, and we see him prowling the steel mill before taking out his target. Danny Boy is usually played during much calmer and tragic scenes in other TV shows, so his use here is interesting and fresh!
Don't sit down 'cause I've moved your chair, Arctic Monkeys – Series 3, Episode 3
Of all the Arctic Monkeys songs that could have made it into Peaky Blinders, "Don't Sit Down Because I Moved Your Chair" probably wasn't most people's first choice. Arctic Monkeys has a long list of popular singles, and while this song worked well, it didn't reach the heights of songs like "Fake Tales of San Francisco" and "Why do You Only Call Me When You're High"
This song appears in the third episode of series 3 and is a perfect track to match the tone of the series. It feels much more victorious and optimistic than the other songs featured in the show, and its use signals to the audience that the Peaky Blinders, or more specifically Tommy, is about to do something to outdo the Russians and win a British victory.
Out of the Dark, Royal Blood- Season 2, Episode 3
Royal Blood hasn't featured much on Peaky Blinders, but the use of their song Out of the Black is a great choice that completes a surprisingly tense scene. Arthur, plagued by memories of the war, uses a lot of drugs and alcohol to cope. Starting his day with said substances, he encounters a grieving mother who points a gun at him.
The type of intense yet comedic scene that Peaky Blinders could pull off, the electrifying and explosive Out of the Black track gives the scene an exciting and rhythmic feel that would rival even the best musical anime.
Ru Mine? , Arctic Monkeys – Series 2, Episode 2
With a catchy, flowing track with typically British vocals, "RU Mine?" is well used in Peaky Blinders to add to the scene it appears in and give it a more electric, upbeat feel that could easily serve as an Olympic opening ceremony track.
It accompanies a montage showing the Shelby family expanding their business operations in London, helping to make what is, compared to the rest of the episodes, a fairly uneventful exposition dump!
Time, Tom is waiting – Series 1, Episode 5
Tom Waits' Time is a slow, dark ballad that accompanies a tragic scene in Peaky Blinders. Manipulated and robbed by his ex-father, Arthur collapses in a boxing ring in an alley, trying to hang himself. Emotions run high and this song embellishes the tragedy and sadness behind it all; Arthur feels like a failure and finally accepts that his father will never be decent.
There are plenty of moments in Peaky Blinders that can bring the audience to tears, but this scene is one that drew a lot of people in. It almost saw the death of a beloved main character, but thankfully the rope broke. This scene is a great example of using music to convey the story.
Red Right Hand, Nick Cave and the Bad Seeds
Red Right Hand by Nick Cave and the Bad Seeds was relatively ignored when it was first released in 1994. When Peaky Blinders launched and used it as a theme song, the song exploded, being re-released and covered by several famous musical artists, including Snoop Dogg. Some of the covers appear in the show, as a kind of musical Easter egg.
Red Right Hand has become synonymous with the show in a way that most theme songs only dream of, and that's because of its uniqueness, not only to other theme songs but also to other grunge songs that dominated the 90s.