PROCREATE APP: ILLUSTRATE AT ANOTHER LEVEL!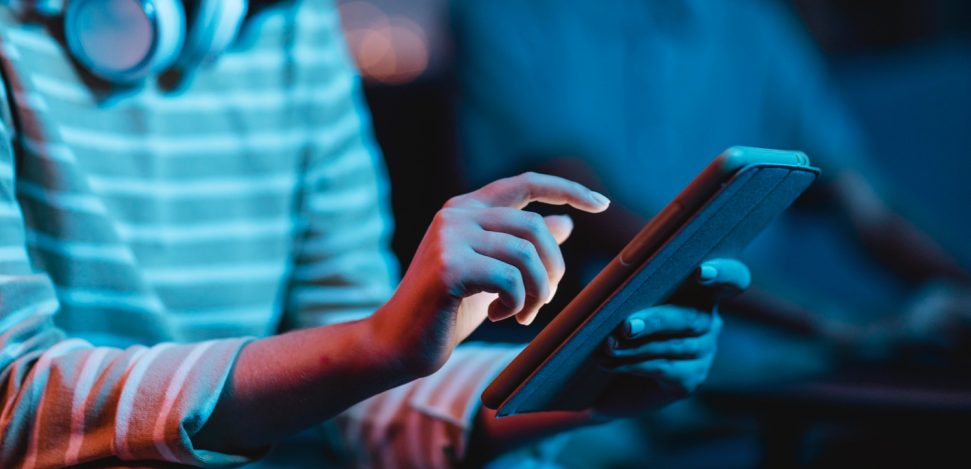 If you consider yourself a digital artist and want to start making the most of it, then you need to get to know and start using the Procreate App. As you may have noticed, this is an app available for you to let your imagination run wild on your iPad.
To understand the influence it has on the design medium, you should know that it is the most downloaded and favorite app for artists today. It's been around for several years now, having been released in 2011. Therefore, if part of your daily life is to be immersed in drawing, and you want to take your digital art creations to the next level, you have to download Procreate from the Apps Store.
What is Procreate App, and how does it work?
If you are already excited and are looking for the Procreate for Windows or Android version we have bad news for you, yes you are, it is better to start getting to know the reality before you get your hopes up.
Procreate iPad is a design tool exclusively for iOS, and what has made it so successful is the ease of use of the interface. 
An experience that will be much more enriching and complete if you have already worked with applications such as Adobe Photoshop and Illustrator.
How to use Procreate Ipad?
If you are a design lover, then you are dying to know how to use Procreate iPad. The fun in all of this is that you're going to have an Apple Pencil to give you the closest experience to having a pen and paper, so all that's left for you to do is to move your as naturally as possible your wrist.
Procreate Features
If with what we have told you so far you already want to try the results of your illustrations, we want you to know the features of Procreate App:
Brushes and textures: we can say that this is the most powerful feature because you have 200 default brushes at your disposal.
Layers: this means that you can create, delete, or if you prefer combine layers just by touching with a finger.
Timelapse: with this innovative feature, you can store the steps and then view them in a replay.
Performance: specifically if you're looking for better shading, as well as getting your paintings ready in the shortest possible time.
Assisted animation: This is a new feature added with the Procreate 5 update.
Color: the color control will also surprise you only by pressing your finger on the image.
Your fingers: your fingers will also become an excellent tool, for example, if you want to undo them.
Letters and typography: with this feature, you will be speeding up your strokes so that the curves are more precise.
Procreate pocket: or pocket, with which you don't need to have an iPad, because you can download it to your iPhone, so you can continue designing wherever you are.
Before we move on to our next topic, we would like to mention how to make a circle in Procreate. 
The first thing you have to do is draw the circle with your stylus and then hold the stylus down on the drawing. It is at this point that an ellipse will be created and with the finger of your other hand pressing it will turn it into a perfect circle.
Accessories available for procreate app
Of course, to use Procreate iPad properly you need to have some accessories that will make your work look just the way you want it, these are:
The stylus is also known as Apple Pencil.
Two-fingered gloves, so that your hand doesn't stick to the screen with sweat.
Keyboard.
Does procreate exist for android?
If there is Procreate for Android is one of the most recurrent questions of those who work or like to make designs constantly.
But as we told you from the beginning, this app is not available for Android, so if you don't have an iPad you will have to look for other alternatives.
Discover apps similar to Procreate App
Luckily, there are some options for those who only have an Android design computer, so apps similar to Procreate are:
Adobe Illustrator Draw: this will be the best option for making or modifying graphics by editing layers.
ArtFlow Studio: here you will find more than 100 brushes, as well as support for viewing designs larger than 5000 pixels.
MediBang Paint: this is the most downloaded application, mainly because it is compatible with a variety of devices.
Infinite Painter: the one with different editing and drawing functions.
PaperDraw: this may be the ideal choice because it has some features very similar to Procreate.
Layer Paint HD: if watercolor, charcoal, pencil, and chalk techniques are your thing then don't hesitate to download it.
Adobe Photoshop Sketch: includes different types of pencils along with different textures, it is the perfect alternative if you work with Photoshop.
With all the tips we have given you today, you already have a clear idea of what it is and how you can use the Procreate App, as well as all the alternatives if you don't have an iPad.