Roblox: an online game platform and game creation system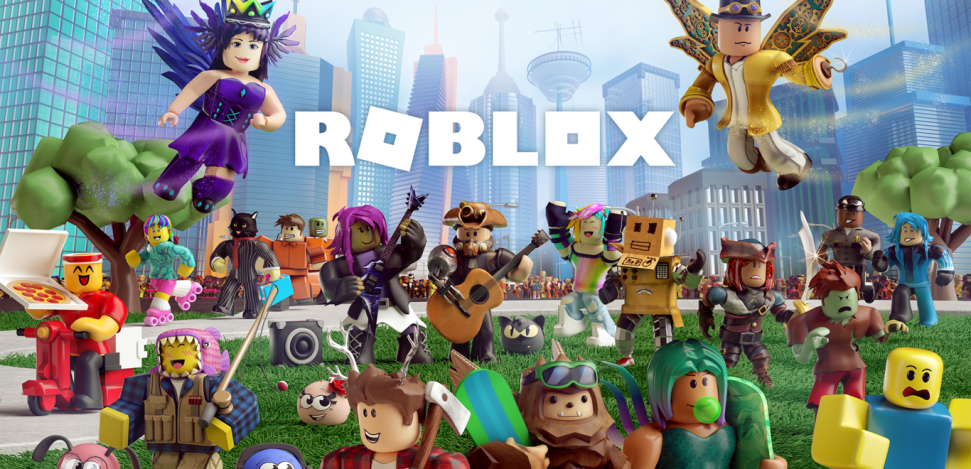 What is Roblox? It is a multiplayer online video game in which users can create their own virtual worlds and interact with other users. Players can create their own worlds using a platform called Roblox Studio for free.
Roblox has received mostly positive reviews from society in general and players and is one of the most popular games of the decade.
And when was it made? It was founded in the year 2004.
Who created Roblox? It was created by David Baszucki and Erik Cassel in San Mateo, California, where you still can find the headquarters nowadays.
In Roblox, players explore 3D worlds. Activities in each world can include from exploration and item making to resource gathering, mini-games and combat.
Players can customise their virtual characters with various elements and can also create their own clothing. They can also collect and trade items (this with premium), especially collectibles or limited edition items, and have the option to use animations on their characters. Possibilities are infinite in Roblox!
Some Roblox games that have gained relevance have been these ones:
Adopt Me!: It is a role-playing game created by the DreamCraft group, in which the nominal focus is on players pretending to be parents adopting a baby or adopted babies, although the focus is on adopting and caring for many different pets, which can be exchanged with other players. By July 2020, the game had been played more than ten billion times, making it the most played game in all of Roblox. The highest number of simultaneous Adopt Me! players has reached 1.7 million.
MeepCity: MeepCity is a game created by the user alexnewtron that shares similarities with Club Penguin and Toontown Online, games that the creator of MeepCity has played during his childhood. MeepCity is the second most visited game on the platform, and was the first game to reach one billion visits.
Piggy: Piggy is a user-created (created by MiniToon) episodic comedy and horror game that combines the children's series Peppa Pig with the horror game Granny, created in January 2020.
Jailbreak: It is a game created by the Badimo group around the policemen and thieves genre. Although it has been constantly surpassed by other games, it is considered the most popular Roblox game, due to the amount of time it has managed to stay in the top positions of popularity.
Tower of Hell: Tower of Hell is a game created by the YXCeptional Studios group, where the objective is to reach the top of a randomly generated tower. This tower restarts every eight-minute round, where players must overcome several `difficult´ obstacles with the risk that at the slightest error, they can lose their progress in the round. This is one of the most famous Roblox horror games.
Mad City: Mad City is a game created by the group Schwifty Studios, which like Jailbreak is of the genre cops and robbers, and being so similar, Mad City has received many negative reviews.
Arsenal: Arsenal is a first-person shooter (FPS) game created by the ROLVe Community group based on the Arms Race game mode from the video game Counter-Strike: Global Offensive. During each round, players must receive kills or assists and eventually reach 32 kills.
Other famous games in the Roblox catalog are Royale High (created by callmehbob), Welcome to Bloxburg (created by Coeptus) and Work in a Pizzeria (created by Dued1).
How many people play in Roblox?
Since October 2019, it has more than 5 000 000 game creators and more than 100 million active players per month.
And…how many active users does Roblox have per month? Roblox has around 64 million active users per month at present.
The game counts with events, which may appear from time to time and provide virtual items to players in exchange for fulfilling missions, in different games. Some of these events are sponsored by brands.
Roblox, is it free? How to play?
Really? Is Roblox free? Yes, Roblox is an online multiplayer game free-to-play! So now that you know it is free, we will show you a little bit about how to play Roblox and how does it work.
After downloading, you register to create an account. At first, you are only asked for a nickname, a password, and a date of birth.
After you create your avatar and customize it to your liking, you are provided with a small property in the Roblox universe and a toolbox, where you can store the items you acquire. The idea from here is that you start entering worlds, the "games within the game", or that you create your own. Worlds are created with pieces of different sizes and materials, such as LEGO, and these can then be shared with other users.
While the application is free, there exists a paid subscription that offers an enhancement of the experience. This subscription includes premium avatar updates, group creation, the ability to sell or trade items, and ad removal, among other benefits.
How to make a game in Roblox?
If you are still wondering how to make a game in Roblox, here you will find the answer. With Roblox Studio you can create millions of video games, and even new genres. It's a world of possibilities where you can change the laws of physics, add objects, set rules… anything you can imagine. You can check in Roblox's library of games, other examples of games other users have created.
You don't need to know about programming to create a game in Roblox, although that would be ideal. The Roblox editor allows you to make your games by dragging objects into the Roblox template and giving them some functionalities such as move, shoot, die, etc. However, it does not give you the freedom to do something more elaborate.
What coding language does Roblox use?
The Roblox game engine uses a programming language called Lua, which is simple to learn and to use, powerful and widely used. In Roblox's coding language they make a mixture of Lua and also C++. This coding language is very easy compared to others from other games, so don't lose faith and start programming your dream game with Roblox.
Either if you just want to have some fun or you want to become a professional programming guru, Roblox is your place!
What are you waiting for to try it? Start making an account and discover how many people are playing Roblox right now and the different points of view you can approach by playing such a multifaceted game.
Last Minute new From Roll & Feel Sign-up
Stay in touch with our latest
news