SANDCASTLE TRAIL SOUTH PADRE ISLAND: SCULPTURES MADE OF SAND!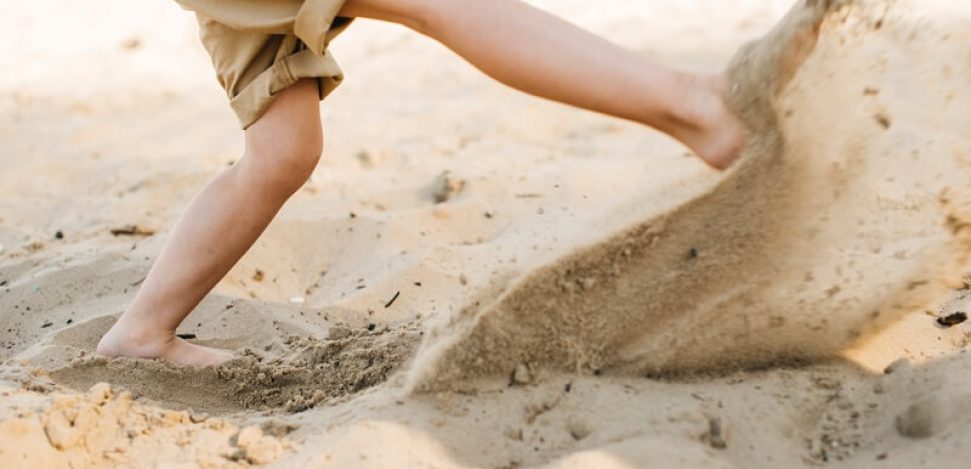 If you're looking for recreational activities in South Padre Island, be sure to check out the Sand Castle Trail, which is some of the finest naturally occurring sand in the world!
What is it?
South Padre Island is home to a collection of sand castles and sculptures called the Sandcastle Trail. It's a series of about 30 semi-permanent sand sculptures located throughout the island for the public to view. These are sculpted by professional sand artists – some local, others from as far away as Singapore!
The sculptures have different themes, some are more traditional castles, and others represent different businesses and organizations. The City of South Padre Island has made significant efforts to preserve and rebuild the famous Sandcastle Trail.
What are they made of?
Mostly sand and water. White glue. "Secret sauce". "Magic potion". With time and care, the sculptures become stronger and better resist the weather and finger pricks. But – like humans – they aren't invulnerable to the ravages of time!
Maybe, if you visit it in February, you can notice that some of the sculptures need repair. At this time of the year, some even will have disappeared!
The castles are repaired and rebuilt in the spring before there is much activity on the island.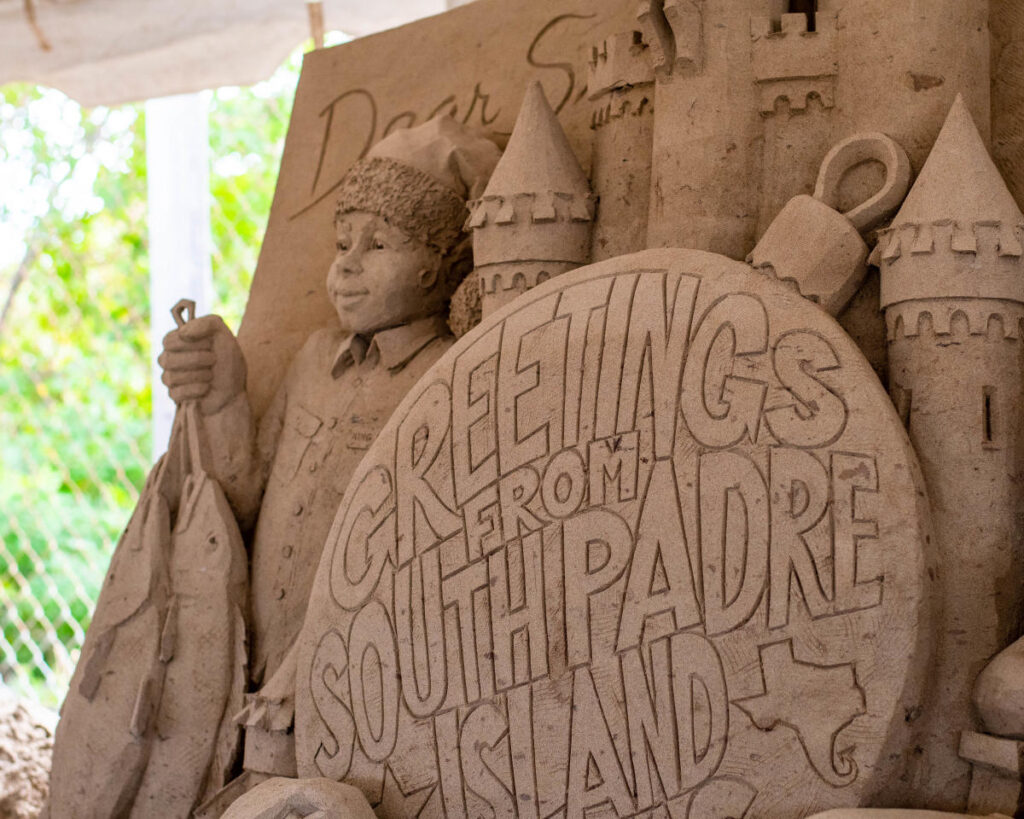 South Padre Island
Where can they be found?
They are all over the island! Just look in front of the stores, and you're sure to see a few if you're driving or taking a walk!
Don't miss the sandcastle village!
While looking at the sculptures on the Sandcastle Trail, you'll happen to stumble upon the Sandcastle Village. The Holiday Sandcastle Village on South Padre Island showcases the incredible talent of some of the best sand sculptors in the world.
This unique oasis of incredible sand sculptures is located in the heart of the SPI Entertainment District – just below the Ferris Wheel. It's always open and free to visit – but donations are welcome!
If you go during winter, there will be Christmas-themed sculptures, including a nativity scene, some cookies for Santa, and a Christmas tree that has been decorated with a few hearts for Valentine's Day.
Visiting South Padre Island in February is probably not the best time of year to see the sand castles, but they are interesting nonetheless. It's great to see the different sculptures that these amazing artists have created!
Have you ever been to a sandcastle competition or another place that has something similar?