THE BEST SONGWRITERS BEHIND THE HITS. DID YOU KNOW THEM?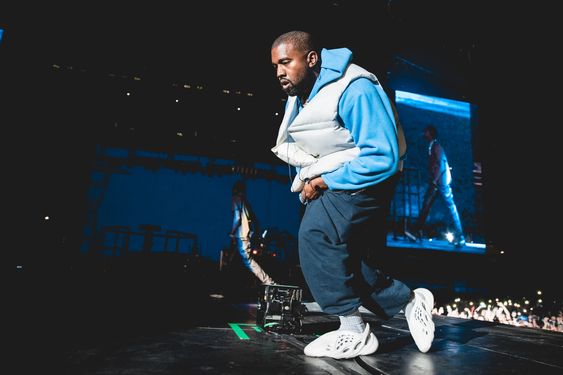 We always like to give you the best playlists and songs, and today we want to reveal the best songwriters behind the hits, and no, it's not always the famous musician who writes or composes the song, find out more about these amazing composers in this post!
Hit Songs: The best Songwriters
The Dream
He wrote hits such as Beyoncé's "Run the World (Girls)", Justin Bieber's "Baby", Rihanna's "Umbrella" and more!
He also co-wrote "Baby" with then-girlfriend Christina Milian and Ludacris.
 

 

 

Ver esta publicación en Instagram

 

 
Ne-Yo
He wrote: Beyoncé's "Irreplaceable", Rihanna's "Take a Bow" and more!
 

 

 

Ver esta publicación en Instagram

 

 
R. Kelly
Yes, you won't believe it, but he wrote: "You Are Not Alone" by Michael Jackson!
Now you understand why you always want to play "I Believe I Can Fly" right after listening to "You Are Not Alone".

Keri Hilson
She wrote:  "Pimpin' All Over the World" by Ludacris, "Gimme More" by Britney Spears, "What Love Can Do" by LeToya Luckett,
Before becoming a singer, Keri wrote hits for some of the biggest names in the business, including Chris Brown, Mary J. Blige, and Jennifer Lopez.
 

 

 

Ver esta publicación en Instagram

 

 
Chris Brown
You probably didn't know this, but Brown wrote Rihanna's "Disturbia".
Breezy wrote the song for RiRi before the two started dating in 2008!
 

 

 

Ver esta publicación en Instagram

 

 
Quincy Jones
He wrote: Kanye West's "Good Life".
We all know Quincy is the god of music, but did you know he wrote this hit? I'm sure you didn't!
 

 

 

Ver esta publicación en Instagram

 

 
Kanye West
He wrote: Keyshia Cole's "Love," John Legend's "Heaven," Alicia Keys's "You Don't Know My Name," and more.
Kanye's songwriting ability shows his vulnerable side (and we love it!).

Kandi Burruss
Wrote: Destiny's Child "Bills, Bills, Bills, Bills", TLC "No Scrubs".
Kandi made her mark as a singer and songwriter!
 

 

 

Ver esta publicación en Instagram

 

 
Timbaland
He wrote: Beyoncé's "Drunk in Love", and Justin Timberlake's "SexyBack".
Timbaland is a great songwriter and producer. He isn't only one of the biggest names in the music industry, he's also behind some of the hottest songs!
 

 

 

Ver esta publicación en Instagram

 

 
Sir Mix-a-Lot
Wrote: "Don't Cha" by the Pussycat Dolls
Yes, you read that right. Not only that, but he wrote the song with the help of Cee Lo Green and Busta Rhymes.

Prince
He wrote: "Bonnie & Clyde" by Jay Z and Beyoncé, "Love Song" by Madonna,
Thankfully, Prince was too talented and generous to keep it all to himself!
Kenneth "Babyface" Edmonds
Babyface is an expert when it comes to writing songs. He wrote: Too many to count! That is why he belongs to the Songwriter's Hall of Fame.
The legendary singer-songwriter has played everything from Boyz II Men's "I'll Make Love to You" to Whitney Houston's "I'm Your Baby Tonight".
 

 

 

Ver esta publicación en Instagram

 

 
Otis Redding
He wrote "Respect" by Aretha Franklin
"Respect" was originally an Otis song, but once he gave it to Aretha Franklin, its popularity skyrocketed.
Cindy Walker
Country music's most famous songwriter. An adherent of Howard's "three chords and the truth" school of songwriting, Walker was the author of such classics as "Not That I Care", "In the Misty Moonlight", "It's All Your Fault" and the smash hit "You Don't Know Me".
The magic dust Cindy sprinkled on the song must have worked, as it has been recorded and immortalized by everyone who has covered it, including Ray Charles, Elvis Presley and Willie Nelson. By combining complex emotions with conversational lyrics, Walker could tackle any style of song, from torch ballads to westerns and waltzes.
Narada Michael Walden
Behind every great diva is Narada Michael Walden. Aretha, Whitney, Diana, Mariah; he wrote for them and produced some of the biggest hits of the 80s. As one of the most sought-after songwriters of the decade, Walden helped these iconic voices at different stages of their careers.
While producing Aretha Franklin's 1985 comeback album Who's Zoomin' Who? and co-writing "Freeway of Love", he helped make Whitney Houston a household name, producing her first two multi-platinum recordings, Whitney Houston and Whitney, and writing the reworked version of "How Will I Know" that was originally slated for Janet Jackson. Narada continued to work with Whitney throughout her career, producing the soundtrack for Bodyguard and chronicling his time with the immortal singer in his book.

Larry Stock
You're nobody til someone knows your name, or in Larry Stock's case, helps write a song for the Rat Pack. Technically not for the pack per se, but later adopted as one of their own, Stock (along with Russ Morgan and James Cavanaugh) helped write "You're Nobody till Somebody Loves You" and a nightclub favorite was born.
The song was first recorded by Morgan in 1944 and has been covered by numerous artists, but none more so than Dean Martin. Other members of the pack, Frank Sinatra and Sammy Davis Jr. also put their own spin on the song, as did artists from Connie Francis to the Supremes.