WHAT IS A SWINGERS PARTY? DISCOVER IT😏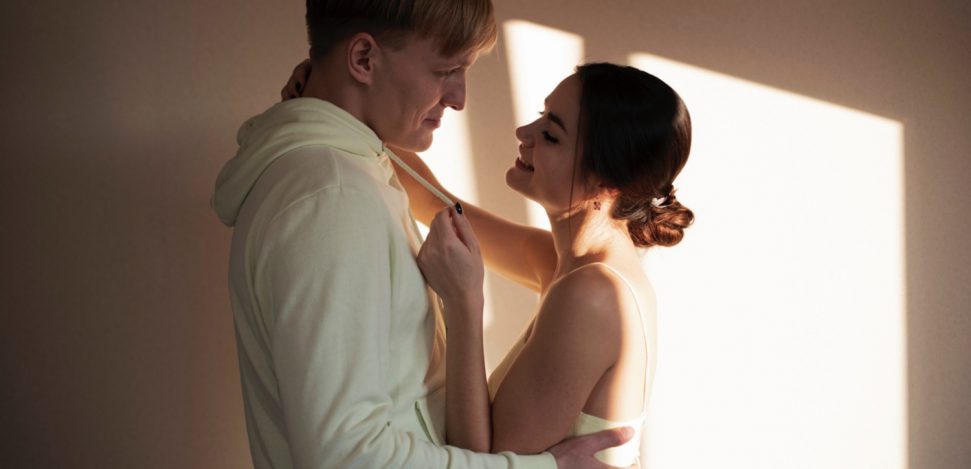 A little while ago we talked about polyamory and some of you are still on shock. So today, it's time to go further 🤯… have you ever thought about exchanging partners in a swingers party? Now you will find out!
Swinger Practices
Sexuality is an aspect of our lives that throughout history has received variable treatment depending on the era and the prevailing currents of thought. Many sexual practices have been forbidden and censored, and even female desire and pleasure have been undervalued and forgotten for centuries. The same has happened to all sexual orientations other than heterosexuality, which have even been persecuted.
Fortunately, nowadays, we live in a stage in which at least in a part of the world there is a high level of sexual freedom, being born and reproducing different ways of enjoying our sensuality and sexuality. One of these practices is still somewhat controversial for part of the population, as it differs from the concept of fidelity associated with the world of the couple. 
We are talking about swinging and those who practice it, the swingers!
What are swingers?
Swingers are people in a stable open relationship who have consensual sexual relations with other couples.
Thus, each of the members of a couple has sex with one of the members of another couple while the other two do the same. These sexual acts are always performed in the presence and with the participation at the same time and place of all the members of each couple.
It's remarkable that these are stable couples who decide to have sex with other people in an agreed and joint way, there is no deception, and it must be something desired by both parties. Likewise, the partner with whom the so-called partner exchange is performed is decided and agreed jointly, not imposing the choice of one over the other. There is loving exclusivity, but not sexual exclusivity.
Couple exchanges can be carried out in clubs created for this purpose, in private events, by agreement between individuals or even through applications designed for this purpose. It's important to note that couple exchanges do not necessarily require vaginal or anal penetration, and can be limited to looks or touching (the so-called soft swap) or oral sex. In addition, there can also be full sexual relations (full swap).
Basic rules of Swingers
The practice of swinging is a complex and socially criticized phenomenon, something that makes swinging couples tend to hide their practices. It's also necessary to take into account the need to establish a series of rules in these practices in order to avoid conflicts within the couple. Although each couple will establish their own rules, for the most part they follow a series of basic principles.
1. Agreed-upon situation and no pressure on either party
The main and most important of the premises that every couple exchanges must follow is the fact that both members of the couple must be interested and agree to perform this type of practice. That is to say, it's fundamental that neither of the parties accept something that they don't really want to do just to please their partner or for fear of breaking it.
This also applies to the acceptance or rejection by the person or partner with whom the couple wishes to have a sexual relationship.
2. Safety first and foremost
Another basic element is the use of prophylaxis: sexual practice with different partners can entail a high risk of contagion of sexual infections or pregnancies if it isn't carried out with protection. 
3. No emotional involvement
Who carry it out must be stable couples, who must be monogamous at a romantic level. This aspect is especially relevant in order not to damage the couple!
4. It should not be the only sexual practice!
Swinging can be a stimulating practice for the people who practice it, but it is highly recommended that it isn't the only one that is carried out. Maintaining sexual relations with the partner in other contexts and without exchanges is also necessary and healthy for the maintenance of the couple.