THE BEST ALBUMS OF 2021! AND SOME DOPE SONGS YOU CANNOT MISS!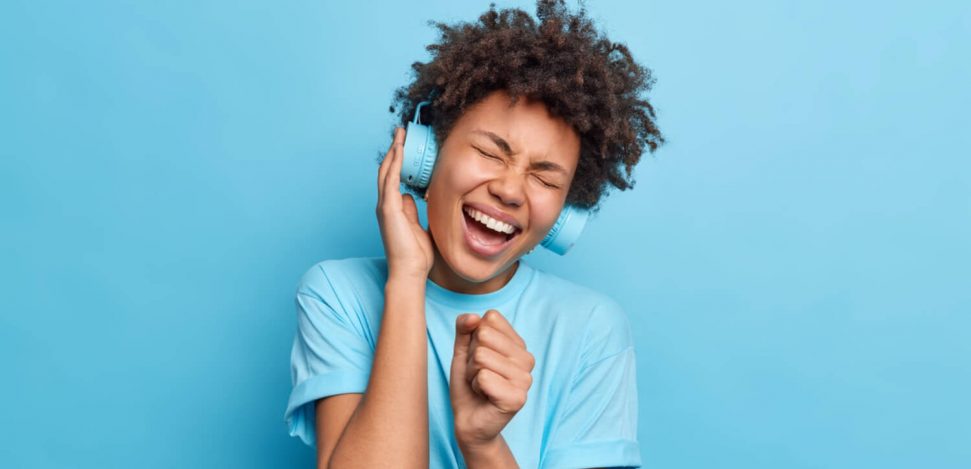 Here, at Roll and Feel we listen to very different types of music, and we love to share with you the best music and the best festivals to experience! In this post, we want to talk about the best albums of 2021 and some songs you cannot miss.
The best albums of 2021
Adele – 30
The final stretch of 2021 has been marked by the release of Adele's new album. 30 is her fourth studio album and, as every time she wants to release music, which isn't very common, the international scene has stopped in its tracks to enjoy what the British singer has brought.
This album represents Adele's musical and personal maturity, with her essence intact, but offering something completely new!
Olivia Rodrigo – Sour
We've missed having a new member of the pop-stars Royalty! Luckily, 2021 has brought us a new princess. Let the trumpets sound and roll out the red carpet because Olivia Rodrigo has come this year to stay!
Eleven months have been enough for Olivia to be one of the musical stars of the moment and she owes it all to her album "Sour", her debut album. With songs like Drivers License, Traitor, Good 4 u, or Deja Vu, Olivia has already made history in the music industry, positioning herself as the most important debut in the history of platforms!
Coldplay – Music of the Spheres
Coldplay has opened a new stage in his musical career with this album. The gigantic world band BTS and the well-known producer Max Martin have accompanied Coldplay in the most popular singles such as Higher power and My universe. But there are also amazing songs such as Let somebody go with Selena Gomez or People of the pride. A bet with retro, instrumental and rock touches to enjoy without complications.
Ed Sheeran – =
The English musician continues to work hard by offering a new collection of hits that reflects who he's at age 30, a decade after the beginning of his career. It contains pop songs with electronic and guitar sounds like Shivers, Tides, or Bad habits.
Billie Eilish – Happier than ever
Billie Eilish, the young American songwriter, and singer express maturity, violence, and sweetness with this album, a mix of sensations!
In these songs, Billie and her brother and producer Finneas O'Connell remain faithful to their particular emo-pop style. But this time the darkness they convey is sweeter, more acoustic, and more ambitious. Get ready to enjoy Happier than ever!
Elton John – The Lockdown sessions
Releasing a record wasn't the first idea of what to do during the Covid-19 pandemic lockdown, but music and creativity have their times.
The talent is joined by unexpected encounters or coincidences and the result has been "The Lockdown Sessions", a collaborative album. Elton John made this album with Dua Lupa, Young Thug, Nicki Minaj, Charlie Puth, Years and Years, Miley Cirus, Gorillaz, WATT, Yo-yo Ma, Lil Nas X, Eddie Vedder, Stevie Wonder, and many other great artists.
Imagine Dragons – Mercury Act 1
For too many months, we all thought that the project of Imagine Dragons had sadly ended. But, actually, the band just needed to take a break to release "Mercury Act 1". There are a lot of themes that mark a before and after such as Wrecked, Giants, Monday, or My life.
Lana del Rey – Blue banisters
The American singer released two albums during this last year, and " Blue banisters" is her eighth album, released in October 2021. It's characterized by different emotions and a deep voice that spectacularly accompanied them. Heartbreak and love are the themes that explore this album more: a total of 15 songs that let us float listening to her songs for an hour.
Without a doubt, Blue Banisters shows us the enormous talent of Lana del Rey, for which she has become one of the stars of international music of the 21st century.
Taylor Swift – Red
Taylor Swift has gifted us this year the definitive version of "Red"! We now can listen to her full version of the album that established her in her day as the most important artist of her generation. This new album includes the remastering of the most classic hits, unpublished songs, and a spectacular 10-minute version from All Too Well. Undoubtedly, this album is a millennial need!
Marshmello – Shockwave
Marshmello finally released the album he had promised at the end of 2020, delayed because of the pandemic situation. It shows a profound change in his musical proposal, he explores different types of sounds and fuses genres riskily.
Jorja Smith – Be Right Back
This year, the British queen returned with another dose of R&B, soul, and pop with "Be Right Back". It is a compilation of eight songs that, although it didn't represent a new album, served to feed us with her beautiful voice. Combining charisma, talent, and vulnerable introspection, the project intoxicated us in the best possible way with poignant harmonies and a reflection on change that is more timely than ever.
Foo Fighters – Medicine At Midnight
They have millions of copies sold, countless top-notch awards, and huge sold-out venues around the world. Foo Fighters defend their rock-star status while maintaining that guitar essence and loyalty to their fans.
It's no secret that they have their style, they are pure rock! The great thing about "Medicine at Midnight", the 10th album of their career, is that it takes the strongest parts of that formula and adds some pop-funk to it, creating a spectacular new mood for the band.
The Killers – Pressure Machine
"Pressure Machine" is probably The Killers' darkest album, chronicling their passage through a rusty old town in Utah. It tells of the dreams of those who are trapped in small towns, and the journey that the inhabitants of small towns make in their lives.
It's a reflective album inspired by Bruce Springsteen, and that doesn't have bombastic singles for the top 40. But it does give us deep songs tinged with nostalgia and that makes us wonder what it could be.
Chet Faker – Hotel Surrender
After dropping his famous nickname a few years ago, the Australian Nick Murphy returned this year with a laid-back, sensual, and almost drugged collection of songs called "Hotel Surrender". All ten songs follow the same halftime rhythm with constant trap beats, an excellent album to spend a sunny afternoon and chill without worries.
Little Simz – Sometimes I Might Be Introvert
This year, Little Simz became one of the bests in the hip hop genre, thanks to lyrics as vulnerable as they were powerful. And as the production and scope of this album reach new heights, Simz remains intimately connected to herself and what happens in the real world. From mental health to government corruption to identity, ideas aren't lacking throughout these 19 songs without any waste.
Sega Bodega – Romeo
The second album by Sega Bodega was one of the surprises of 2021. This album is the confirmation of its author as one of the most interesting producers today. A "conceptual" album in which the relationship between the singer and a girlfriend made of light is narrated.
It's a work that may have gone unnoticed, but that in the future will be recognized as one of the most relevant of the year.
Low – Hey What
It's almost impossible to find in 2021 a group that has crossed the Rubicon of the nineties with such skill, holding their speech. Without repeating themselves, without looking back excessively, without being seduced by the metallic siren songs of the autotune. Low are what remains. That chair looks like it will break your back if you sit on it, but is comfortable.
C. Tangana – El madrileño
The society C. Tangana has broken the board of Spanish music. He has managed to create a new contemporary formula of pop!
Shame – Drunk Tank Pink
The second album by the British is sarcastic and earthy. It often departs from the post-punk rigors, partly due to being produced by James Ford (Arctic Monkeys) but also by those electric guitars that sound so melodic at times as raw.
Julien Baker – Little Oblivions
The third album by the young American singer-songwriter is full of spirituality and a lot of intimacy. This has a lot to do with the title of the album itself and with what Julien wants to tell us throughout it.
Dinosaur Jr – Sweep It Into Space
The most recent album by a band that in the 80s and 90s influenced a whole generation of grunge and indie rock groups. In Sweep it into Space, Dinosaur Jr maintains the essence of the group, which without deviating or experimenting much in its sound, achieves a mixture of songs forceful and effusive.
Doja Cat – Planet Her
In her third studio album, Doja Cat gradually consolidates herself as one of the most prolific interpreters of her generation. And although she cannot leap to the forefront of pop, yet, this album feels like a further advance towards that goal.
Dave – We're All Alone In This Together
The winner of the Mercury Prize returns with an album based on the gospel, classical ballads, and rhythm & blues. With We're All Alone In This Together, he tells us about new reflections on the social reality in which the planet lives.
What song or album would you say best define your 2021? And what will happen this year?