The Best Beaches in the US for this summer!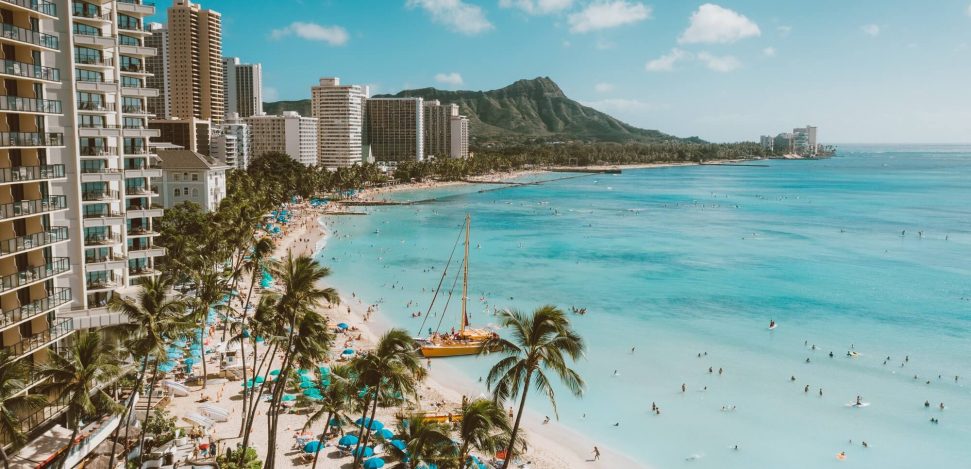 America and the beach? The answer is yes! And although when we think of the beach and in summer we surely do not think of the United States, the reality is that you can find some of the best beaches in the world.
From Hawaii to Florida, there are a thousand spectacular options that you can discover, so if you are thinking of planning your vacation and still don't know where to go, keep reading this post because we will show you the best beaches in the US where you can relax and enjoy a great day of vacation.
Let's discover the best beaches in the United States.
Top 10 best beaches in the United States
East Coast or West Coast? That would be another of the big questions, so for you to choose, we are going to comment on some of the best sandy beaches that you can find on both coasts.
We can't start this list of the best beaches with any other than Hanauma Bay Beach. Hanauma Bay is formed within a volcanic cone and has been a place of protected marine life since 1967. It is considered to be one of the best beaches in the United States because of the turquoise water and the place where it is found. Also, if you enjoy swimming and diving, this beach is undoubtedly the perfect one for you.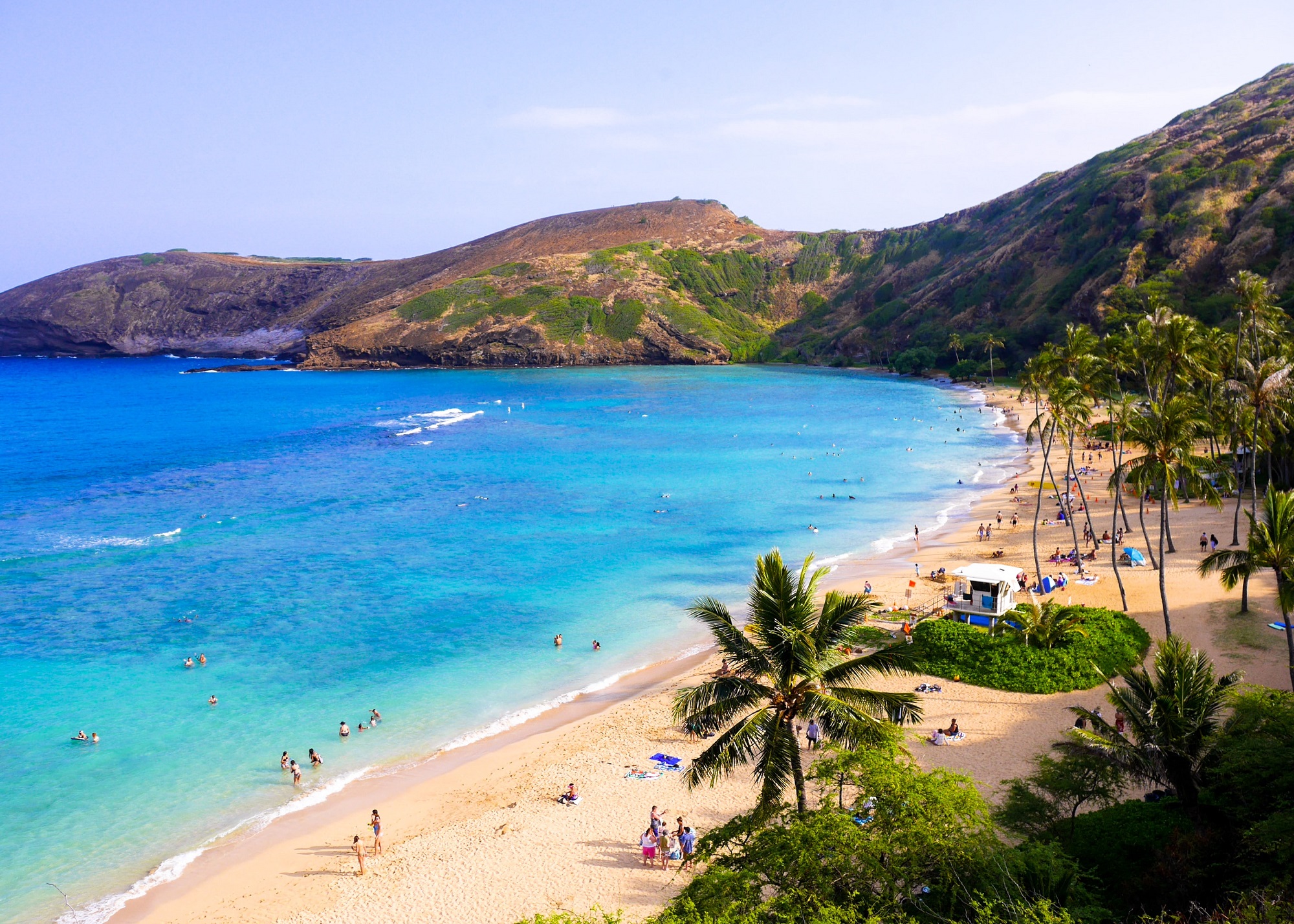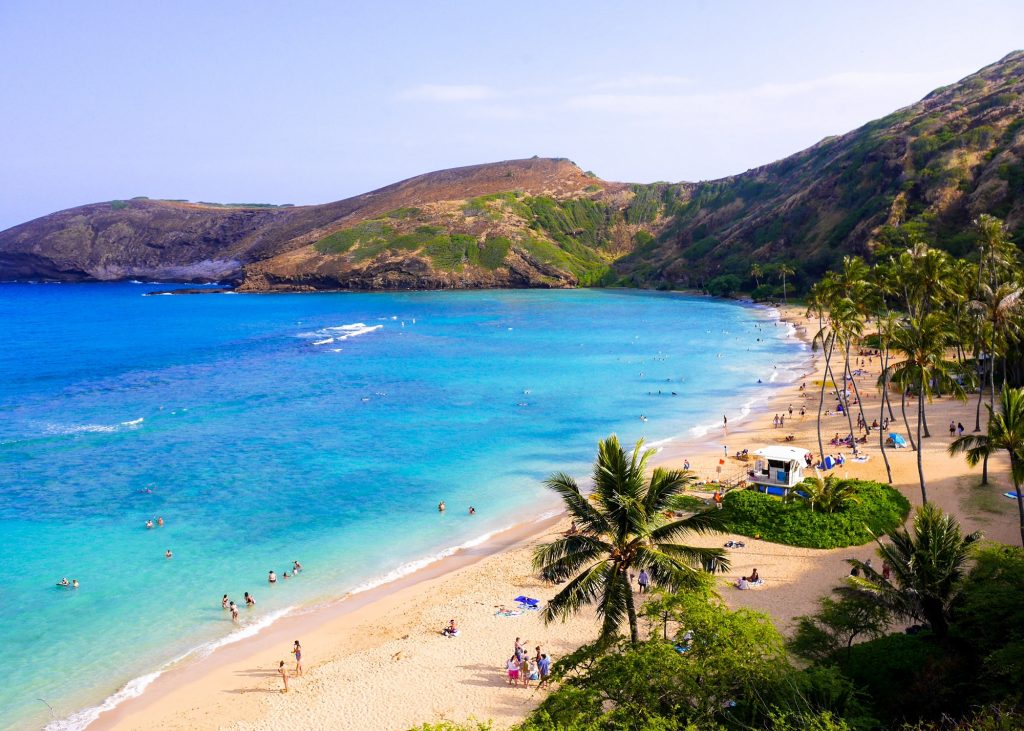 La Jolla Cove is the next beach that we want to include in this post. It is located in the state of California, on the shores of the Pacific. La Jolla is considered to be a beautiful beach and one of the most exclusive towns in the area since you can find large houses, resorts, and luxury restaurants.
Despite this, we wanted to highlight this area since the beaches of La Jolla are famous for being frequented by sea lions, pelicans, and also surfers. If you don't want to miss out on the combination that this white sand beach offers, don't hesitate to visit La Jolla Cove, La Jolla Shores, and Black's Beach. The latter is considered to be the best nude beach in the United States.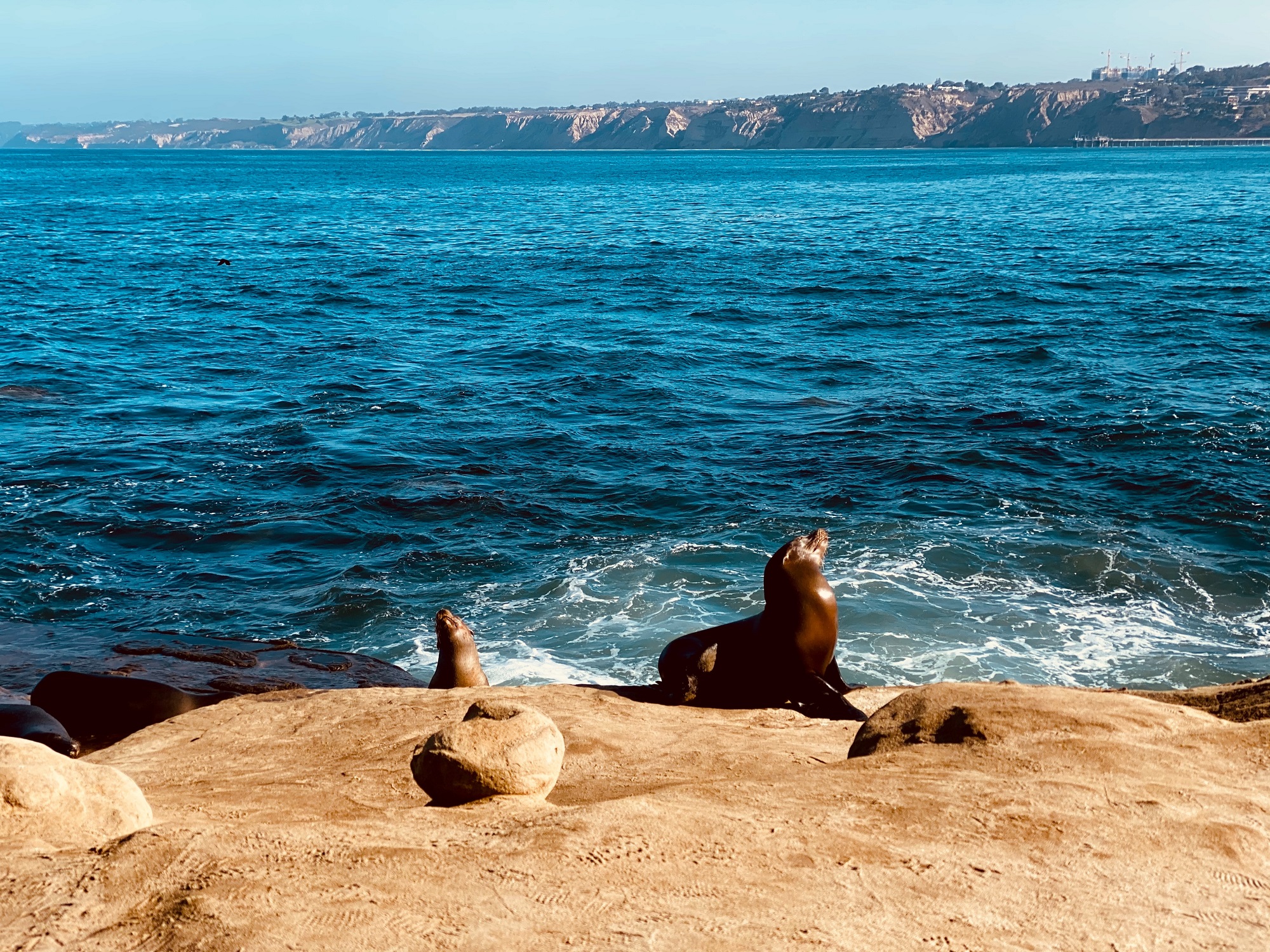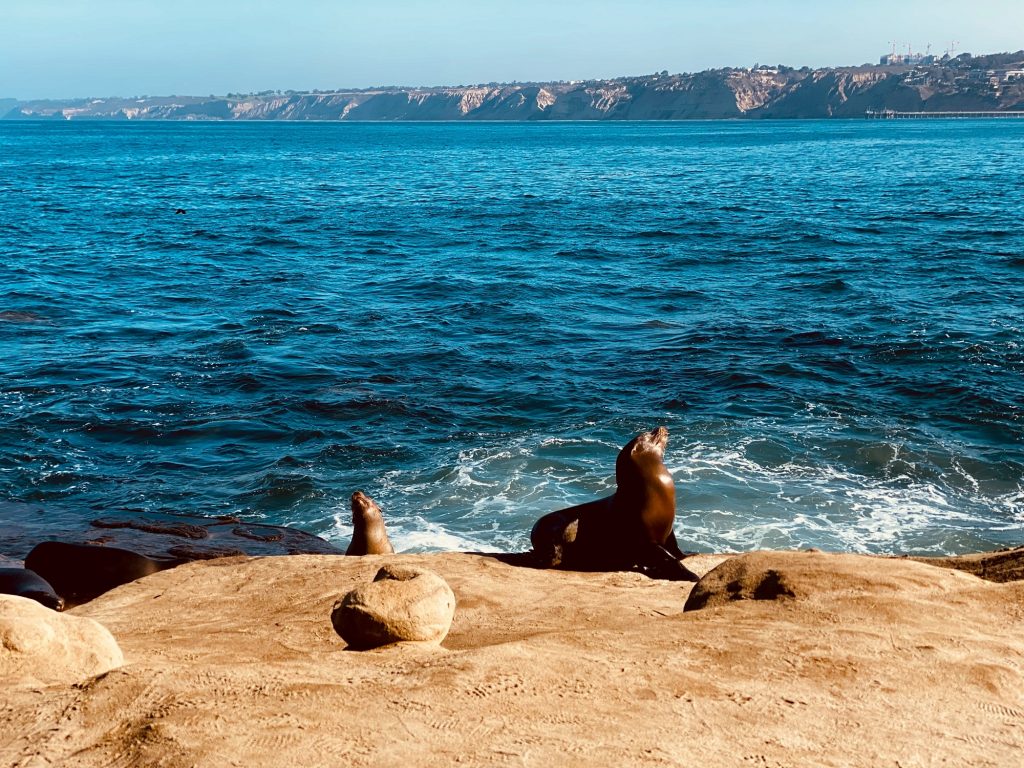 Whether you are from the United States or not, you most certainly have heard about some beaches in Malibu, as they have become a mandatory stop for all those who travel the Pacific Coast Highway. Among the most famous beaches are El Matador State Beach, Zuma Beach, Malibu State Beach, and Topanga State Beach.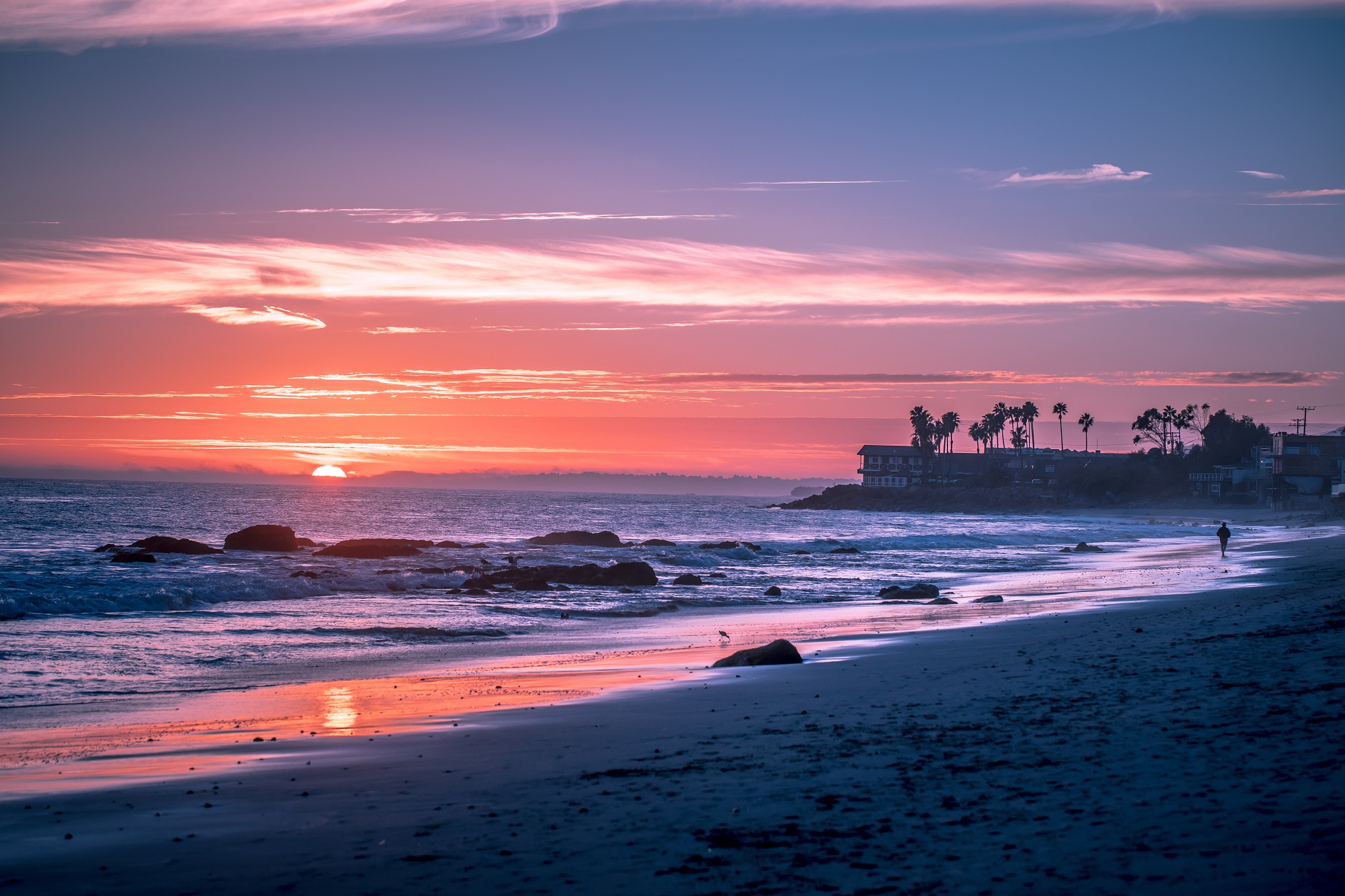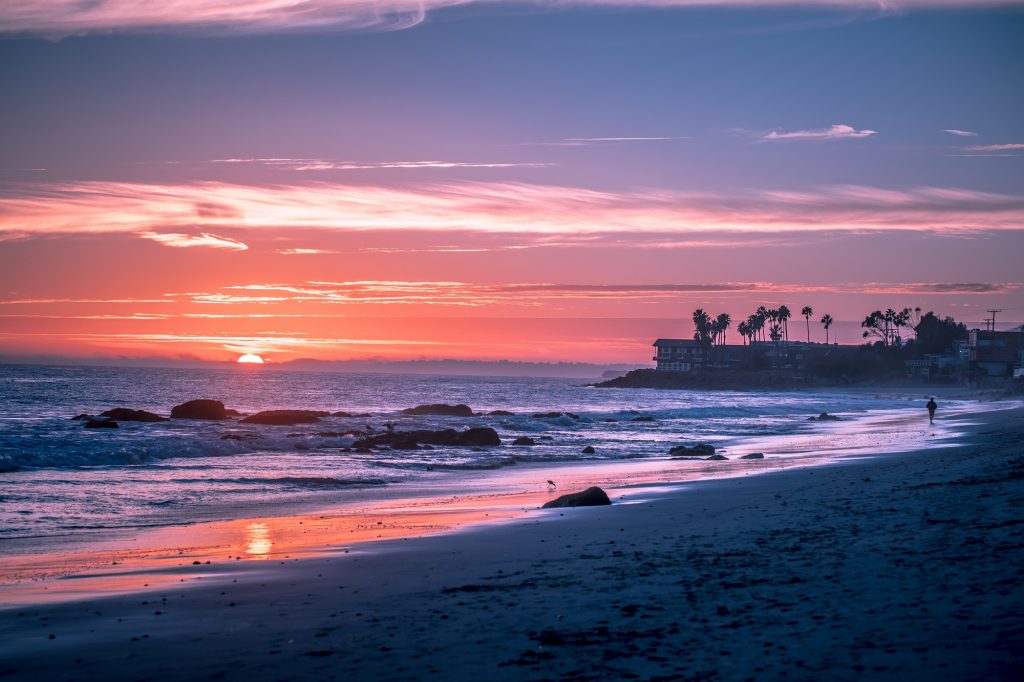 Do you remember The OC series? From Ryan, Marissa, Seth, and Summer? Well, this one happens in Newport Beach, and for that reason alone we could not stop including it in this list of the best beaches in the United States. Newport Beach is a coastal city located in southern California and stands out above all for its magnificent beaches and its great gate.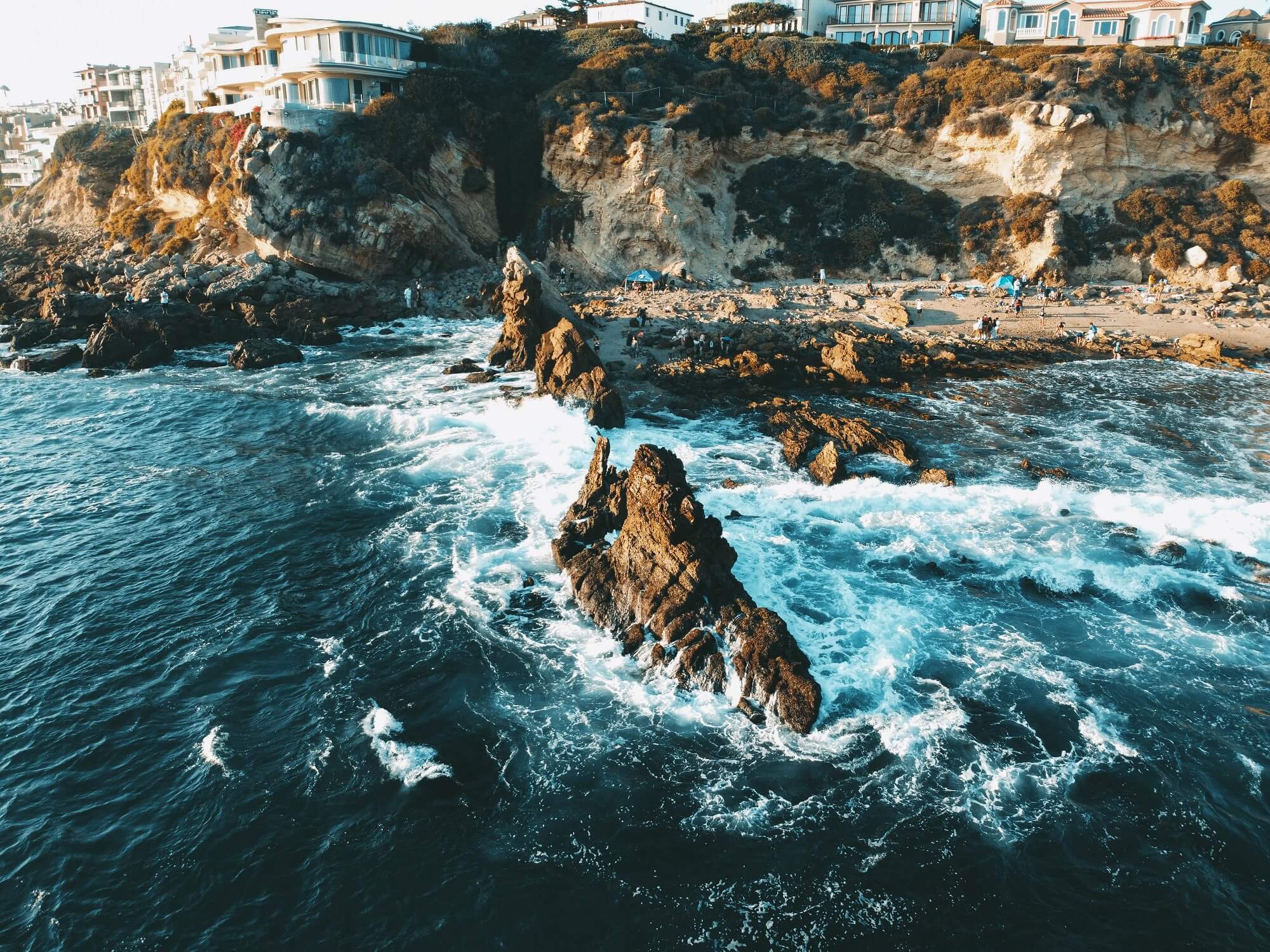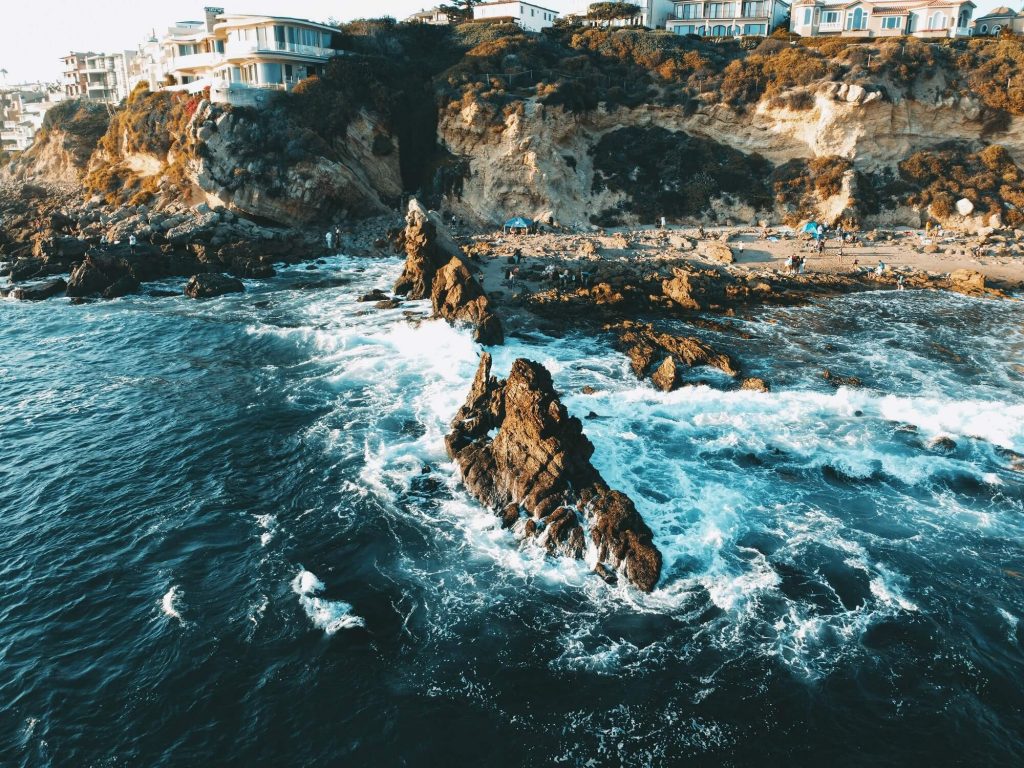 Driving along the Pacific Coast Highway is an unforgettable experience because this road located west of Malibu offers possibly some of the most spectacular views. Specifically, you will arrive at one of the best beaches and one of the most beautiful. Seeing it from the cliffs will be another impressive experience as you will be able to see the huge rocks and deep waters of this beach.
We are talking about El Matador Beach and this has become a very popular beach for bathers, surfers and swimmers as it hides an incredible underwater seaweed bottom.
In addition, if you go when the tide is very low, you can even walk to the north end of the beach to discover and venture among its large caves and rock arches that you see from the cliff.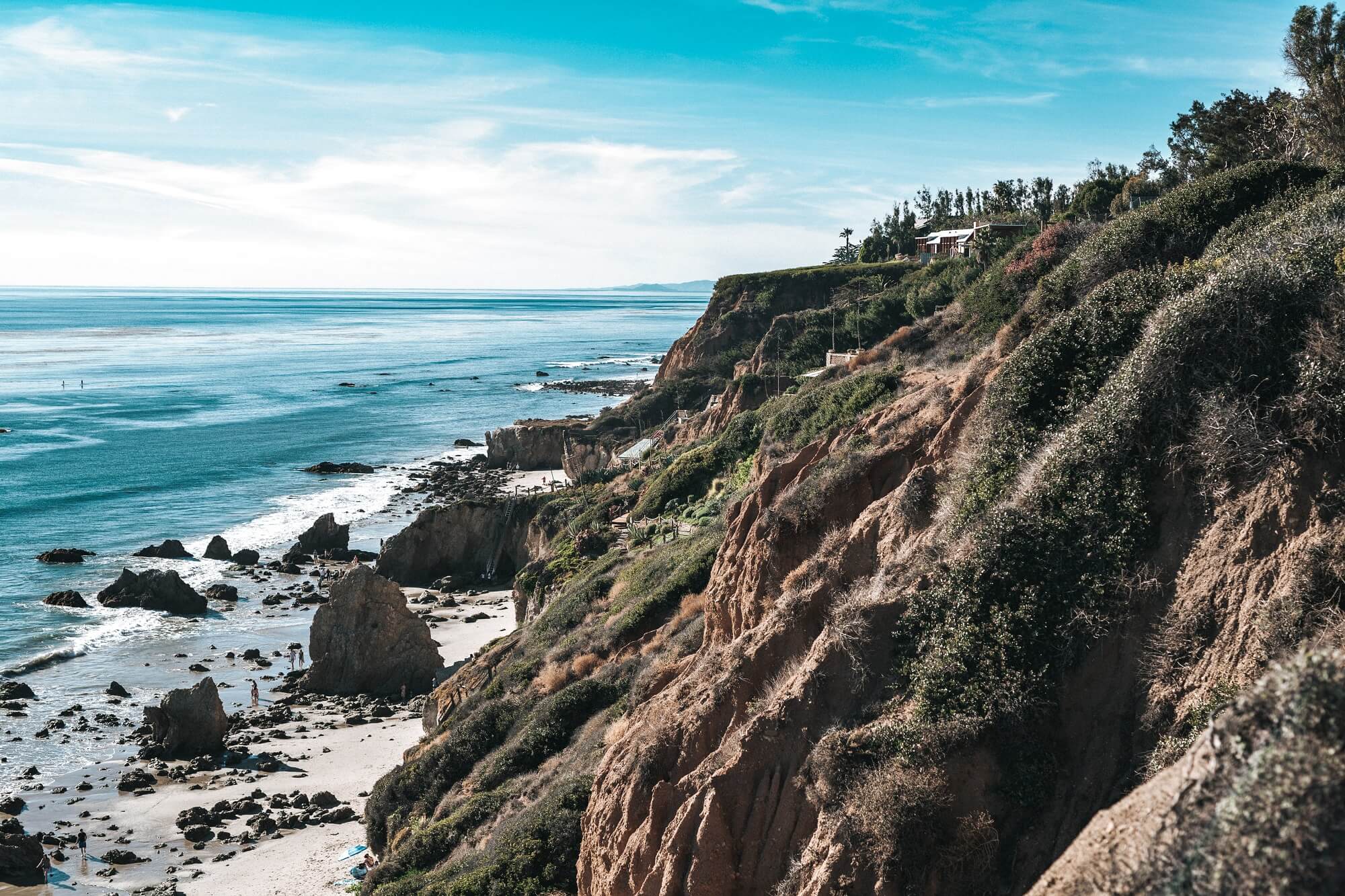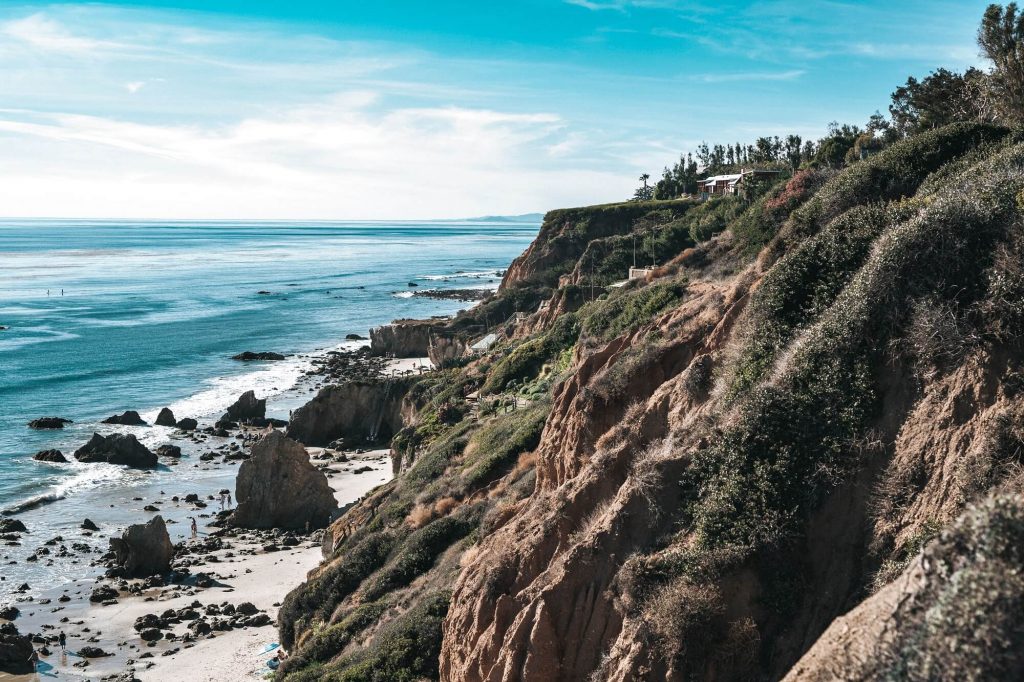 The next beach we want to highlight is known as Clearwater Beach. This is located in the Gulf of Mexico and is known for being one of the best beaches with white sand and blue waters. In Clearwater Beach you can enjoy a great day of relaxation, sunbathe, and even take boat trips. In addition, it is very common that in the waters of the Gulf you can see dolphins.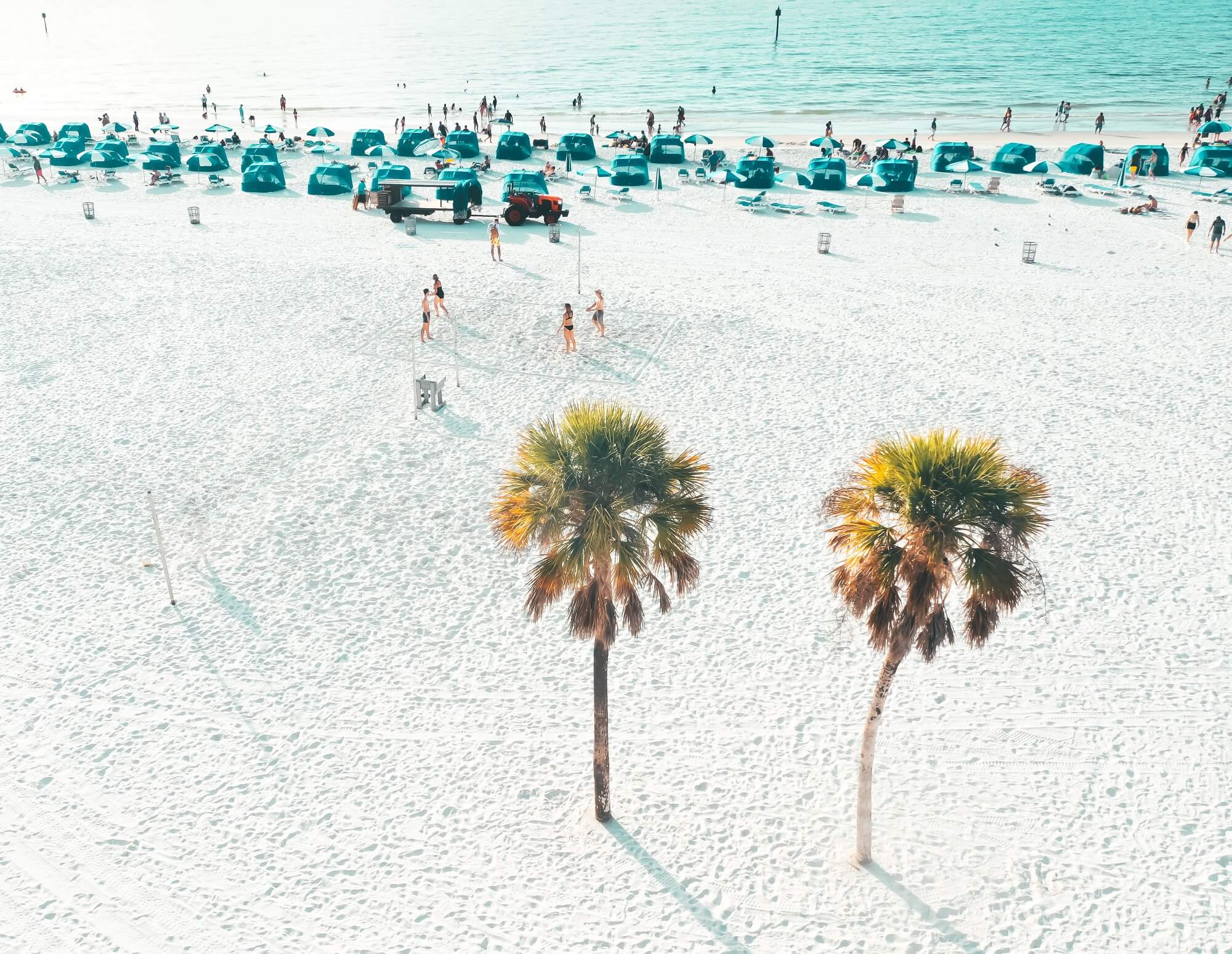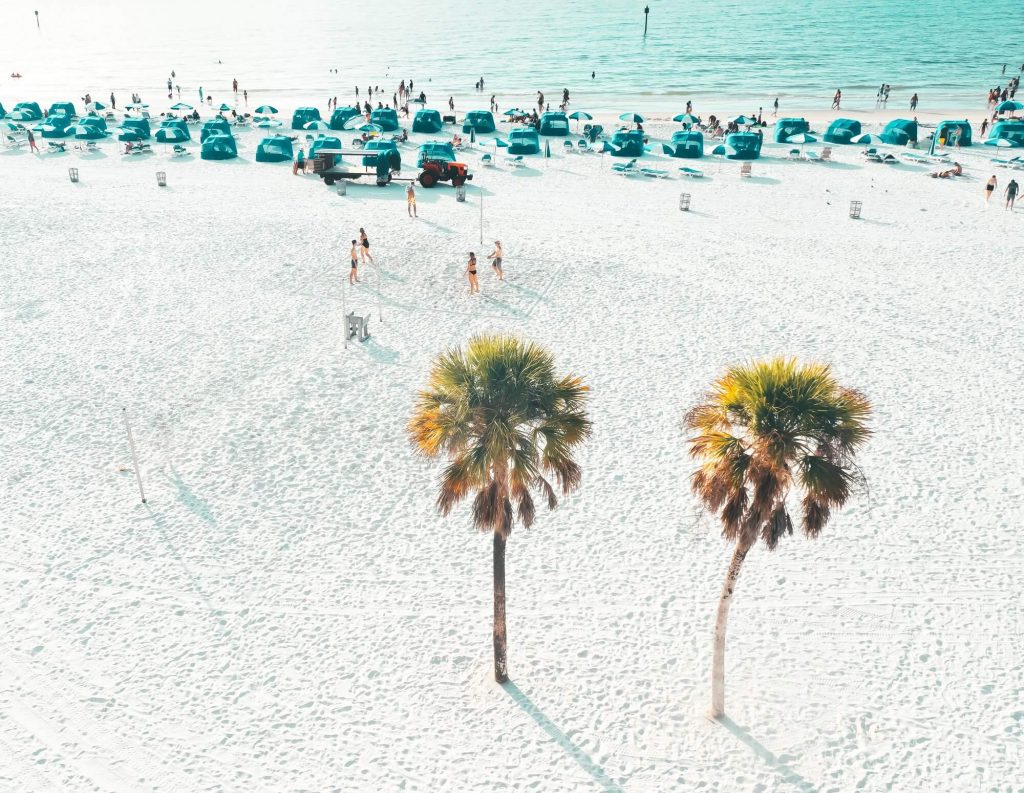 If we talk about the best beaches in the United States we could not fail to include Venice Beach and there is no beach in the world like it. Venice Beach is possibly one of the places with the most entertainment because Ocean Front Walk is a 3-mile boardwalk with a lot of activity and therefore, Venice Beach becomes one of the best beaches in Santa Monica, California.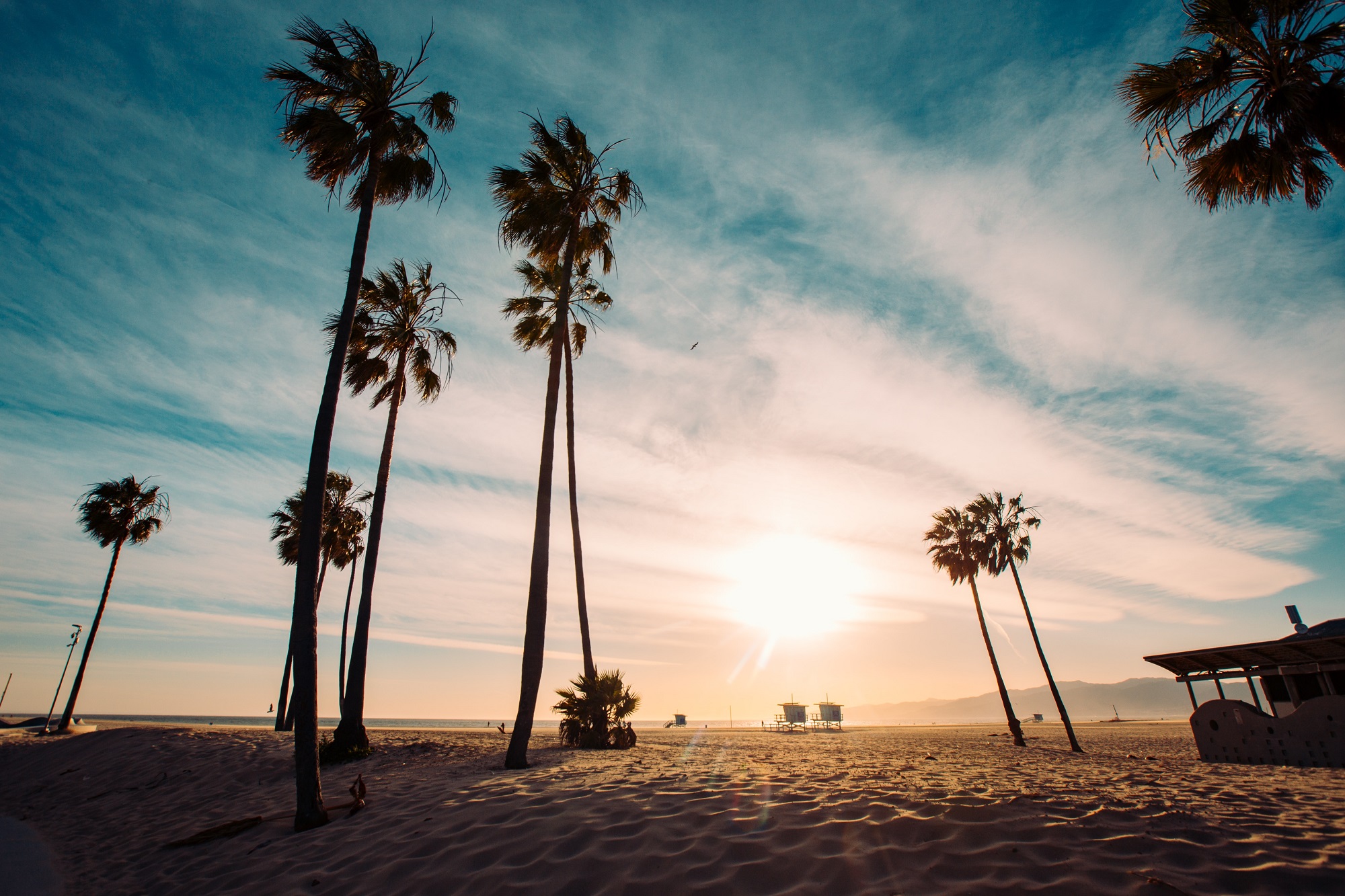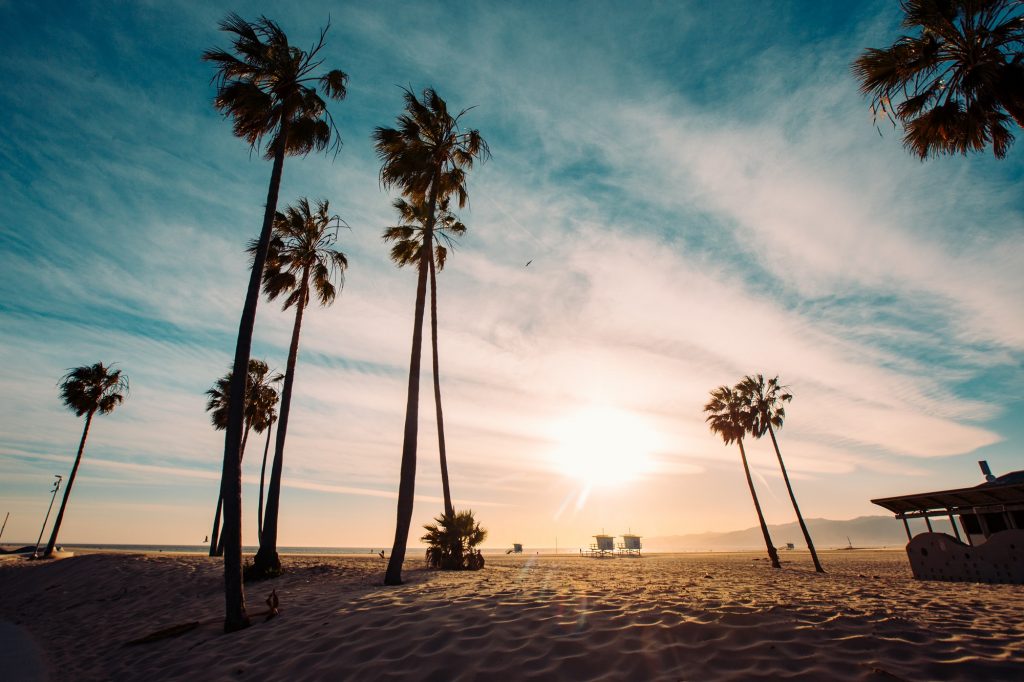 If you want to discover one of the best beaches on the East Coast of the United States, you cannot miss Fort Lauderdale. This is located in Florida and although it is one of the main tourist destinations, you can enjoy one of the best beaches to rest and relax. Fort Lauderdale stands out for its transparent waters, it is always calm, and it is a great landscape.
In addition, we cannot fail to comment that it is not only in a perfect natural environment, but also that you can enjoy a great area of ​​cultural and entertainment offers. If you have time to travel around in this area, another beach that is worth visiting is Jekyll Island, near Jacksonville. On this island, you can find sea turtles and enjoy great landscapes.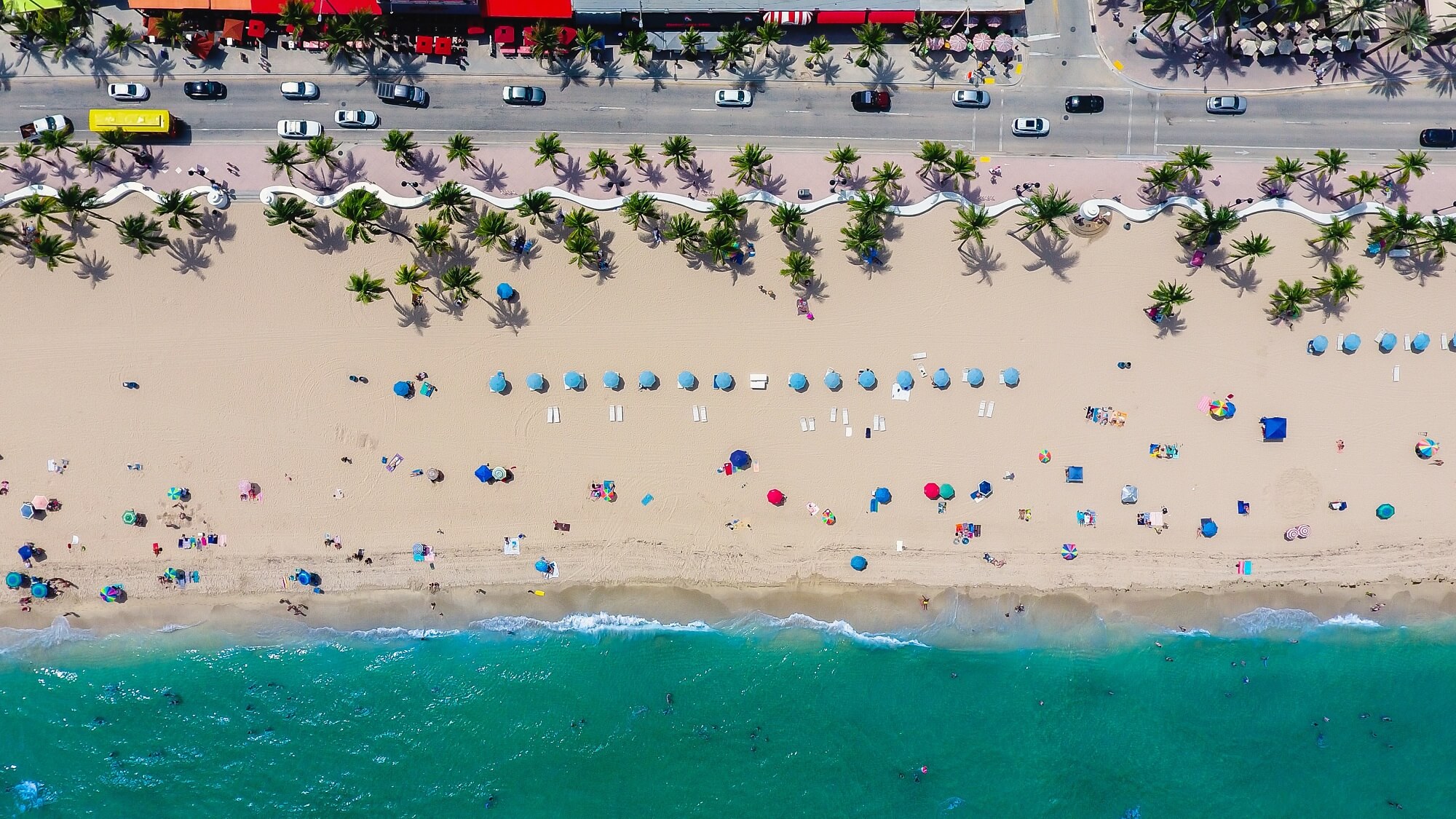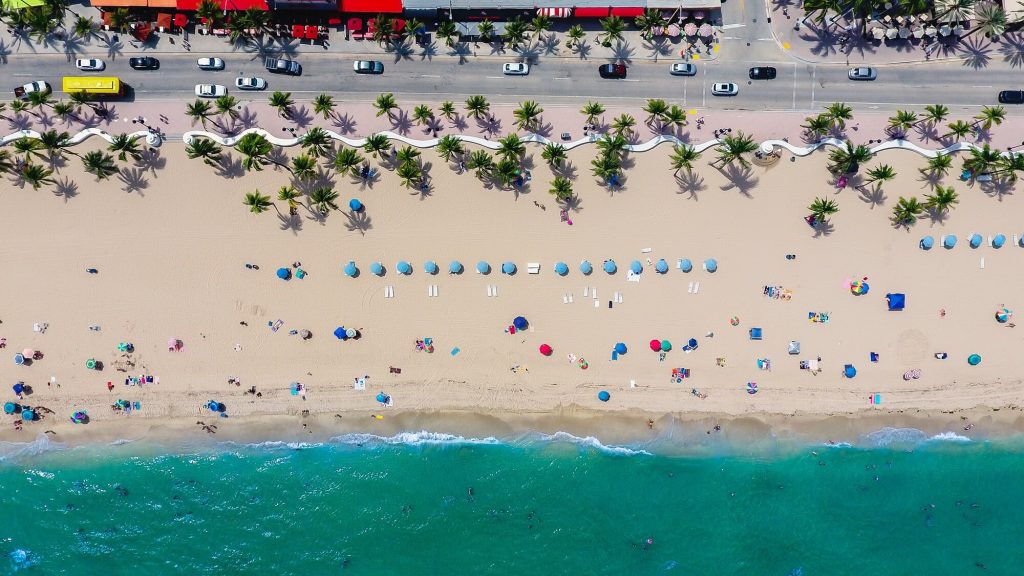 Another beach you can't miss is Half Moon Bay. It is located just a 45-minute drive from San Francisco and has become the perfect place to spend a relaxing time away from all the hustle and bustle of the big city. In addition, if you want to enjoy after a day at the beach, you can visit the many stores and even art galleries in this city.
Also, if you are a fan of surfing you should know that Half Moon Bay is a paradise for surfers and therefore, a mandatory stop in California. One of its most legendary beaches is Maverick and it will surely ring a bell because of its giant waves that can reach up to 15 meters.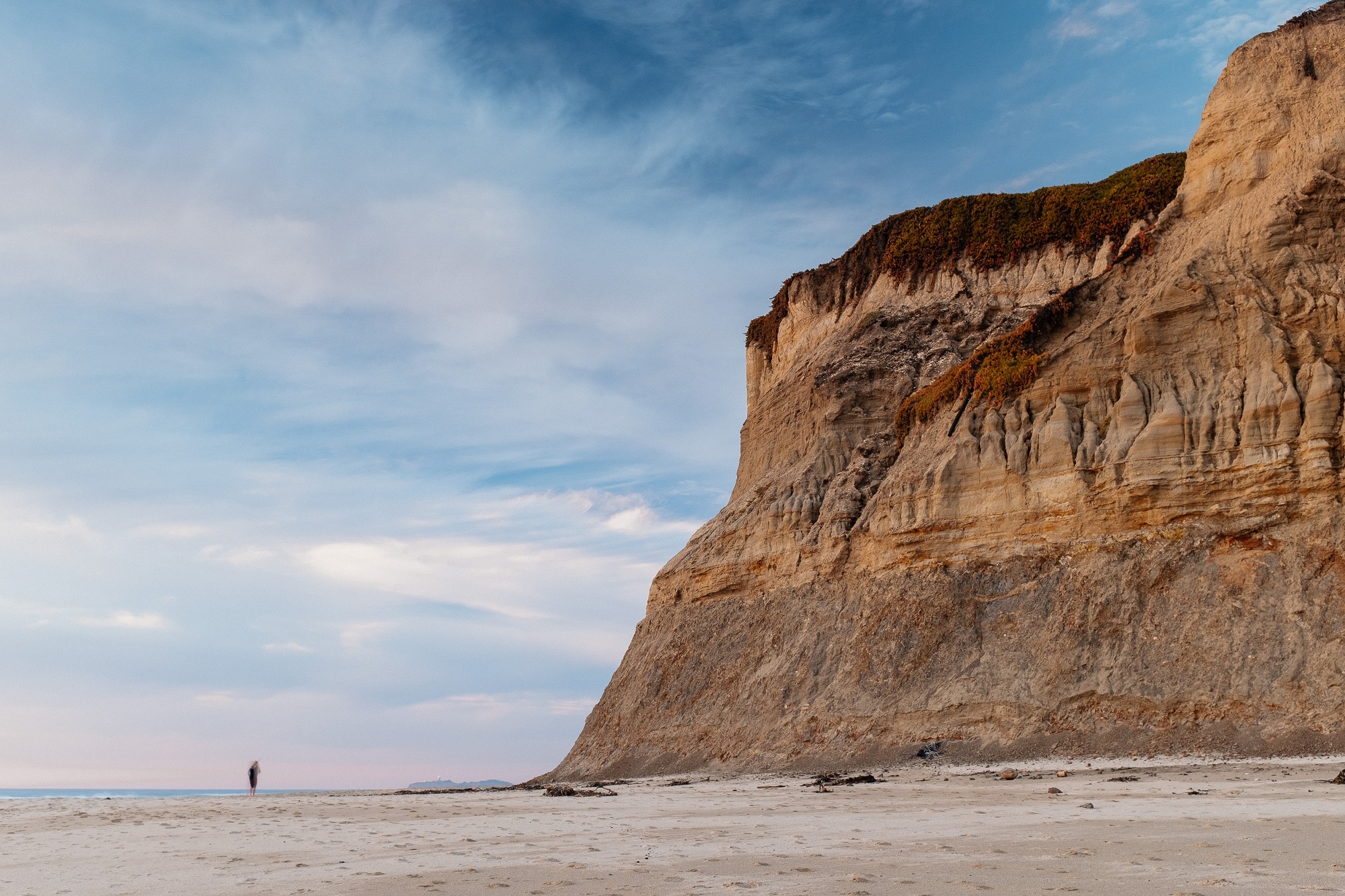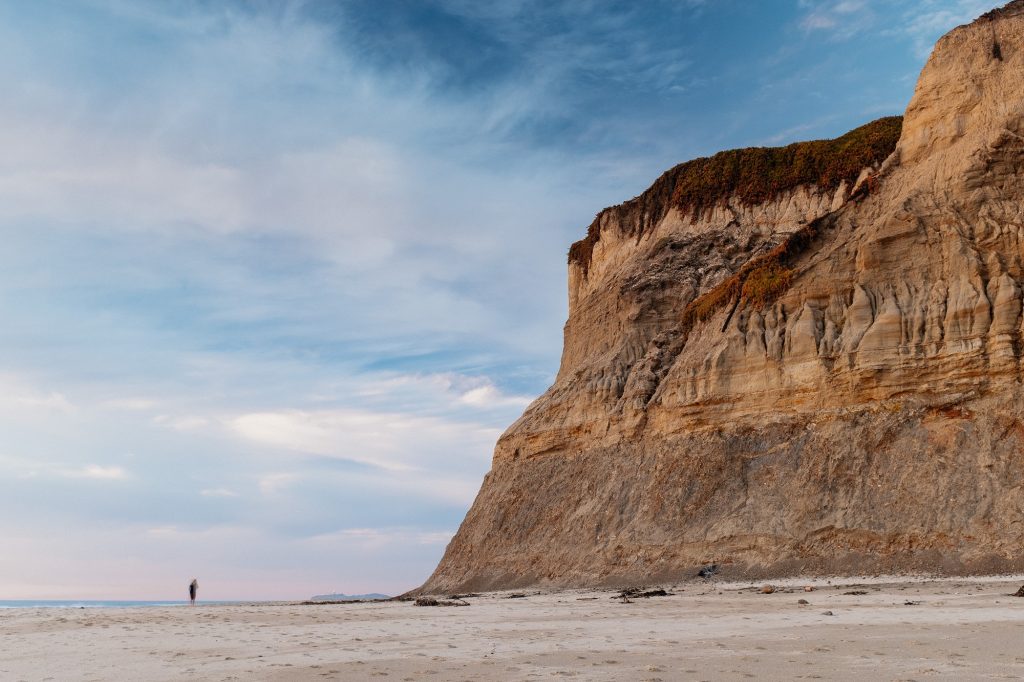 The last beach we want to mention in this article is the Santa Cruz Beach Boardwalk. This is located in the Californian city of Santa Cruz which is well known for the famous clothing brand, very common among surfers and skaters.
We wanted to finish today's article with this beach and we could say that it has one of the liveliest piers in all of California since events such as concerts, fireworks, water sports, and volleyball tournaments are organized in Santa Cruz Beach Boardwalk.