FIND OUT THE BEST CLUBS IN BERLIN'S NIGHTLIFE!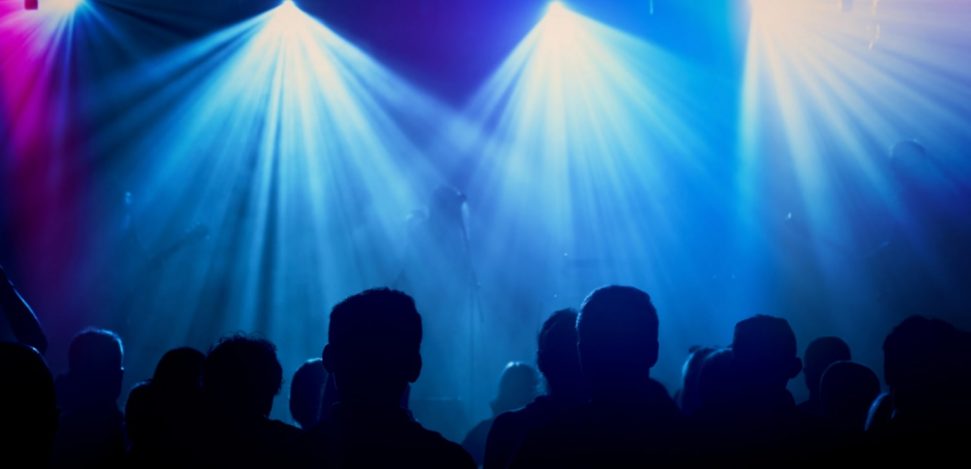 We've talked a lot about art in Berlin, now it's time to talk about music and clubs! Berlin's nightlife is very varied, with plenty of clubs and discotheques. The German capital is home to some of the best clubs in the world, including Berghain, Watergate and Tresor. With the fall of the Berlin Wall, underground clubs started to open. Today, many clubs are located in former factory spaces. You'll also find clubs on terraces or piers, where you can relax or dance in the open air. 
The best clubs in Berlin
Berghain and Panorama Bar
The best club in Berlin and one of the best in the world. It's located in the Friedrichshain district, in a former power station, and is the heir to the gay club Ostgut, which is why it hosts parties such as the Snax Party. Berghain is not only known for sexual freedom and partying until Monday but also for being a "cathedral of techno music" and for its unpredictable entrance policy. In the club's small room, called Panorama Bar, they play house and disco music!  
Watergate
This Berlin nightclub stands out for its elegance, for being one of the oldest in the city and for its program with prestigious international DJs. Not least it's underground "soundtrack": in the mid-2000s, Watergate was the driving force behind minimal techno. The club is also home to drum'n'bass. Another attraction is the building. It offers a good view, thanks to the glass façade and the floating terrace over the river Spree. The downside: it's a bit touristy on weekends!
 

 

 

Ver esta publicación en Instagram

 

 
Tresor
It was the first techno club in Berlin and, in fact, had a great influence on this style of music. It's one of the most famous techno clubs in the world. You'll find it in the Mitte district, in a former power station that used to supply the heating for East Berlin. At Tresor, you can spend a night full of electronic and industrial music. 
House of weekend
One of Berlin's best-known clubs. Stylish and central, it's housed in a former office building with a rooftop terrace offering incredible views. As House of Weekend is located right next to Alexanderplatz, you won't miss the iconic TV tower (Fernsehturm) among the panoramic views. It's also another place to enjoy techno and house music!
Golden Gate
The curious thing about the Golden Gate, located in the Mitte district, is that it's right under a railway bridge, in a former bicycle shop. This underground venue offers techno parties all weekend long (in fact, from Thursday to Monday) and doesn't have a hard door policy. You'll find local DJs, a more relaxed atmosphere and cheaper prices. The club also has a small outdoor space!
://About Blank
Although the three-storey building is neglected and doesn't look like a club, at ://about blank club you can dance to hard techno and deep house music, both on the two small dance floors and in the spacious gardens, where open-air parties are held. Located in the Friedrichshain district near Ostkreuz station, it was founded as a collectively run club. Characterized by its sexual open-mindedness, it hosts the gay party Homopatik 😉. 
 

 

 

Ver esta publicación en Instagram

 

 
Cassiopeia
If you're looking for a more alternative club in Berlin's subculture scene, head to the RAW Tempel socio-cultural space in the Friedrichshain district (on Revaler Straße). The Cassiopeia, with its converted industrial hall atmosphere, offers a varied program of parties, art and concerts, from punk rock to reggae, hip-hop, salsa, electro and hardcore. It also has an outdoor space in the summer.
 

 

 

Ver esta publicación en Instagram

 

 
🎤Are you a hip-hop & rap fan? Discover the best German rappers 
OHM
A small venue that opened relatively recently, in the mid-2010s, and has earned its place. Located in the Mitte district, bordering Kreuzberg, it's very close to other clubs such as Tresor, Kraftwerk, and KitKat. OHM plays experimental electronic music and you'll find a young atmosphere!
Club der visionäre
In the Alt-Treptow district, in the southeast of the city, you can find one of the first discotheques in Berlin and also considered one of the best. Not only does it have an indoor dance floor, but in summer it opens its wooden terrace with a jetty overlooking the Flutgraben canal, next to a large weeping willow tree. The club is small, so it tends to get crowded!
With all these options, are you going to miss the clubbing experience that Berlin offers? 🕺