The best Smoking joint papers and products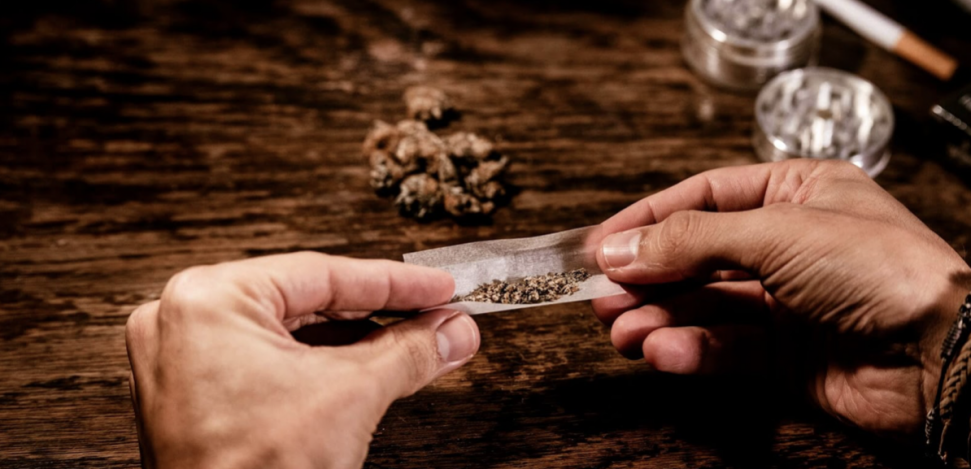 As we have mentioned in previous articles about the brand, Smoking offers a wide variety of products and papers with the aim of adapting to each of the needs of its consumers. Choosing a good booklet is essential to enjoy a good experience, it is for this reason that in this article we will comment on some of the best Smoking joint papers to make your experience even greater.
Best Smoking® joint papers
As we have mentioned, Smoking has many products with which you can roll a joint, and therefore, we will make a small selection of the best Smoking joint papers. It is important to note that we will select the King Size range as we consider them to be the papers that best suit your needs, and they are easy to roll
The first one we want to mention is King Size Brown since it belongs to one of the newest generations of ultra-thin unbleached papers and therefore also one of the most sustainable. King Size Brown is characterized by being an ultra-thin paper, with a high level of transparency that will allow you to enjoy your joint even more. In addition, it is important to note that this type of paper provides an optimum adherence in one go.



The next paper that we want to highlight is King Size Thinnest, the thinnest paper offered by the brand, as well as being 20% lighter than the average number of papers on the market. As we have mentioned, this type of paper stands out for being one of the finest in addition to combining maximum transparency with the most optimal resistance. Finally, it is important to note that it is a FSC® certified vegetable product, without colorants or other additives.
The last type of joint rolling paper that we want to highlight is the King Size Deluxe. This has become one of the brand's most classic papers as it is one of the best ultra-thin papers on the Spanish market since 1998. Thanks to its size and the quality of the product, maximum transparency with the best possible resistance are again ensured. In addition, we must highlight that it is a slow-burning product, with 100% natural arabic vegetable gum, without colorants or added additives of any kind, and like all the other products of the brand, with FSC Certificate.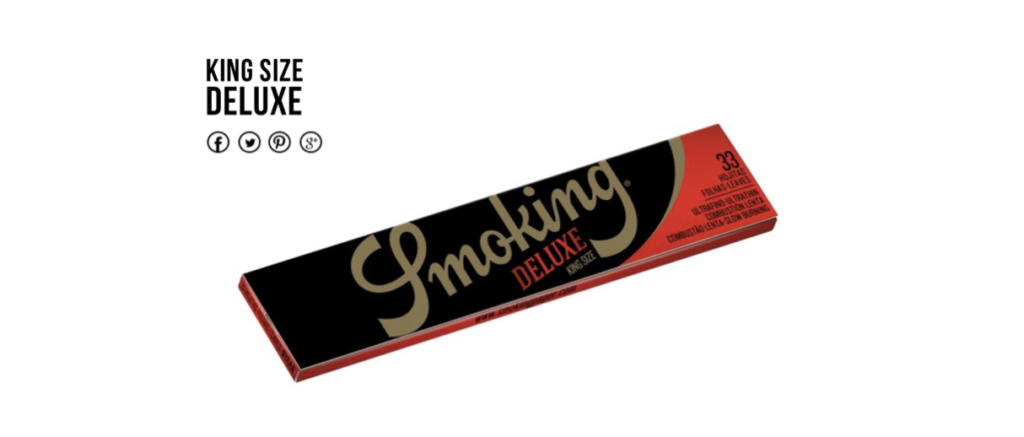 Rolling a joint can be considered an art, and it takes practice to do it right. It is for this reason that if you are not yet an expert, Smoking cones for weed are the perfect solution for you. This product basically consists of pre-rolled rolling papers but in the shape of a cone, in this way, you will only have to fill it and they will be ready to smoke.
The first ones we want to talk about are the Deluxe King Size Cones, these are perfect for adding your favorite smoking mix and being able to relax without worries. The Deluxe King Size Cones are designed to burn slowly and evenly so you can smoke alone or with friends.
The next type of cones that we want to highlight is called 1¼ Brown Cones. These will become everything you need to pre-roll the joint since it is considered one of the best products you can use.
Finally, we want to mention the Brown Cones King Size. Like the rolling paper in this range, this type of cone is one of the most environmentally friendly and is characterized by being one of the latest generation ultra-thin unbleached papers. It is the latest revolution in products and the conical shape allows you to roll a perfectly shaped cone tip. A perfect basis for your own conical rollup. In addition, it is important to point that as its name indicates, this cone is 1 ¼, and therefore, it is shorter than the Cones Deluxe King Size.
In addition to all the papers and cones, Smoking also offers many other products, among which the rolling machines stand out. Currently, we can find different types of machines that allow us to roll our joint or cigarette. Taking into account that the best papers to roll a joint are those of the King Size range, we want to highlight two types of machines.
Standard Rolling Machine 110
The Standard Rolling Machine 110 is perfect for all those who use the King Size paper format which is 110mm long. This type of machine is made of methacrylate and they are the most suitable for all those people who want to make their own cigarettes.
Metal Rolling Machine 100
The next category we can find is the Metal Rolling Machine 100 and it is also the perfect machine to fill cigarettes. It is important to note that unlike the one mentioned above, metal is used for this machine.
As we previously said, rolling a perfect joint is an art, which is why we will briefly explain how you can roll a perfect joint.
In order to do this, you will need your favorite variety of herb, the cigarette paper of your choice, a filter tip, something to press the joint, and if you want, a grinder. The first step is to crush the marijuana and later fill the joint in one of the papers that we have mentioned above. Once you have placed the marijuana, you must distribute it on the paper and perform the most important step, rolling the joint.
In order to do this, you must gently roll the joint while sliding your fingers from left to right so that it is easily distributed. Additionally, you will need to roll the paper, back and forth to ensure that the paper is positioned correctly.
Last Minute new From Roll & Feel Sign-up
Stay in touch with our latest
news