The best Street Photography Tips to get better pics!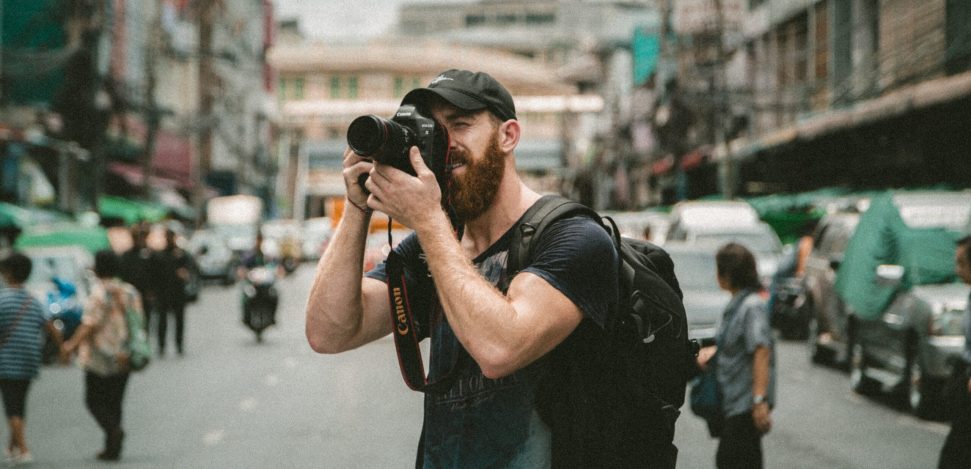 In our
Art
section, we have spoken in numerous articles about Street Art and how it has experienced great growth in recent years. Street photography has become a great artistic expression since, in the end, each photographer reflects and portrays what most catches their attention in people's daily lives. We could already see this in our article about
the most famous street photographers in the world
. And it is for this reason that in today's post we want to talk about the best street photography tips so that you can take the best photos.
What is Street Photography?
In case you still don't know, we want to start this article by trying to make a brief explanation of what Street Photography is. Street photography, or also known as urban photography, is a type of photography that aims to portray and document everyday life and society on the streets. It is important to clarify that this genre of photography should not be confused with social photography or even photojournalism since street photography does not have a defined objective. In this way, what is intended through urban photography is to capture the essence of a place, be it a street, a neighborhood, or a city. We want to emphasize that street photography is based mainly on observing, taking the necessary time, and knowing how to capture the best opportunity.
The best Street Photography Tips
Next, we want to comment on some of the tips that we consider most important. Although there are a series of recommendations, we encourage you to explore and venture with your camera or your mobile.
The camera is not that important 
One of the first aspects we want to highlight is that the camera model, the brand, or the lens, are not factors that will directly influence your type of street photography. Nowadays, there are numerous mobiles that have a great camera, so if you want to start in photography, any resource is welcome.
Whether you use a mobile phone or a camera, the important thing is that it always goes with you. The good thing about street photography is that you can always find a situation that surprises you and that you want to capture. Therefore, it is necessary that your camera or the device you use is always within your reach in that decisive moment.
Street photography arises from spontaneity and momentary situations, so it is necessary that you forget about planning your photography and simply capture unique moments, especially of people on the streets. Although it is necessary to forget the outlining, it will be necessary to master the composition for your photography to be perfect. Practice to point and shoot in your street portraits and you will find a composition that suits you best.
As we have commented before, street photography is characterized by observing and waiting for the perfect moment in which something unique happens. Therefore, we recommend that you observe, be patient, and wait for the environment to surprise you because it sure will! While you wait, you can try to choose a good spot in a busy street and pre-focus your camera, or prove the shutter speed, to catch a great street shot.
As we mentioned in our previous article on the
Best tricks and tips on iPhone photography
, the wide-angle lens allows you to explore new perspectives and gives you a great sense of spaciousness in your street photos. Currently, the vast majority of mobiles incorporate this type of lens in their cameras so you can explore this type of photography whether you have a camera or a mobile phone!
5 Street Photographers you should follow
Social networks have become one of the best places to look for inspiration and artistic references. Next, we will comment on some of the best photographers that you should follow on Instagram.
The first artist we want to recommend is Craig Whitehead or better known on Instagram as
@sixstreetunder
. This London photographer is characterized mainly by the way in which he envelops himself in the environment and by the treatment he does on the blacks and shadows of his photographs. If you want to discover the process of their creations, do not hesitate to see their Instagram Stories as it shows all the making-off.
Minimalistic tattoos have been a trend since a few years ago and will continue to be a trend for much longer. This type of tattoo consists of thin black lines with a lot space between them to be filled in. Normally, they are simple but elaborate designs with a lot of details.
Ilker Karaman,
@krmnilker
on Instagram, is another of the photographers we want to mention. Through his street photography, what he intends is to show Turkey in a way that is very different from what people are used to seeing the country. His street photographs stand out above all for their vibrant colors and the great work he does with contrast and lights.
In this list, we wanted to highlight the Lithuanian photographer Roza Vulf since her photography is totally free and does not follow any marked and defined style. Through the vast majority of her photos, she takes female portraits in many different areas. Don't miss the work she shows at
@rozavulf
.
@rawfile
is the next artist we want to include in this shortlist of photographers. Sergio is a photographer from Los Angeles, who stands out for taking one of the best compositions in street photography. He also makes a great treatment of his black and white photos.
The last photographer we want to mention is Jontxu Fernández, despite not having a large number of followers like the last mentioned photographers. @jontxu_fernandez stands out for taking a very special and very delicate street photograph.
Last Minute new From Roll & Feel Sign-up
Stay in touch with our latest
news