New TikTok Virals videos and users you must follow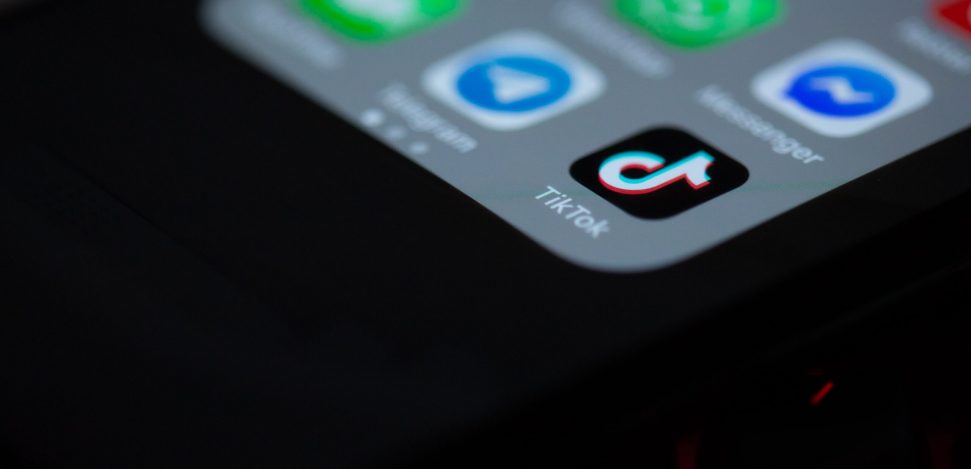 TikTok has become one of the most popular social networks in recent months and we can affirm that this platform has become the best companion for many people in the months of the pandemic since many people have explored their creativity through videos. In previous articles, we already talked about some of the most famous TikTok dances and in today's post, we want to comment on some of the most viral videos and the best users that you should follow so as not to miss any of their creations.
The best viral videos of TikTok
We will start this article by highlighting some of the most viral videos of TikTok in recent times, specifically, we will make a top 10 of the best videos on this social media.
The first video that we want to include is from the young Bella Poarch, which is recorded by dubbing the voices of the song M to the B. With a video of only 10 seconds, Bella Poarch has managed to create the most viral video of the entire social network as it has more than 530 million views, 43 million "likes" and more than 1.4 million comments. To make this video, Poarch only used the "Lip sync" function while filming with the music video of Jvke, another well-known tiktoker.
Discover the most viral video of all Tiktok!
The second most prominent video and also one of the most virals is the one that a man also recorded for about 10 seconds while he was riding a scooter drinking juice. What has made this video viral is the music that was playing in the background since it was the song "Dreams" by Fleetwood Mac. Although the first video, of Bella Poarch, has no rivals in terms of reproductions, this video, in particular, managed to accumulate more than 72.3 million reproductions and 11.8 "likes".
Check out the Morning Vibes video!
The third most viral video is the one made by Caitlin Reilly and her telework parody. Specifically, through this video, she showed the type of co-worker that everyone hates in Zoom meetings. Thanks to this parody, Reilly obtained more than 5.5 million views and more than 10,000 comments on her video.
Laugh at the telework parody!
The next most viral video on TikTok is the famous Renegade dance performed by Jalaih Harmon on one of the NBA breaks. At this moment, both the cheerleaders and the team mascot did not hesitate and instantly joined the dance. From that moment, many famous people decided to imitate the Harmon dances, which probably got the authorship of the fashion steps of the year.
Learn the most famous dance in the NBA!
Will Smith and the mirror 
In this top 10, we could not miss a video of a famous person, and what better than a video of Will Smith. The actor managed to go viral by joining the challenge of "Wipe it Down" which consists of cleaning a mirror with a look and then appearing with a totally different version. In this case, the actor showed after each pass some of the characters that he himself played in Men in Black. With this video, Will Smith got more than 260 million visits and around 19 million "likes".
Discover the two versions of Will Smith!
The next most viral video is also one of the most surreal dances of the year. In this video, a famous animated alpaca appears that dances to the rhythm of the song "My bread su su sum yum yum yum". The song is part of an advertisement for Russian cereals and it is a very catchy tune that the users of social networks loved. Although it may seem strange, this video had more than 145 million views and 18 million "likes".
The extinction of the dinosaurs
The following viral video represents a conversation between an "angel" and "God" who talked about the extinction of the dinosaurs. This video has become one of the most-watched videos thanks to Eliza Petersen's play on words between "meatier" and "meteor". Specifically, it managed to obtain almost 20 million views and 43 thousand comments.
Is it a meatier or meteor?
Actress Tabitha Brown often makes videos about vegan recipes, and what was intended to be a tutorial ended up becoming a viral video. In this one, Tabitha teaches viewers how to peel a carrot to make it look like bacon. Through this viral recipe, she managed to get 20 million views and 3.6 million "likes".
Discover how to turn your carrots into bacon!
TikTok has become the perfect platform for many people since not only can you find absurd videos, challenges, or dances but also, many people use TikTok to show their creativity as Julian Bass did. Through this video, Bass shows his originality by transforming into different superheroes including special effects characteristic of each one of them. Thanks to his fantastic creation, many users began to imitate this video, thus achieving 15 million views and 3 million "likes".
Transform yourself into the best superheroes!
The last video we want to comment on is the one in which Hart shows himself dancing in sync with his goose. They do it to the rhythm of the catchy song "A goose throws it back" and thanks to their perfect dance they have managed to obtain more than 18 million views.
Don't miss the great dance of Hart and his goose!  
The best accounts you should follow on TikTok
As we mentioned at the beginning of the article, we also want you to discover some of the best users.
The first user we want to mention is @zachking and this is because he has become the king of magic and optical illusions. If you want to enjoy good content, Zach King is undoubtedly the best at it.
The next one we want to highlight is Younes Zarou or better known as
@youneszarou
. This tiktoker stands out above all others by showing his viewers the making-of of all his creative photos, how he uses everyday products and how his whole creative process is.
The last recommendation we want to make is Salinakilla. Through her account, she makes numerous dance videos but she is also a great makeup artist and also shows all the makeup recreations she does. Without a doubt, her content mesmerized you and will make you spend hours watching her videos.
Last Minute new From Roll & Feel Sign-up
Stay in touch with our latest
news