THE BEST TV SHOWS OF 2021: THE ONES YOU CANNOT MISS SO FAR!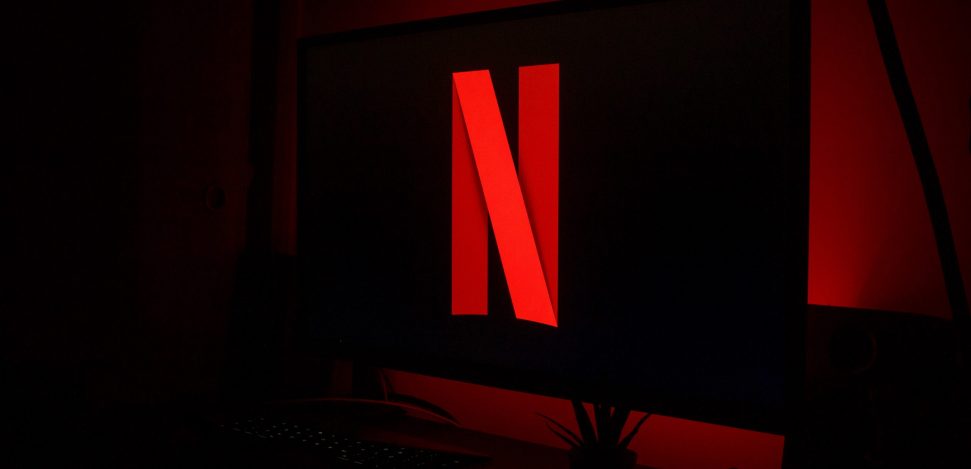 Talking about series and movies is never easy, and there are so many different tastes that it complicates the work a bit for those of us who have to recommend series. Despite this, we are going to try to recommend to you in this new post the best series of 2021 so far and the ones that you undoubtedly have to watch at some point.
Top 10 best TV shows of 2021
If you have already read our previous posts about some of the best series to relax, the best mini series… you have been able to verify that year after year a large number of series are released, and this year, it was not going to be less. New year, new series, new characters to fall in love with … The productions do not stop in 2021 and therefore, we are going to comment on the news that you cannot miss so far.
Mare of Easttown
To start a post about the best tv series of 2021 and not talk about Mare of Easttown first would be a mistake. A small town, murders, mysteries, mental problems, and many suspects. All this is what you will find in the new series starring Kate Winslet, and we could affirm without any doubt that the series is even better because of the excellent performance that Winslet does as the detective in charge of solving all the cases that will happen throughout the series.
So at first glance, it may seem like a boring series or just another police story, but we recommend that you include this series in the first of your list of pending things to see.
Ah, we forgot! You can find this show on HBO.
The Serpent
Another series that has managed to capture millions of people is The Serpent. This is a fiction series based on real events. Specifically, it talks about the story of Charles Sobhraj and his girlfriend Marie-Andrée Leclerc and how in the 70s they were dedicated to kidnapping and murdering tourists in different parts of the world, although normally it was in Thailand, Nepal, and India.
We have to warn you that at first, it may seem like a slow series, which is difficult to start but we also have to warn you that it is one of those series that improves with the passage of the chapters. Despite this, if you are a big lover of crime thrillers, The Serpent is the series for you.
In addition, we cannot stop highlighting its fantastic photography and its incredible outfits that will make you teleport back to those years. If you want to start watching it, you just have to go to Netflix and start enjoying it.
Lupine
We have already talked about Lupine in our previous articles but we have to talk about it again because it has become one of the most-watched Netflix series in recent years.
We fully understand all the reproductions that Lupine has had and the series is fast, very easy to see, and entertaining. The series is still an adaptation of the novels of the writer Maurice Leblanc. It is very well done since as we said, it manages to hook the viewer from the first moment.
It is a surprising, funny story that also deals with important current social issues such as social class and racism. Due to Covid-19, they had to divide the first season into two parts and everything indicates that there will be the third part of this story.
Genera + ion
If you belong to Generation Z and you are one of those people who saw Euphoria in one day and loved it, you cannot miss Genera + ion. HBO brings a new series that reflects what adolescence is supposed to be today. Through the characters, it is shown how young people explore their sexuality, get to know their personality, their tastes, and how social networks are today, their main tool to communicate.
In addition, another very cool thing about Genera + ion is that it does not stay in the superficiality of the issues and tries to reflect in a real way what a generation that struggles for freedom, sexual discovery, and new identities and gender fluidity feels.
We could say that the aesthetics, its characters, the emotional conflicts, and everything that is told in the series make it one of the best LGTBI series that every teenager and person should see.
It's a Sin
We return to an HBO series because this streaming service is succeeding with its novelties. Specifically, we want to talk about the It's a Sin series. This is a series by Russel T. Davies and it returns to portray and explain the life experiences of homosexuals.
Like the series that we just mentioned above, It's a Sin is a show that must be seen by all young people and it is through this series that they will be able to know the true importance of HIV and AIDS.
Previously, in 1999, Russel T. Davies already represented the LGTBIQ + collective through Queer As Folk and It's a Sin reminds us a bit of that origin. Specifically, this new series takes us back to the 80s in London and through all the characters that appear, it aims to reflect how HIV and the first cases of AIDS were experienced then.
As we said, this series has to be seen by all young people since they will enjoy an exciting series while it lasts. A series that leaves behind social stigma and shows how a group of young people come together to live freely and honestly with themselves.
Behind her eyes
Possibly while scrolling through the Netflix catalog you have come across Behind her eyes and although it was not the biggest premiere in the world, it has managed to sneak into the most viewed on the platform.
We meet again a thriller full of mystery with twists in the story that will surprise you and that will make you want to see more and more chapters.
As we said with The Serpent, at first this series may also seem slow and it is difficult to start since it is one of these stories that you have to be attentive to during all chapters. Even so, each chapter will make you want to know more and know how the story progresses.
Behind her eyes is a series that is based on the novel by Sarah Pinborough and we could say that we are facing the craziest series of 2021. We do not want to reveal much about the plot, you just have to know that each person who participates in the series hides many secrets and therefore, each turn in the story will make it capture you more until you reach the end that will make everything make sense.
Calls
Another of the best shows of this 2021 that could not be missing in this post is Calls. This one is from Apple TV + and we say that it is probably one of the most original and different proposals that have been created throughout this year.
Calls is an audiovisual experiment so it could be more of a podcast than a series, but we assure you that it is done so well that you will love it. Actually, the concept of Calls is very simple and therefore it surely works as well.
You as a spectator will hear phone calls that occur in different characters and in which a number of paranormal phenomena occur. We said that it could be more of a podcast because, on the screen, you will only be able to see the waves moving and creating strange shapes. The topics that are talked about are so different that each one of them will surprise you, time travel, monsters, science fiction…
Young Royals
We believe that Young Royals is one of the last series that Netflix has released and that it has become a success, especially among young people. It is a story that at first it may seem like the typical teenage story, but let us tell you that it is not like that at all.
This series is one of the great surprises of Netflix and once you finish Young Royals you will realize that the story that is told goes far beyond posh teenagers, royalty, and boarding schools. In the first chapter it is normal that you think that the protagonist, Prince Wilhelm is a posh boy who only knows how to behave badly and that for his bad behavior he is sent to boarding school.
This perception changes as the series progress and we could say without any doubt that the success of this series is due to the fact that it tries to portray and reflect a real adolescent, with his fears, his sexual discovery, and everything that being young entails.
We also warn you that yes, Young Royals is a good series although you do not expect it to become the best series you have ever seen. It will be a story that entertains you and makes you have a good time.
The Nevers
Another great HBO series that you must see if you are a fan of fantasy series. The Nevers was affected by some accusations against its creator, Joss Whedon, but the series can be traced thanks to Phillippa Goslett taking command of the series.
Although today there are many similar series, The Nevers stands out above any of those you know since it is a science fiction series that also merges with a period series. Through this story, you will move to London in 1896 when women of the Victorian era, without knowing how, began to acquire supernatural powers.
Throughout the story, this group of women is followed, who are also controlled by the government and at the same time other types of events happen.
At first glance, the story can be a bit difficult and it is that many people consider that in some moments, the plot of the series is complicated. Even so, it stands out above all the aesthetics and the visuals.
The Underground Railroad
The last series we want to recommend in this post is The Underground Railroad, this is a miniseries created by filmmaker Barry Jenkins, director of Moonlight and The Blues of Beale Street.
The Underground Railroad is based on the novel by Colson Whitehead and deals with the issue of racism with quality and surely like never before in an audiovisual piece.
It is a series that is characterized by having a complex, philosophical narrative that will make you think since it makes a real portrait of the slavery suffered by millions of people in the United States.
In addition, its complexity is also based on the fact that the director, to portray everything he wants to explain, plays with the past and the present, thus creating a magical realism between what is true and what is fantasy.
Undoubtedly, because of the subject, because of how it is telling, and because of all the analogies that are made in the series, it has become one of the great jewels of 2021.
As you have seen in this post, there are many series worth watching. All those that we have not been able to comment on would remain because otherwise, it would become even more eternal. If we continue like this, we could say that 2021 will become a great year for series and audiovisual productions.