THE FUTURE OF SUSTAINABLE TOURING: COLDPLAY'S ECO-FRIENDLY TOUR 🌏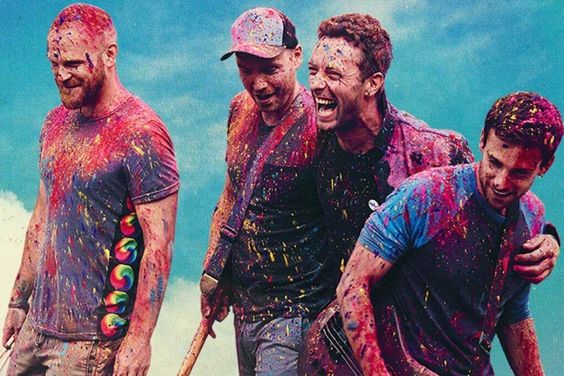 Yes, what you read, the band will make their "Music Of The Spheres" tour as sustainable and low carbon as possible! Stay, because we are going to tell you about the best sustainable tour in the world! 😉
Coldplay's eco-friendly tour 
Chris Martin's band is committed to making this tour as sustainable as possible, so that all activities during the tour, from travel and energy supply to the choice of materials and equipment, are in tune with environmental protection.
To meet this goal, Coldplay has hired a team of experts. One of the key measures will be to avoid fossil fuels, where possible, and to use biofuels. The band also announced the use of solar shingles, as well as the purchase of green energy for use during concerts.
In addition, a significant amount of electricity will be produced by the audience in two ways: the first involves the installation of a kinetic floor for the steps to produce electricity, and the second involves the use of stationary bicycles that produce electricity, which will be available to the audience.
Ticket sold = green planting!
Coldplay will support forestry, nature conservation, green energy and carbon capture technologies by funding the planting of millions of trees, one for every ticket sold.
Also, the stage will be equipped with energy-efficient LED screens, lasers and lighting that reduces energy consumption by 50 percent compared to standard equipment. Even the shredded paper will be 100 percent biodegradable, while the luminous wristbands for the audience will be made of 100 percent plant-based material, and their electronic components will be reused for the next tour.
"We are aware that the planet is facing a climate crisis. That's why we've spent the last two years consulting with environmental experts to make this tour as sustainable as possible. We won't do everything right, but we are obligated to do everything we can," the band expressed on its Twitter account.
The sustainable touring began on March 18 in San José (Costa Rica), will pass through the Dominican Republic, the United States, Mexico, Germany, Poland, France, Scotland, England and will end in Rio de Janeiro (Brazil) on September 10th.
The promise of a sustainable, low-carbon green touring is just the latest of Coldplay's environmental feats. The Grammy Award-winning group also joined the 24-hour Global Citizen Live worldwide broadcast in September 2021 to defend the planet and defeat poverty, taking to the stage in New York's Central Park, and even tweeting directly to world leaders to mobilize climate finance pledges in support of the Global Citizen Live campaign. 
Are you looking for more information about sustainability? Don't miss our article with the most sustainable cities in the US!