THE GREATEST E3 ANNOUNCEMENTS TO RECAP!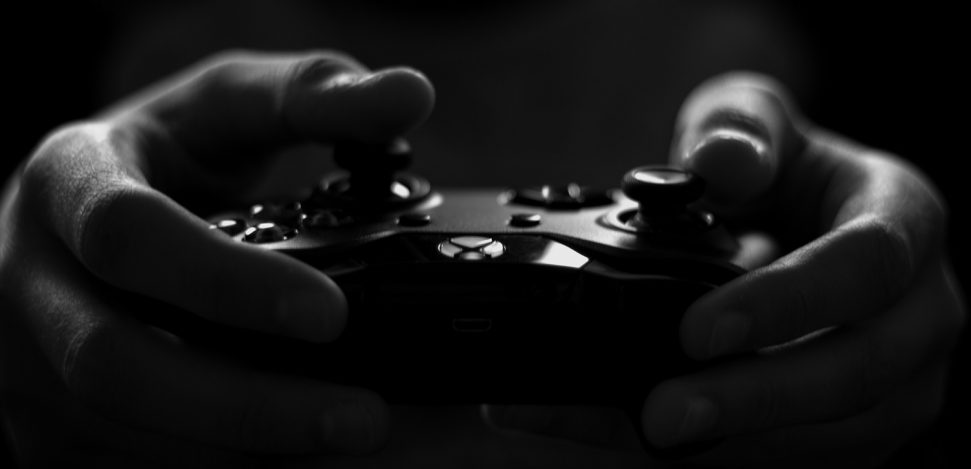 If you are a lover of video games, and especially of the incredible creations that Bandai Namco or Electronic Arts can offer you, you will know that this year the E3 that you were waiting for so long to know the new titles and new stories for the games that you were definitely waiting for had their continuation already took place.
If you still don't quite understand the Electronic Entertainment Expo, but you love spending hours in front of your favorite console, don't worry, we'll explain what it's all about, so you won't miss it next time.
Get comfortable because we will bring you the best information about this wonderful expo where the best of Pc Gaming Show, Xbox Series, Nintendo Direct, among others, will be shown.
What is E3?
Well, the first thing you need to be very clear about is what E3 is.
The E3 gaming event corresponds to several days of exhibitions in which announcements of utmost importance for gamers are made. In fact, this is the most important exhibition in gaming, because the most important video game developers in the world present new titles to the community that anxiously awaits this meeting.
We will now take a look at the best video games presented at e3 with a brief summary.
The Legend of Zelda Breath of the Wild
We can't deny that this is one of the video games acclaimed by fans, who have been playing it for so many years. Over the years they have been perfecting both its graphics and its stories, which is why it continues to transcend generations. How many times did you not enjoy playing the ocarina or going out to tour the villages on horseback in its first installments?
At the E3 event, the trailer of the new version Breath of the Wild 2 for Nintendo Switch was shown at the Nintendo Direct of the Electronic Entertainment Expo 2021.
In just 1 minute 30 seconds we could see some signs that will make the most creative and fanatics start to build incredible theories, and that it will be released in 2022.
Halo Infinite
Another one of the great expectations of the day 2021 of the E3 is Halo Infinite. Considered as the star franchise of Xbox and Bethesda.
The news for this video game was the new multiplayer mode, specifically the gameplay of the campaign mode.
And you can have it in your collection for Christmas this year. Besides, you will have support for up to 120 FPS on compatible TVs.
Far Cry 6
For its part, Ubisoft, the company that creates other titles that attract players, could not miss the opportunity to present Far Cry 6. A preview of the game was shown in the form of a trailer about Anton Castillo, who will come to life in this version as the new villain.
Who is also ruling "cloak and dagger" Yara Island?
Elden Ring
During this Summer Game Fest, fans were fascinated with Bandai Namco's presentation of the Elden Ring.
In fact, after showing the preview of this videogame, the creators were full of praise. In addition to being one of the most anticipated titles since it was announced last E3 2019.
Based on a fantasy-only universe, this game has been recognized for the setting it shows, which surprises by the constant gloom as well as its intrigue. So you will love it if you love dragons, trolls, and giant beasts.
Mass Effect
This was another of the most anticipated during the last edition of the Electronic Entertainment Expo 2021 and was created by Electronic Arts.
But beyond new stories, what you can find in this new version is its remastering of the first three titles. And all this you can get from this very year.
Forza Horizon
And since not everything can be fantasy worlds and conflicts in space, comes a new installment of Forza Horizon, one of the best motoring video games. There are even those who mention that this was one of the most anticipated games of E3 and belonging to the Xbox series house.
Dragon Ege
For a long time, it was rumored about a new release for this saga, which would be the fourth one. It was even thought that it would finally give an unexpected appearance during the E3 games of 2021.
But what happened was that the presentation of this video game was postponed. Therefore the fans were left with the desire during this edition.
Age of Empire 4
If you consider yourself a lover of the traditional and of those video games that take you back to your childhood or adolescence, in October this year you will have access to Age of Empire 4.
It will be available for PC through Xbox Game Pass and Microsoft Store. Even during the last E3 meeting that gathers the best game creators, a new unpublished trailer of Age of Empire IV was shown to the attendees.
Resident Evil Village
We can't fail to mention a classic of classics. Resident Evil is one of those video games that continues to conquer new players and keep the old ones in love.
It was through this last Electronic Entertainment Expo that they talked about the work they are doing for additional content. Resident Evil Village will be available for purchase in the coming months.
Battlefield 2042
Undoubtedly, Battlefield 2042 is another of the most awaited by fans and experts in the entertainment industry. If there is a video game that fights for supremacy in the category of shooter games, it is this one. It always fights side by side with titles such as
Call of Duty
What most caught the attention and left many with their mouths open was the inclusion of virtual combat modes to a new level. So now you can board tanks, planes, or helicopters.
Mario + Rabbids Kingdom Battle
Did you think we were going to forget about Mario? In taste, there is nothing written, so if it is about the world of Mario there are many followers. And the fact is that this plumber has been able to reinvent himself over the years.
With this new version, you have the possibility of accessing a turn-based strategy mode. So each character will defeat opponents in rounds.
As you can see, E3 has once again left fans speechless waiting for the best titles of the year.