DO YOU DARE TO THE GRILLZ FOR TEETH TREND?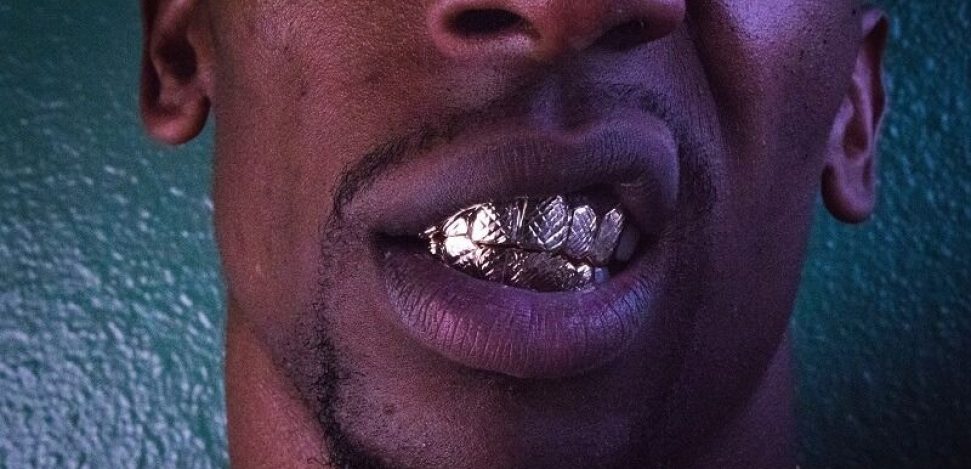 Do you have food between your teeth? Do you have to make an URGENT consultation with your dentist? Did you stain your lips with lip rouge?
No! Ladies and gentlemen…. they are Grillz! What do we talk about when we talk about Grillz for teeth?
In recent years, who resurfaced the fashion was the Catalan singer Rosalía, and as everything she touches sets a trend, no one else wanted to be left out. So much so that after showing off her luminous smile, many artists wanted to get on the Grillz style.
What is Grillz on teeth?
Grillz is appliqués or a kind of bling grill, which is embedded on the original teeth for aesthetic purposes.
They are the latest fashion trend in metal ornaments -although they also exist in silver and gold- and had their first timid appearances in the 80s, in the mouths of hip hop and urban gangsta artists.
Rosalía made them popular again, and from that moment on, Grillz gained more and more ground!
Types of Grillz for teeth
Grillz, the dental gem of the moment, is usually made of gold, silver, and platinum, but there are those who wanted to give a twist to the matter and embedded precious diamond cut stones.
What is certain is that they cannot be made of flimsy materials, on the contrary, they need an important structure to remain attached to the teeth and not hurt the mouth. 
What is this fashion of putting Grillz on your teeth all about?
Far away and a long time ago, this type of jewelry was already used in 2500 A.C. and it was the Etruscan women who wore them because they gave them status and power.
Nowadays, the trend came from American artists related to hip hop and street music, who wore them on their teeth to give a differential touch to the look.
Eddie Plein is the one who started the trend with his gold sleeves specially designed for Flavor Flav and then for other New York rappers such as Big Daddy Kane and Kool Rap.
Plein then moved to Atlanta, where he designed slightly more elaborate Grillz for Outkast, Ludacris, Lil Jon. In 2005, rapper Dirty South wore them at his shows, and it was a hit.
Regardless of when the movement started, the truth is that it was always with an eye on status and power, and even more, if it is embedded with precious stones!
But like any fashion, it has its cons and detractors. This time, the professionals of the mouth are those who speak out strongly against this trend, since the use of Grillz (they say) can affect the teeth in the long term, as they damage the enamel of the teeth.
Ideally, gold, diamond, or silver caps should be made by a specialist who takes the mold of the denture to make it perfect.
When did Rosalía start wearing Grillz on her teeth?
The singer made a big splash when she showed off her grillz on the release of her latest single, A PALE, where she gave a 180-degree turn to her aesthetics and her look. There, her fans exploded! No one knew what was shining on her smile, but it quickly went viral and no one could escape the trend.
Other artists and celebrities who dare to wear the dental Grillz
There are many artists who have joined the style of wearing gold teeth or silver Grillz. Such is the case of J Balvin, who is one of the hottest artists in the reggaeton scene. Not only for his wardrobe or his hair looks, Balvin always takes a step forward with fashion. The latest was to incorporate to his look Grillz whose lower parts are made of 7-carat diamonds Grillz.
Other celebrities who have also joined the trend are Bad Bunny, Katy Perry, Kylie Jenner, Miley Cyrus, Justin Bieber, and Madonna.
A colorful fact… The most expensive Grillz in the world so far known is the one used by singer Katy Perry in the video of her song Black Horse. Yes, the applique cost a whopping 935.298 dollars, so the artist was highly valued both on and off-stage.
The truth is that, like all fashion, it lasts as long as it lasts. It passes fleetingly and is trendy despite the contraindications and ephemeral forecasts, because today, music artists are less conservative, more modern, and above all intuitive…