DO YOU KNOW THE HISTORY OF TATTOOS? 5000 Y.O. OF ART!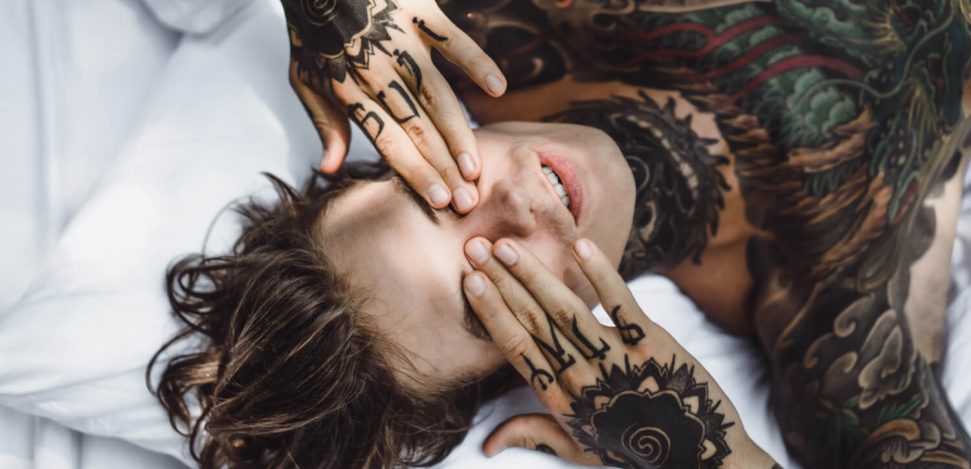 We recently talked about white tattoos. We love to talk about them and show you the best ones. Therefore, today we want to explain the history of tattoos, we'll focus on where they originated and their evolution.
How do you think some social attitudes towards the world of tattoos have changed? Let's see it!
When and where were the first tattoos done?
There is strong evidence that tattoos were an ancient art form: the oldest evidence dates back to 3370 BC and 3100 BC. Spectacular, right?
Ötzi The Iceman, the oldest human mummy in all of Europe and the western world, was discovered in 1991. His nickname is "The Iceman", as he was found in the Otzal Alps.
Ötzi's body has 61 tattoos scattered everywhere, especially on his legs. For these tattoos, fireplace ash and soot were served.
Ötzi is the evidence of the origin of the first tattoos, but in other times and places, tattooed mummies have been discovered.
Some of the parts of the world where the most tattoo practices have been recorded are Mongolia, Alaska, Egypt, China, Greenland, Russia, the Philippines, and Sudan. Many of these discoveries are linked to very ancient times: some even date back to 2100 BC.
History of Tattoos: Ancient and traditional practices
Ancient tattoos are based on different theories as they change based on location and cultures. We are going to see some of the theories of different civilizations.
China and Asia
In the province of Xinjiang, in China, mummies with tattooed skin have been found. Some of these date back to 2100 BC, while some others date to 550 BC. Ancient Chinese practices regarded traumas as stigmatized and barbaric.
The ancient literature of this civilization referred to heroes as having tattoos. It's also believed that the criminals were marked with tattoos on their faces to warn society of the malice of that person.
Egypt
The practice of tattoos in Ancient Egypt dates back to 2000 BC. In some studies, tattoos are said to have decorative or medicinal purposes.
For example, in Hathor's mummy, it was investigated that tattoos could be a treatment that she did for pelvic peritonitis. Also, in Egypt, these practices were only performed on the skin of women.
However, this last practice changed between 300 BC and 400 AD, since tattooed men appeared among Egyptian mummies.
Samoa
In Samoa, where the world of tattoos has been more integrated since ancient times, it's a great example of how tattoos are related to culture and were completely socially acceptable. It's even believed that the word "tattoo" comes from this civilization.
The tradition of receiving and giving tattoos is a practice that has been carried out more than two thousand years ago. The tool used is handmade from wild boar teeth and tortoise shells.
These types of tattoos are painful and the process carries a risk of infection. In ceremonies, for example, the tattoo expressed the ascension of a young chief to a leadership role in society.
Ancient Greece and Ancient Rome
During the V century BC, tattoos were used to mark the marginalized of society: prisoners of war, slaves, and criminals.
An example was when the Samians were tattooed with an owl drawing after defeating them. There's also evidence of arms manufacturers and soldiers getting tattooed, and that many slaves were tattooed to show that they had paid their taxes.
Tattoos throughout the 20th century
Throughout the 20th century, tattoos have evolved a lot according to culture and social events. The electric tattoo machine was invented in the late 19th century and in this century we have the origin of great tattoo artists all over the world!
For example, throughout the 1950s, tattoos were a reflection of masculinity. It became fashionable, especially among the "bad guys". However, there was still a negative social stigma in the tattoo world.
Or in 1970, when tattoos became much more popular and were no longer reserved for criminals or outcasts of society. Normal people wanted to wear them on their skin too, as a form of self-expression!
And we cannot stop talking until the beginning of the 21st century when tattoos began to be popular with all kinds of people. Above all, the butterfly and Yin-Yang symbols began to be worn. In addition, many celebrities and singers also began to wear all kinds of tattoo designs.
Now that you have more culture about tattoos, what origin do you like the most?