THE MOST EXTREME FMX MOTORCYCLE TRICKS!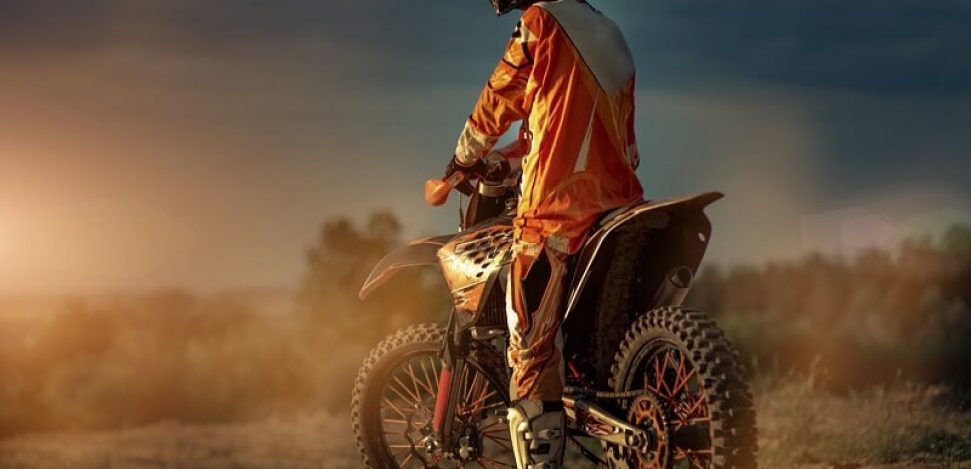 If we recently helped you jump on a motorbike, today we want to give you the best tricks of all time! So if you want to know how to impress your friends with incredible tricks, stay tuned! 
The Best FMX motorcycle tricks
Indian Air Seat Grab Back Flip
This stunt relies on great motorbike control and skin play. How much control do you have when you're on air? 😉
Kiss of death backwards
This trick is a freestyle move and definitely not for you if you are one of those who are faint of heart! You'll need core strength and a lot of confidence, take a look:
Double backflip
Yes, people who can do backflips are cracks, but what about people who don't just do one but two? You'll normally need to take in quite a bit of air to pull off this trick: as less air, less time to complete the trick and land! Look at Pastrana:
Double front flip
During this trick, things can get tricky whether you're a pro or not. A front flip means you have to lean forward and slouch, it's like driving blind. Also, spinning back jumps are much more natural!
This trick is on this list because Bruce Cook had an accident during this trick and was paralyzed, a reminder of some risks! 😉
Rock Solid Backflip
Backflips have been modified over time by professionals. What is special about the next trick in the video? The hands don't even touch the motorbike! While in the air your body literally leaves the bike! You have to get back on the bike, do you think you could? What madness!
Myocardial infarction
Skill, calm, serenity and coldness is what you need for this crazy trick! You really have to have gold grappling ability to master this trick, so if you're capable of it, you can already define yourself as a pro!
Shaolin Backflip
Somersaulting in the air while the bike is also somersaulting at the same time, that's crazy! This trick is for adrenaline addicts looking for a challenge, are you one of them?
3 Awesome Motorcycle Stunts 
The San Diego Bay Jump – Robbie Maddison & Levi LeVallee
Year 2011, Robbie Maddison and Levi LeVallee and the San Diego Bay, does this sound familiar to you? They made a jump of death jumping the bay with more than 112.3 meters!
The Ski Run by Robbie Maddison
Making a jump like this is terrifying! Robbie Maddison is too brave, right? He accelerated to a speed of more than 115 km / h and fell 55 meters!
The "Pipe Dream" Water Stunt by Robbie Maddison
Robbie Maddison wastes no time and performs tricks that make you believe in the impossible! He came up with the idea of ​​surfing on a motorcycle!