THE SEABREACHER: A FISH WITH A MOTOR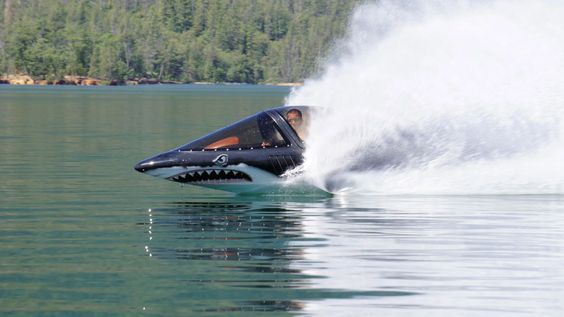 Lovers of speed and adrenaline… The first watercraft inspired by nature is here! If we recently talked about the best places to swim with sharks, stay, because with this new technology, you can become one of them!
The Seabreacher: fish, submarine and aquatic vehicle.
Seabreacher was born in 2013 after several years of prototypes, tests, adjustments and regulations, which was presented as an interesting update to aquatic vehicles such as motorcycles or speedboats. Since it's a design inspired by nature, where it's also given the appearance of either shark, whale, or dolphin.
The Seabreacher wasn't an immediate success as its creators thought, on the contrary, a few months later it was cataloged as an eccentric vehicle aimed at people with money, since its price was close to 100,000 dollars. This caused the company to withdraw the vehicles they had produced, sell the license to third parties, and now they only manufacture these motorcycles on demand.
There are three models of Seabreacher, the X, Y and Z (they didn't want to break their heads). Each one has specific characteristics and particular design, for example, the Seabreacher X has a shark look, a 260hp engine for a maximum speed of 80 km/h, vertical jumps at 90º and shallow dives.
The Seabreacher Y has the same features as the X, only that the appearance can already be that of a whale, but the Z version is the top of the range because it's capable of reaching up to 100 km/h. Its cabin design allows you to dive and make 360 degree turns (barrel roll) underwater. Here we can choose shark, whale, dolphin or custom designs.
The Seabreacher can be purchased through distributors in the United Arab Emirates, New Zealand, Australia, South Africa, Bulgaria, Mexico, Indonesia, Taiwan, Russia, South Korea and the United States. When ordering, an 80% down payment is required, and we will have to wait up to 90 days to receive our motorcycle! Do you dare?