THINGS TO DO IN ASPEN COLORADO: THE WORLD SKI PARADISE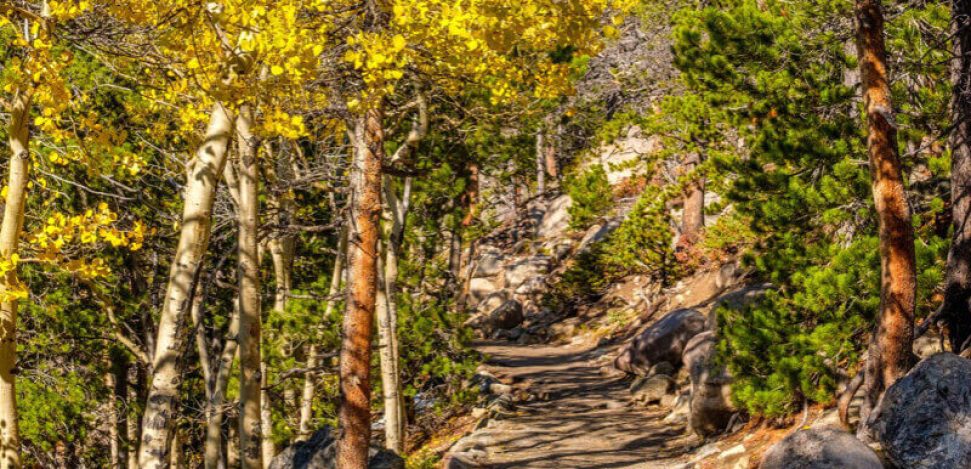 Once a place where only the rich and famous went to relax, Aspen, Colorado, is now one of the top skiing and outdoor recreation destinations in the United States!
Located in the Rocky Mountains in Pitkin County, Aspen's natural beauty combined with a remote mountain landscape make it the perfect holiday destination in every season. After all, it's right in the middle of the pristine wilderness of the White River National Forest. Let's see the best things to do in Aspen, Colorado.
Things to do in Aspen, Colorado
Driving through Independence Pass
Scenic drives aren't in short supply around Aspen, but driving along Independence Pass is a must if you're in the area during the summer.
As you make your way along the Continental Divide, you'll climb to an elevation of 12,000 feet above sea level, and along the way, you'll experience some sharp turns, high cliffs, and lush forests. There are picnic areas and viewpoints along the way, and when you reach the top, you can stretch your legs on the hiking trail that leads to a scenic viewpoint.
Aspen Brewing Company
A passion for the outdoors and craft beer is what got the Aspen Brewing Company off the ground. Since 2008, the brewery has been serving tasty, quality craft beer to the après-ski crowd, tourists, and locals alike.
The relaxed and lively bar is where you can order a variety of options, including Silver Queen and Barrel-Aged Temerity. There is live music on Fridays and Saturdays, and happy hour is daily.
Silver Queen Gondola
When you take a ride on the Silver Queen Gondola, you have access to so much more than you would on a typical gondola ride.
Your adventure begins with a 14-minute ride to the top of Ajax Mountain, 11,000 feet above Aspen. During this serene ride, you enjoy breathtaking panoramic views of the snow-capped mountains and the town below.
At the top, these views can be enjoyed a little more on the sundeck, where you can also enjoy a bite to eat. Depending on the day, you may be invited to join in some impromptu yoga or have the opportunity to listen to live music.
The summit is also home to the highest golf course in the country and many hiking and biking trails. The climbing wall and trampoline are children's favorites.
Ski, of course!
A must-do of all the things to do in Aspen, Colorado… Skiing! Aspen Snowmass, which is the area's largest and most popular ski resort, has more than 3,000 acres of skiable terrain, with 150 miles of intermediate and expert runs. It's also home to the Treehouse Kids Adventure Centre.
Aspen Mountain – or Ajax, as it's known locally – is also a favorite with winter enthusiasts. With 64 miles of skiable terrain on 675 acres, skiers enjoy breathtaking views as they descend the advanced slopes.
Expert skiers head to Aspen Highlands for a challenge and to enjoy slopes that are less crowded than the area's other major ski resorts.
Buttermilk Mountain is the best ski area for beginners, as there are more slopes suitable for children and various levels.
Enjoy a good meal at Element 47
Located in the Little Nell Hotel, Element 47 offers award-winning dining in a relaxed and informal atmosphere.
Every day of the week, a variety of local and contemporary dishes, including pancakes, pasta, and salads, are served for breakfast, lunch, and dinner. Many options are available for people with food allergies and dietary restrictions.
Wander through a real-life ghost town
If you've ever wanted to explore a real Wild West ghost town, you can head to Ashcroft, which is a short drive from Aspen, and wander through the now-deserted town that was once a booming community.
Guided tours are available at certain times of the year, or you can wander the old streets on your own. Along the way, you'll see the Blue Mirror Room, The View Hotel, and the post office.
Maroon Bells
As one of the most photographed mountain areas in the world, it's only natural that the Maroon Bells are a must-see when traveling through the Aspen area.
The Twin Peaks of Elk Mountain rise more than 14,000 feet above Maroon Lake. Adventurous souls hike to the top, but you can still enjoy the breathtaking views from the trail that winds around the lake.
Spend a cozy afternoon in a log cabin
Join Blazing Adventures on their Burlingame Sunset Dinner Tour for an evening of fun, food, and memories in a quiet, remote location.
Upon arrival, you will be introduced to the range of group and solo activities. After spending some time outdoors, you'll head inside the cabin to enjoy dinner, followed by live music around a campfire overlooking the glittering town below.
Soak in the hot springs at Glenwood Springs
The nearby town of Glenwood Springs is home to the famous hot springs pool. For hundreds of years, this hot spring was used by Native American tribes, and today it's open to the public.
For a fee, you can soak in the soothing mineral waters for as long as you like.
John Denver Sanctuary
It's no secret that John Denver loved Aspen, and the town showed its love for him by putting up a monument dedicated to the singer.
The John Denver Sanctuary is located along the Roaring Fork River. The tranquil park features a group of large boulders with some of John Denver's lyrics engraved on them and benches where you can rest and enjoy the natural surroundings.
Balloon ride over the Rocky Mountains
Above All Balloon Company offers visitors to the Aspen area the opportunity to soar above the Colorado Rocky Mountains with Hot Air Balloon Tours. These tours depart at sunrise and last for one hour. You'll enjoy breathtaking aerial views of the mountain scenery below.
After the tour, you can stay awhile and enjoy a sumptuous champagne brunch with mimosas, sausage, cheese, bagels, fruit, and various sweets.
Aspen Golf and Tennis Clubs
If golf is your thing, you'll love teeing off at this award-winning 18-hole course in the Rocky Mountains high above Aspen. And if you prefer tennis, there are eight courts on site.
After golf or tennis, you can relax at the popular Red Mountain Grill with a hot meal and drinks on the picturesque patio.
A little rafting
Whitewater rafting is synonymous with mountainous regions, and Aspen is no exception. Aspen Whitewater Rafting Company offers a variety of trips suitable for all ages, all levels, and all preferences.
Aspen Art Museum
The Aspen Art Museum's position in the community is to provide a space for current and important developments in the contemporary art scene.
The museum brings artists and the community at large together through many free exhibits throughout the year.
As you can see, there are a lot of things to enjoy in Aspen, have a good time!