TOP 10 SUSTAINABILITY INFLUENCERS YOU MUST FOLLOW NOW!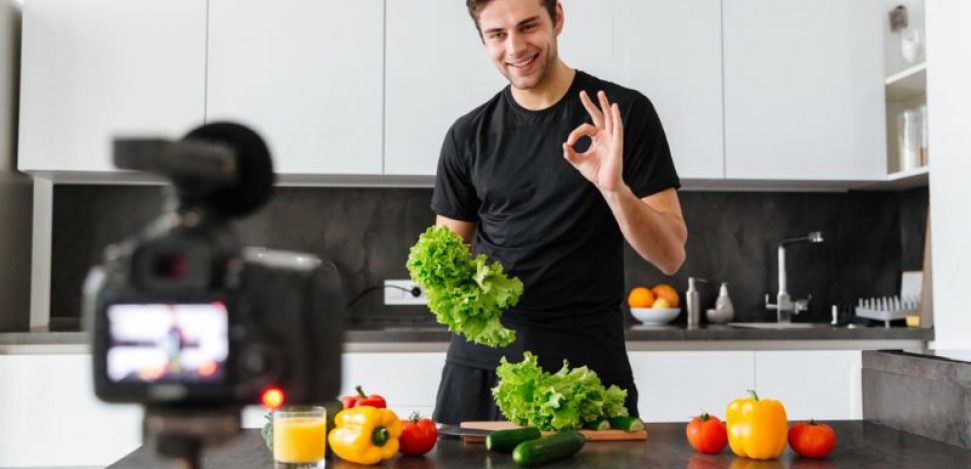 If a little while ago we talked about the most famous tik tokers, today we want to refer to those sustainable influencers that you must follow, ready?
Top 10 Sustainability Influencers you must follow 
Lauren Singer 
 

 

 

Ver esta publicación en Instagram

 

 
Lauren Singer took the video game world by storm when she first appeared. You may also know her as "that girl" with an effortless fashion sense who can fit all her trash for the year into a single glass jar.
Lauren's career has taken off from that pivotal position: she is now the CEO of Package Free Shop, a company whose mission is to make the world less "trashy" by offering products that help reduce waste on a daily basis. 
She is also the founder of the leading zero waste publishing platform, Trash is for Tossers, which shows that living a low- or zero-waste lifestyle can be cost-effective, affordable and fun. 
Lauren has encouraged millions of people to reduce their waste and has prevented more than 100 million pieces of trash from reaching landfills through her work at Package Free.
Leah Thomas
 

 

 

Ver esta publicación en Instagram

 

 
Leah, founder of Intersectional Environmentalist and contributing writer for The Good Trade, is a great reference for bringing together equity and environmental justice. 
We love her accessible content on sustainable travel, rest, and food as resistance, and breaking down systems of oppression.
Ashley Renne
 

 

 

Ver esta publicación en Instagram

 

 
What does Ashley Renne do? The better question is what doesn't she do. 
She's an on-camera presenter, sustainability educator, vegan health expert, animal activist, mom, speaker at a past BlogHer, VOTY Eco-Impact winner… you get the picture. 
Ashley has a platform, and she's not afraid to use it, constantly sharing ways we can all be more eco-conscious at home, her thoughts on greenwashing brands, and of course, photos of her adorable family. Follow her!
Gina Danza 
 

 

 

Ver esta publicación en Instagram

 

 
Gina is a nature photographer and creative who advocates for the protection of both people and the planet. You'll find stunning nature photography along with educational content to make all voices heard in the field of sustainability. 
Aditi Mayer
 

 

 

Ver esta publicación en Instagram

 

 
Aditi is a digital creator at the intersection of sustainability, social justice and style, and is also a National Geographic Digital Storytelling Fellow. On her blog she draws inspiration from small and slow brands to support them, calls for climate policy, and conversations about modern colonialism.
Jackie's Green Thumb
 

 

 

Ver esta publicación en Instagram

 

 
Jackie is literally a green creator; much of her blog content is related to finding the houseplant of your dreams, growing tips, plant care, and more. Jackie is a content marketing manager based in Oakland, California, and a creative and craft blogger on the weekends, and is also a member of the SHE Media Partner Collective. 
Kathryn Kellogg
Ver esta publicación en Instagram
Kathryn Kellogg began her journey toward sustainability and conscious living after facing a series of hormone imbalance struggles in her early 20s. The experience got her thinking about the plastics and chemicals we interact with on a daily basis: if the effects they have on our bodies are similar to the way they "trash" our planet, what good could they be doing? 
Kathryn is currently the author of 101 Ways to Go Zero Waste and maintains an excellent green blog, also called Going Zero Waste. Her posts are smart, funny, motivational and an amazing way to get inspired to reduce your own waste.
Lucy Biggers
 

 

 

Ver esta publicación en Instagram

 

 
Lucy Biggers is the executive producer of Lost Debate, a twice-weekly YouTube show and podcast featuring news, ideas, and trends of the day. Her personal grammar has 47,000 followers and her posts offer upbeat and very easy ways to put eco-consciousness into practice, from something as small as donating old clothes to not throwing your Christmas tree in the trash (but instead returning it to nature, where it can decompose).
Jazmine Rogers
 

 

 

Ver esta publicación en Instagram

 

 
Jazmine is a content creator who uses her colorful platform to advocate for sustainable living and social justice. On her Instagram, she highlights ethical clothing and tips for ditching fast fashion.
Zahra Biabani
 

 

 

Ver esta publicación en Instagram

 

 
Zahra is the founder of In The Loop, a climate activist, and writer focused on climate hope. She shares weekly victories for Mama Earth, actions everyone can take, and reels and memes to help spread environmental justice and progress.
Did you already follow any of them? 😉