TOP 5 AMUSEMENT PARKS IN THE US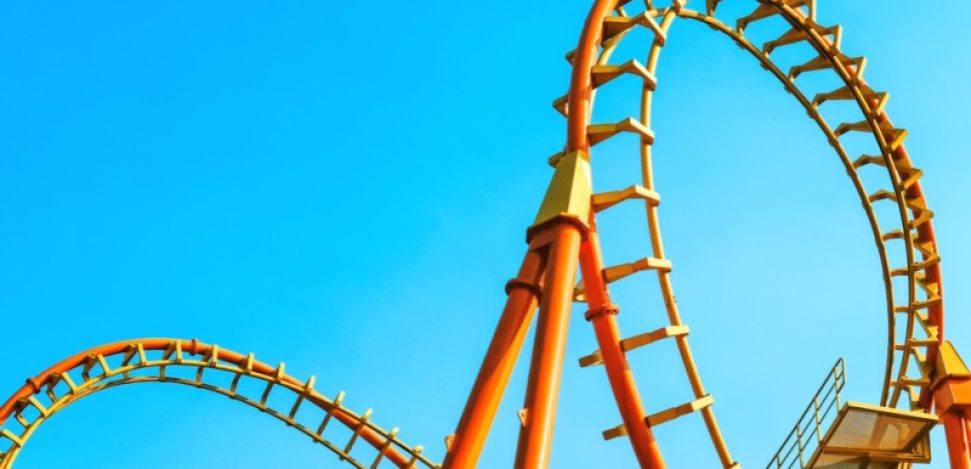 Looking for an unforgettable summer adventure? Look no further than a visit to the amusement park! With heart-pounding thrill rides and delectable treats, these parks offer endless fun for all your friends. Whether you're a thrill-seeking clan or simply seeking a memorable outing, exploring the best amusement parks in the US is a must!
Best Amusement Parks, According to Experts
1. Cedar Point-Sandusky Ohio
The best amusement park goes to Cedar Point. Situated in Sandusky, Cedar Point holds the distinction of being the largest and second-oldest amusement park in the United States. It has gained a strong following among coaster enthusiasts.
With its prime park location along the shores of Lake Erie, Cedar Point offers a diverse array of 70 rides, including an impressive collection of 17 world-class roller coasters. 
2. Knott's Berry Farm
Knott's Berry Farm, situated in Buena Park, California, is an exciting attraction that offers a variety of rides and activities suitable for all ages. The park takes its name and inspiration from the boysenberry, and visitors can still savor Mrs. Knott's famous boysenberry jam at the iconic Mrs. Knott's Chicken Dinner Restaurant.
With its four distinct themed areas, including a remarkably authentic 1800s ghost town, Knott's Berry Farm offers a unique and immersive experience.
3. Hersheypark
Hersheypark, located in Central Pennsylvania, is a paradise for chocolate lovers. The park boasts a variety of attractions, including thrilling roller coasters, family-friendly rides like bumper cars, and refreshing water rides. Visitors can also embark on a tour of Hershey's Chocolate World, where they can delve into the history of the beloved brand and witness the creation of delectable treats right before their eyes.
Hersheypark offers activities that cater to a wide range of interests. With 121 acres of land, the park is home to 70 rides, including over a dozen exhilarating roller coasters. 
One of the fantastic aspects of Hersheypark is its year-round operation. Did you know that the park hosts seasonal attractions, such as a vibrant waterpark during the summer and a delightful winter wonderland during the holiday season? This ensures that visitors can enjoy Hersheypark's charm and excitement at any time of the year!
4. Dollywood-Pigeon Forge, Tennessee
Dollywood, is a beloved amusement park that pays tribute to country music icon Dolly Parton, who also co-owns the park. As Best Life Online notes, Dollywood is renowned for both its delectable cinnamon bread and its thrilling attractions, making it a delightful destination for the whole family.
Embracing the spirit of the Great Smoky Mountains, Dollywood offers over 40 different attractions and even park features an onsite water park, as highlighted by Time Out. Visitors can immerse themselves in the vibrant shows, exciting rides, and mouthwatering food offerings that reflect the park's country music theme. 
USA Today emphasizes the park's live craft demonstrations, lavish stage shows, and a dynamic calendar of special events, ensuring there's always something captivating happening at Dollywood. Additionally, the Southern-inspired food choices elevate the dining experience beyond the typical fare found at theme parks.
Dollywood provides a unique blend of entertainment, music, and Southern charm, making it a must-visit destination for an unforgettable and enjoyable experience.
5. Six Flags Magic Mountain
For those seeking an adrenaline rush, Six Flags Magic Mountain is the ultimate destination. It's a paradise for adventure seekers, offering a multitude of roller coasters that defy gravity and send riders soaring through the air in exhilarating adventures.
Conveniently located in Valencia, California, Six Flags Magic Mountain is easily accessible and can be seamlessly incorporated into any California adventure. 
The presence of the adjacent Hurricane Harbor water park enhances the family entertainment experience, making Six Flags Magic Mountain and Hurricane Harbor an unbeatable combination of excitement and family fun.
Prepare for an unforgettable experience where thrills reach new heights at Six Flags Magic Mountain!
Have you visited theme parks like these? What are you waiting for!