TOP SKI RESORTS IN GERMANY: YOU DON'T NEED TO GO TO FRANCE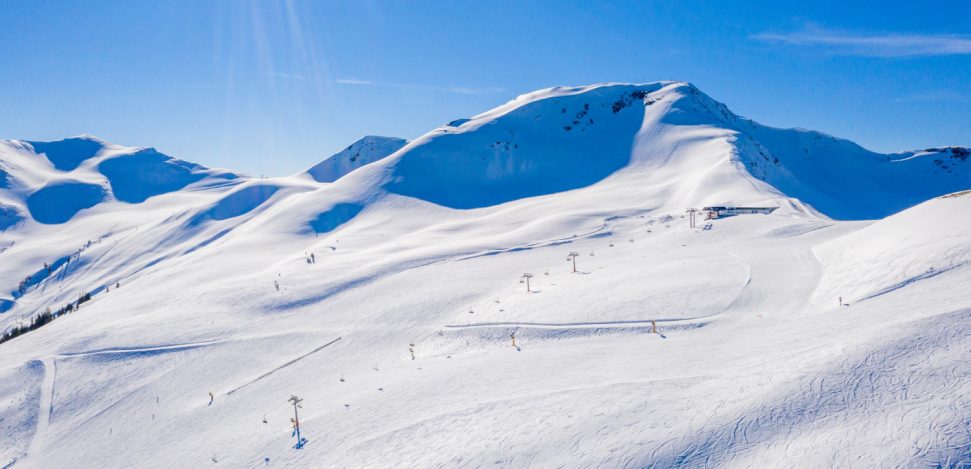 We recently talked about the best ski resorts in Colorado. And yes, when we talk about ski resorts, France or Germany surely comes to your mind. And is that Germany has the best ski centers in the world. So if you are looking for the best place to go with your family, your partner or your friends, keep reading because today we are going to tell you the best resorts in Germany that you are going to love!
The 10 Best Ski Resort in Germany
Arber
Arber is the best place if you want your children to learn to ski easily, as it has a huge area just for them. But we don't forget about the adults, there are many slopes and fields to relax and spend time with the family!
Therefore, this place is perfect to spend a wonderful time with the family. A vacation like that is not rejected by anyone!
It's located at 94252 Bayerisch Eisenstein, Germany.
Ochsenkopf
This ski class is located in one of the most famous areas for sporty people, Fichtelgebirge! It's located in the south of Germany, which means that it has a lot of snow and that is why it's considered a paradise for skiers or sportsmen who love winter sports.
It has a total of 27 tracks and these are perfect for all levels, both for children, experts, beginners, or intermediates. This place is one of the few that also opens in summer!
It's located in Ochsenkopf, Fröbershammer 27, Bischofsgrün, Germany
Nebelhorn
Looking for a versatile ski resort? Nebelhorn is situated in the Allgäu region and offers spectacular winter sports experiences!
In this ski resort, there are opportunities for everyone! There may be sites with much more difficulty and others with much less. Here you can see views of 400 peaks that you will remember for a lifetime. Are you prepared?
It's located in Nebelhorn, 67E, Oberstdorf, Germany
Alpsee-Grünten
Are you looking for one of the best ski slopes for families? This one has free parking, amusement parks, sledding, and winter trails! This place is very loved by people who have children, as it's a dream for the little ones.
Here, there are also areas for the most expert with spectacular slopes and descents. In addition, the panoramic view it offers will take your breath away!
You have to keep in mind that it has the longest sledding season … So if you are a fan of sledding, you have to go!
It's located at Alpsee-Grünten, Hindelanger Str. 35, Sonthofen, Germany
Oberammergau
This track is very popular, it's a spectacularly scenic spot. It has over 60 miles of terrain for the more advanced skiers. In addition, there are also areas for skiers who prefer downhill. If you are one of them, you will do it with unforgettable views!
The area where the track is located will take your breath away.
Oberaudorf Hocheck
On this track, you will find the cheapest prices! In addition, families always go to these slopes, since it is one of the best places to spend family vacations.
There is a separate area specifically for the smallest of the house. In addition, the ski center has a childcare service!
In these tracks then, there is something for everyone, that is why it is so touristy. It is located in Oberaudorf Hocheck, Oberaudorf, Germany.
Black forest
Do you want to try the oldest ski club in all of Germany? You can find it in the Black Forest, existing since 1895. Although it's old, it continues to be very touristy and very popular.
You can ski in great views of hills, spas, and valleys! You have to go there and discover this amazing place. 
Garmish-Partenkirchen
On these ski slopes, you can ski where the best champions have made historic victories!
It's located one hour from Munich and here great celebrities such as Garmish and Partenkirch, have practiced there for the 1936 Olympic Games!
Today it continues to be a site for world competitions in the sport of skiing. It offers many things to do the best tricks, it has a total of 47 miles of slopes.
We can say that it's the best ski slope in the whole country. It's located in Ski-Club Garmisch, Germany.
Alpenwelt Karwendel
In this resort, you can practice any winter sport, so if you are a fan of the variety of sports of the coldest stage of the year, you have to go to this place!
In addition, it's a perfect place for all types of people, for families, for experts, or for beginners. This track has great deep snow, that's why you can also snowboard.
Zugspitze
Have you ever heard of the Schneeferner Glacier? This ski region is right there, and it's open seven months a year! Snow is guaranteed and the views and location create a beautiful and inviting atmosphere.
It's a highly sought-after ski resort, it has 22 slopes for intermediate level and 14 for easy level. It's also a perfect place for beginners and families.
It's located in Zugspitze, 82491 Grainau, Germany.
Do you know a resort that has to be on this list? Tell us!