TOP SPOTIFY ARTISTS OF 2021 (PLUS: HOW TO SEE YOUR STATS!)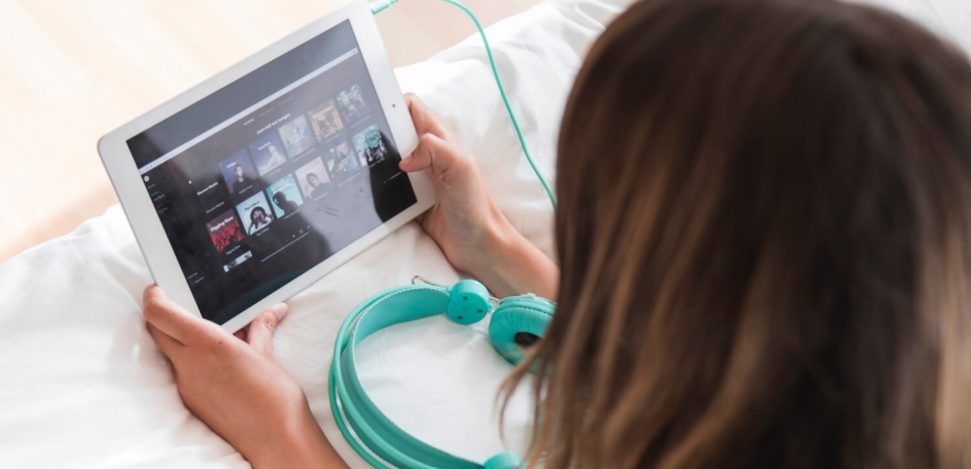 Did your 2021 sound good? Did you try a new genre, did you fall in love with that artist you first listened to 5 years ago, did you indulge in podcasts about crimes? Whatever it's, music can sum up the emotions you've been through for a whole year, right? Therefore, in this post we will reveal the Top Spotify artists of 2021 and the best music of the year, so you cannot miss it!
The best artists, songs, and albums of 2021!
Most streamed artists on Spotify in 2021
If 2020 was a strange year, surely during 2021 you've done nothing but discover new music. That's why we think that the following artists, songs, and albums will all sound familiar to you!
For the second year in a row, Bad Bunny takes the title of reggaeton star with the most plays on Spotify! In addition, it has received more than 9.1 billion streams, crazy!
Taylor Swift follows, who with "Red" has given her fans a good reason to continue listening to her. And we cannot stop talking about BTS in the third position, who with the single "Butter" has had an outstanding year.
In the fourth position, we find Drake, who with "Certified Lover Boy" hit it! Finally, in the fifth position, we find the famous Justin Bieber, who with the album "Justice" that he released in 2021, got many fans to return to him.
Most streamed songs of 2021
The song that has had the most reproductions is surely the one you're thinking of… "Driver license" by Olivia Rodrigo! It got more than 1.1 billion streams.
And the Lil Nas X song that you have surely heard, ranks second! "MONTERO" (Call Me By Your Name). And the song "STAY" by Justin Bieber with the collaboration of Kid LAROI has the third position.
And once again, Olivia Rodrigo with "good 4 u", occupies the fourth position. We won't forget that with this song, she also got the title of summer song of 2021! And Dua Lipa, with "Levitating (feat. DaBaby)", it was impossible not to be on this list.
Most streamed albums of the year
And once more, Olivia Rodrigo takes the crown with her album "SOUR"! This is followed by Dua Lipa with Future Nostalgia.
And Justin Bieber is nothing short in 2021 neither, he ranks third with his famous album "Justice". And if we haven't talked about Ed Sheeran in a long time, his album "=" is in fourth place, followed by Planet Her by Doja Cat!
Most played old albums
And we're not just talking about new music that has the most streams. In 2021, many records over 20 years old have been played, a spectacular success!
Some examples are:
Fleetwood Mac Rumors
Nevermind by Nirvana
Linkin Park Hybrid Theory
Appetite for destruction from Guns N'Roses
The Beatles by The Beatles
Yellow by Coldplay
Your Spotify's 2021 wrapped!
With your 2021 Wrapped hub, you will be able to see the following lists and easily share them on social networks!
Your top songs of 2021: in this list, you can see the songs that you have listened to the most throughout the year.
Your revealed artists: you will discover, although surely you already know them, the creators that you have listened to the most during the year!
Top songs and artists of 2021: you can listen to this list to discover what we have commented in this same article: the best artists and songs!
Also, you can share and compare your 2021 lists with your friends! What did you think of this post? Do you have a song or artist that defines your 2021?