Discover the Frida Kahlo Museum virtual tour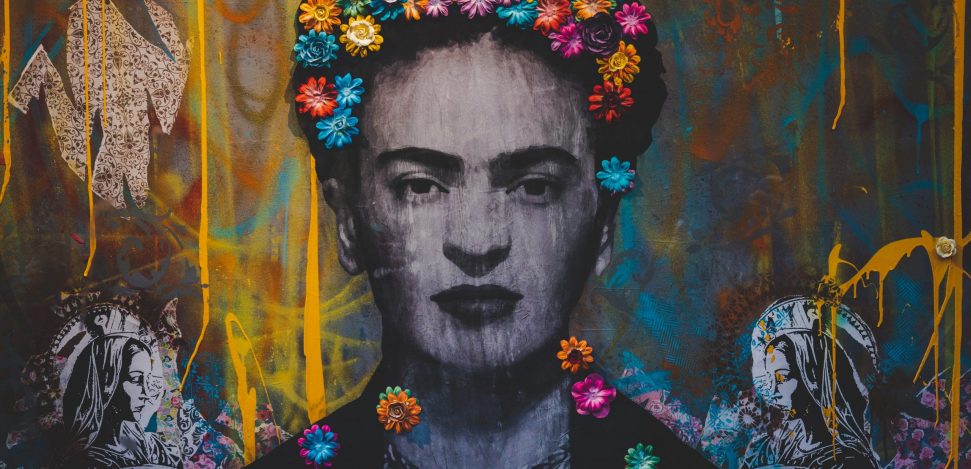 A few months ago we talked in an article about the best virtual Museum tours so that big fans of art, history, and culture could continue to enjoy all the great wonders that are hidden in a museum despite the pandemic produced by Covid-19. To continue bringing art to more people, in today's post we want to talk about another virtual museum, specifically, we want to talk about the Frida Kahlo Museum.
The artist Frida Kahlo has become over time one of the greatest representatives of 20th-century Mexican art as well as a true feminist icon. From the beginning, Kahlo became a complex and very interesting artist since through her works she reflected on her life, her marriage relationship with Diego Rivera, and how it caused her great sadness. Frida Kahlo's works are a true reflection of her life, not only of her love relationship but also of her ideals, her ideology, and even her own conception of what it meant to be a woman. As a consequence of this, we could say that the great themes that Frida Kahlo reflected through her works were love and health problems since both were very present in her life. Currently, we could not say in which pictorial style the works of Frida Kahlo will be found since according to experts, styles such as surrealism, realism, and even small expressionist elements coexist in her paintings.
La Casa Azul: The Blue House: Frida Kahlo's Museum
The house where she lived in Mexico City most of her life is also known as the Blue House and now, it is here where you can discover the great creative universe of this artist. The Blue House, also known as the Frida Kahlo Museum, has become a place to find Kahlo's most personal objects that allow us to understand the great internal universe that the artist felt in order to create all her works. Thanks to everything that is currently in this art museum, we could say that it has become the most intimate universe of Frida Kahlo. It was Frida herself who wanted her house to become a museum and therefore, after her death, Diego Rivera was in charge of creating the Frida Kahlo Museum. The inauguration of this space took place in 1958 and since then, works by both artists, sculptures, photographs, personal items, and memories of their lives have been exhibited.
Visit the Blue House in a virtual way
As a consequence of the pandemic produced by Covid-19, the museum had to remain closed and therefore, the virtual visit of the Frida Kahlo Museum was created. Although the museum is currently reopening its doors guaranteeing all security measures, the virtual visit is still available for all those who want to live this experience from their homes.
Through the Virtual Visit to the Blue House you will be able to access each of the available rooms and see all the works found in this museum. In addition, you can also visit all the spaces of the house such as the gardens, bedrooms and other very special spaces.
Currently, the Frida de Kahlo museum offers different collections and exhibitions. Specifically, both visitors and Internet users will be able to enjoy and tour the Casa de Azul spaces, see the home's decorative objects and the most outstanding works in the collection. Since November 2012 you can also see the exhibition called "Appearances can be deceiving" where Frida Kahlo's dresses are shown and from 2020 the "Restored Table: Memory and Reencounter" was created where the artist Jean-Paul Gaultier presented an offering.
If after visiting the Blue House you want to continue discovering the great story behind the life and works of Frida Kahlo, we undoubtedly recommend that you also visit the exhibition called Faces of Frida, a free online exhibition that has been organized by Google Arts and Culture.
Faces of Frida has been carried out thanks to the collaboration of 33 museums from 7 different countries. Thanks to this collaboration, more than 800 objects have been collected, including photographs, paintings, and diaries or letters from the artist. As the exhibition itself indicates, through Face of Frida, "an in-depth analysis of Frida's Analysis Life, art, love and legacy is carried out through the eyes of experts and those who were inspired by her talent".
What are you waiting for? Go and enjoy these virtual tours and exhibitions of one of the greatest artists of all time!
Last Minute new From Roll & Feel Sign-up
Stay in touch with our latest
news