WHAT DOES ALLY MEAN IN LGBTQ?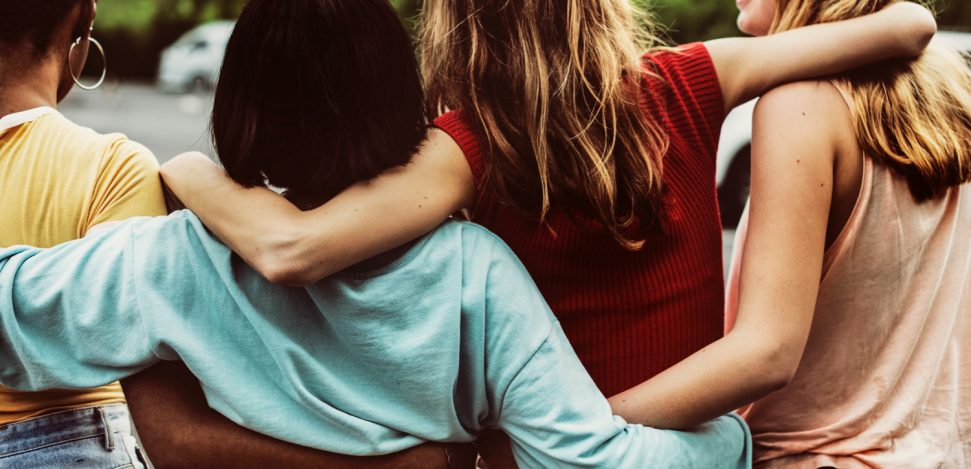 We recently talked about the meaning of pansexuality and the differences it had from bisexuality. Today we want to talk about the concept of "Ally" and the relationship she has with the LGBTQ + community.
Acronyms Meanings
LGBTQ
First of all, we are going to clarify the meaning of the acronyms. These acronyms have evolved a lot over time to include people with sexual orientations and gender identities other than heterosexual.
Lesbians
The "L" refers to the group of homosexual women, who are romantically or sexually attracted to another woman.
Gays
The "G" refers to men who are attracted to another man, sentimentally, romantically or sexually.
Transsexuals
The "T" includes those people who don't identify with the body they had at birth, the transsexuals. These people often undergo a sex change.
This letter can also refer to transgender people, who don't identify their sex at birth and who, unlike transsexuals, don't undergo surgery.
Bisexual
The "B" refers to bisexual people, those people who are romantically, effectively, or sexually attracted to people of various genders.
Intersex
The "I" refers to people born with discrepancies between their genitalia and their sex, which is why they can have genital characteristics of both sexes.
LGBTQ+
The community is advancing and different sexual orientations and genders are added, that is why LGTBIQ + emerged: lesbian, gay, bisexual, transgender, transsexual, intersex, and queer. The symbol + refers to groups that don't appear in the acronyms such as asexual people, demisexuals, or pansexuals, among others.
Queer
The "Q" represents all those people who don't label themselves under any label of sexual orientation or identity.
Pansexuals
Compared and currently confused with bisexuality, it refers to people who are attracted to any gender, be it male or female or a person who doesn't identify with a particular gender. That is what differentiates them from bisexuals.
Asexual
These are people who don't feel sexual attraction or do it at a very low level.
"Ally" concept
Now that you know some of the meanings of community acronyms, you can surely consider yourself an ally. Why?
Because "Ally" is a person who isn't within the LGBTQ + community, she or he is heterosexual or cisgender, but who fully supports the fight and LGBTQ + people.